When it comes to choosing the makeup brand in Pakistan, there are few which are owned by celebrities including the Zero makeup which is owned by Nabila, the famous makeup and stylist. The no makeup palette have gotten really popular both because many loved it and by the ones who criticized the size compared to the price. The first thing which i like is the versatility of having all in one palette which is convenient and quick for your everyday go to makeup and touch up, plus it is compact which can fit in your clutch easily. Lets talk about it in details.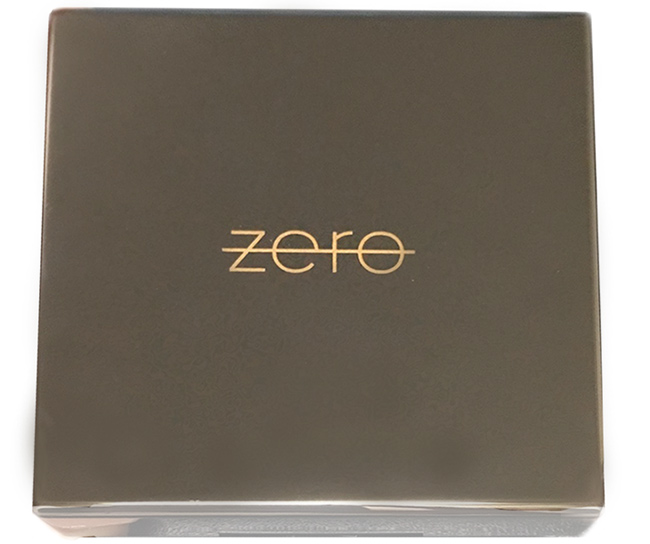 Product description
Brand claims that it is the one case for your entire face which will give you a natural no makeup look anywhere, anyplace in 60 seconds.
Cruelty Free, Paraben Free
Enriched with Vitamin E
Anti-aging
Beeswax Based
Hypoallergenic
Made with very fine ingredients
Certified with the Freedom Seal
Micro-cache Formula
Full Coverage
Color Correcting Pigments
Sheer Cream Blush
Hydrating Lip Stain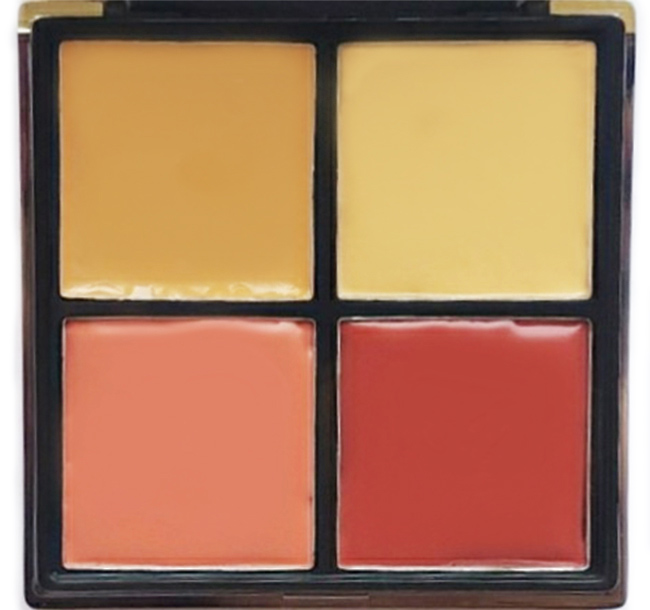 Zero Makeup Ivory Palette by Nabila
My Thoughts
The packaging is very sleek and compact size with mirror effect which can get dirty really quick. The inside there are two compartments. It sort of reminded me the
Sleek base duo kit
which i loved and used a lot. It contains the mirror as well making it perfect for the travel and touch ups. This palette comes in different shades which you can pick according to your skin color. I have picked the shade Ivory which is for light skin with yellow undertones and it is perfect shade for me.
The top section contain four products which include concealer, base, blush and lip stain. The concealer have strong orange undertones and is very effective in hiding dark circles, blemishes and other flaws. It has thick formula and little amount is needed because of high pigmentation. The base or blend product is little creamier then concealer and have light beige shade to use as foundation. It is also pigmented and can be applied from sheer to high coverage.
The blush, a medium rosy pink shade have thick formula and it is better to start from light hand and build further. The lip stain is a dark rosy red shade with thinner texture and can be applied as stain or lipstick depending on your choice. Both shades of blusher and lip stain are beautiful and can be worn for daily as light shades and for night glam as dark shades.
Depending on your preference, you can choose to apply the products with fingers or brush. however, if you are sharing the palette with any one, don't use fingers for better hygiene. For me
Sigma F64
is the best brush to apply and blend concealer. Sometime i use same brush for applying base product as well. However I like to use
Sigma F87 Edge Kabuki
brush which applies the product like dream. In second compartment, there is large size of setting powder of the complimenting shade of base. It also comes with sponge applicator, if your prefer that.
Now coming towards the performance, i think all the products works pretty good for normal, dry and combination skin. However foundation coming in creamy formula might be not too suitable for oily skin, specially in summers but good primer and setting powder or spray can remedy that issue to some extent. I however having dry skin did like it very much. As concealer have thick texture, it can crease under the eyes. So make sure to apply really really thin layer and set it with powder at the end.
The overall application of all products does give you very natural everyday makeup look and it is good pick for beginners to collage going or the busy girls out there who don't have much time to pick lots of products. The biggest con of this palette for me is same as all the others. Product quantity is very less, specially the base is going to be finished too early then the others. Even if you apply little amount, it still is going to be applies on whole face while others have specific needs. On the other side the price is also on higher end but you try to get it during the sale which can be from 30% to 50%.
Depending on your choice and budget, this palette can be hit and miss for you. I suggest oily skin beauties think very carefully before buying it.
In Favor
Nice compact packaging
Five in one palette
Good pigmentation of all products
Color selection is very good
Have good lasting power
Not in Favor
Quite expensive
Quantity is not sufficent
Concealer can crease
Creamy texture of foundation might not be for oily skin
My Rating

4/5
Zero Makeup Palette by Nabila priced PKR5900