I did a haul from BH Cosmetics last month when they offered free 4 piece brush set with my other buys. As i already love using my
Sigma eye brushes
but having small handle brushes with pouch for travel was something i would love to have. I have read a lot of good reviews about BH Cosmetics makeup brushes and it was my first time trying them. Today i am going to share my thoughts on this little beauties whether they were as good as Sigma one or not.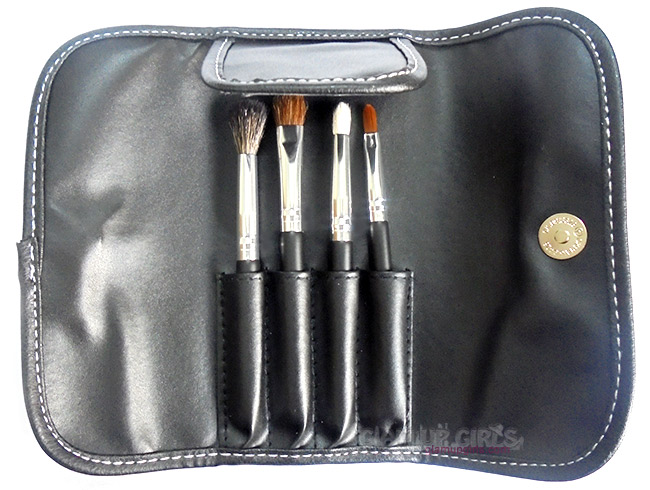 BH Cosmetics Eye Essential To Go - 4 Piece Brush Set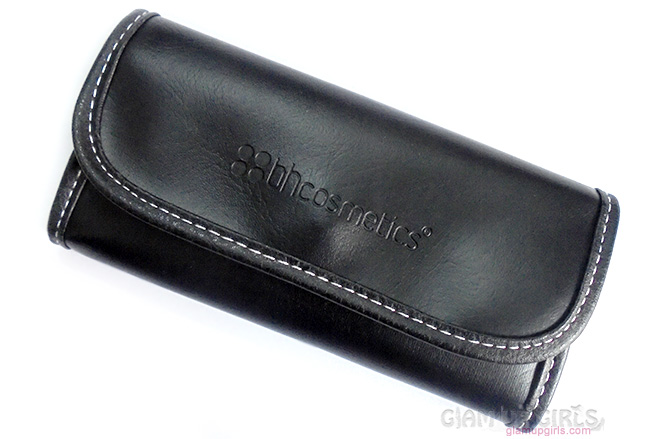 BH Cosmetics Eye Essential To Go
My Thoughts
The pouch is compact and is almost the size of women wallet and you can imagine the length of brushes which fits in it. If you own any sample brush like mine
Sigma E55
it is the same size. The brushes seems short from handles but they work perfectly and i did not have any problem holding or using them.
Tapered Blending brush looks similar to
Sigma Tapered blending brush
but it is more broad from top and are dense. Sigma brush is also round from top. The bristles are very soft and long to work perfectly on crease for applying base shade or blending. However i think it is little large if you have small eye lid. The shape is not as good as my Sigma one but it still do its job greatly and it can be a good choice if you are on budget and want to buy a cheaper version then Sigma.
Classic Shader Brush looks similar to
Sigma E55
, however this bristles are little longer and less denser then Sigma one but the quality of bristles is very good and works efficiently. I already own 2 Sigma E55 brushes in small and full size and i love them to every bit however it doesn't hurt using this brush when others need cleaning. I think it is good choice if you are on budget and do not want to spend much.
Pencil Brush looks similar to
Sigma pencil brush
. The shape and bristle length of both brushes are identical, in fact i found its bristle more soft then Sigma one when i first used it. I think it can be a very good dupe of Sigma pencil brush.
Liner brush doesn't seems like liner brush but more like lip brush to me as i prefer thin or angled brush for applying liner. The bristles are long and round from top and can be used for applying concealer as well. So it is kind of multitasking brush for me.
Overall i loved this brush set and for the price it is perfect. You can buy it separately but BH Cosmetics still is offering it for free when you spend certain amount on their website.
My Rating

5/5
BH Cosmetics Eye Essential To Go - 4 Piece Brush Set is priced $6