elf Studio Illuminating Palette - Review and Swatches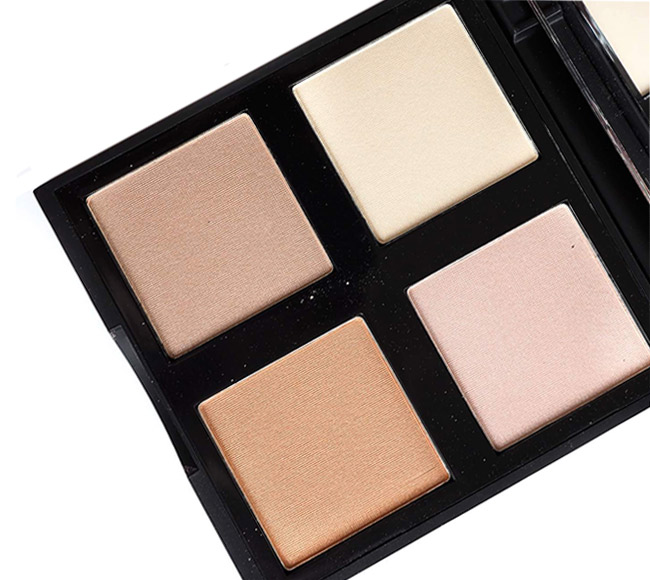 Although i am late at using elf Studio Illuminating Palette but i really wanted to try after i have been obsessing over Kleancolor Nude Glow Luminous finishing Powder and want to hoard different illuminating powders. They might not appeal to every one but if you once get a hang of how to use them properly, you are going to fall in love. They can be part of your more natural, everyday no makeup makeup glowing face. While I love elf cream blush palette then this was a time to try this palette as well.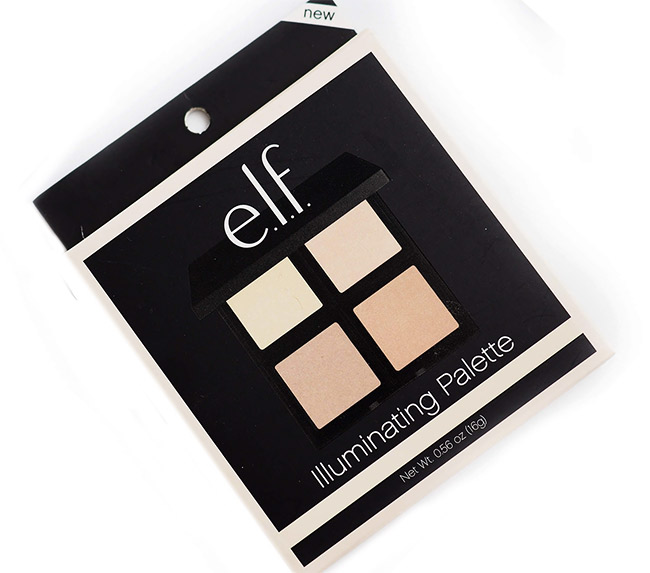 Product description

Brand claims that this illuminating palette will bring out your inner makeup artist. You can create custom highlighting look by blending shades which can flatter all skin tone.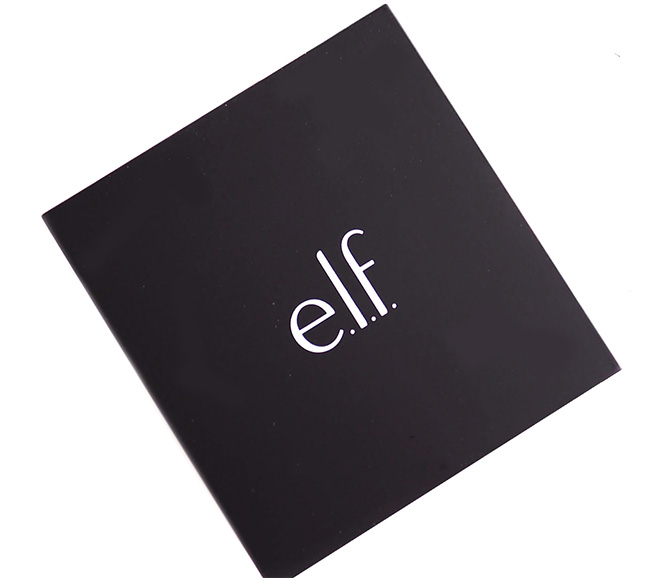 elf Studio Illuminating Palette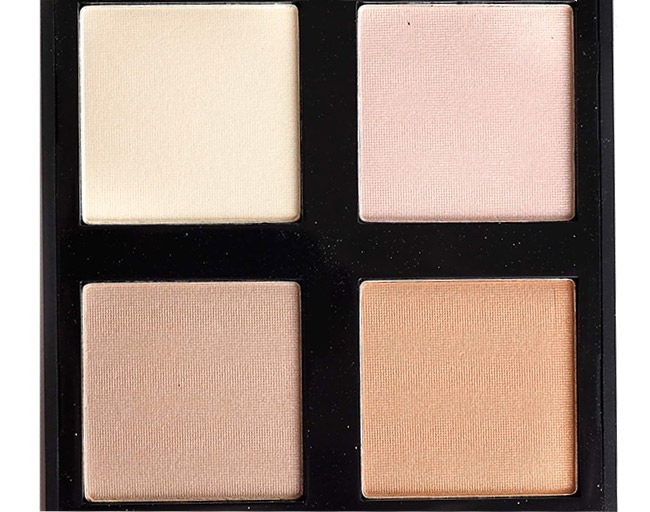 elf Studio Illuminating Palette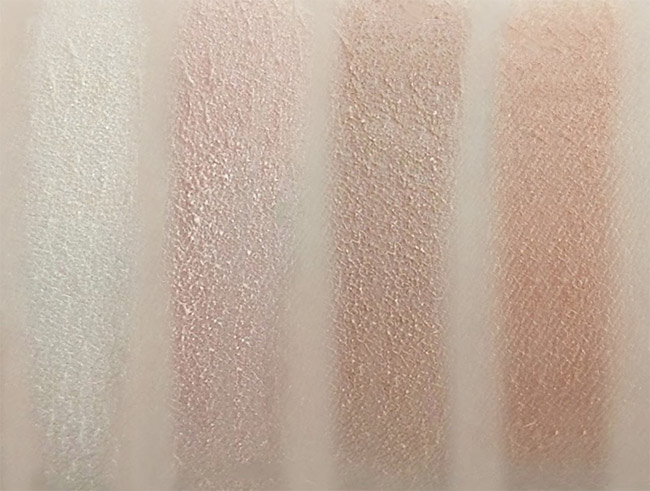 My Thoughts
The packaging of palette is quite good. It is compact, made of good plastic with mirror inside. Perfect fro traveling and touching up on the go. There are four powders inside in squares and all have silky smooth formula to touch. They are very mild and blend right into the skin without much effort. I must say these are few of those palettes who have almost perfect textured formula. Almost perfect because the powder do come in excess on brush and you need to get rid of that before application on face.

The four shades all are illuminating with satin finish and are meant to highlight different areas of face. However i think with little creativity they can be used for enhancing your features in better way. The top first shade is light beige color and is perfect for highlighting cheekbones, brow bones, nose bridge etc. The top second color is very light glowing pink color and is perfect to give the flush to your cheekbones. The bottom first shade is light brown matte which can be used as contour powder and one eyes giving light depth to areas you want. The bottom second color is light orangish brown matte color, perfect for light bronzing effect and can be used on eyes as well. so all in all the palette is multi tasker and no shade is useless.

Depending on your skin tone, you might think, it is not for you but in my opinion this palette is suitable for light to medium color tones. Darker skin tone still can enjoy the top two shades but might find that contouring color is too light for them. However, it can still be used as setting powder on all over skin. The best tool to use along with this palette is tapered highlighter brush for highlighting and blush. While for contour the perfect brush is large contour brush.

Overall this palette has become one of my favorite and is perfect to use everyday for natural glowing face. It is also quite long lasting and i feel that it stays for more then 6 hours. This multi tasking palette can be used as lot of ways and i would highly recommend it ones who want a subtle glowing palette for reasonable price and still get high quality product.

In Favor

Nice travel friendly packaging
Nice formula of all shades
Can be used in multiple ways
Gives more natural everyday glowing finish
Suitable for light to medium skin
Budget friendly
Not in Favor
Darker skin might struggle with color payoff
My Rating

4.5/5


elf Studio Illuminating Palette is priced $8
comments powered by

Disqus