As much as cleansing is hard after any event or day, it is most necessary to keep your skin clean, clear and glowing. I love different cleansing products and try them very often. Recently in my haul from
Sephora
i recived sample of NuFace cleansing cloth .NuFACE is a skin care company that develops state of the art devices and beauty treatments that aid in facial rejuvenation and address the signs of aging while delivering visible results. Lets see how well it worked.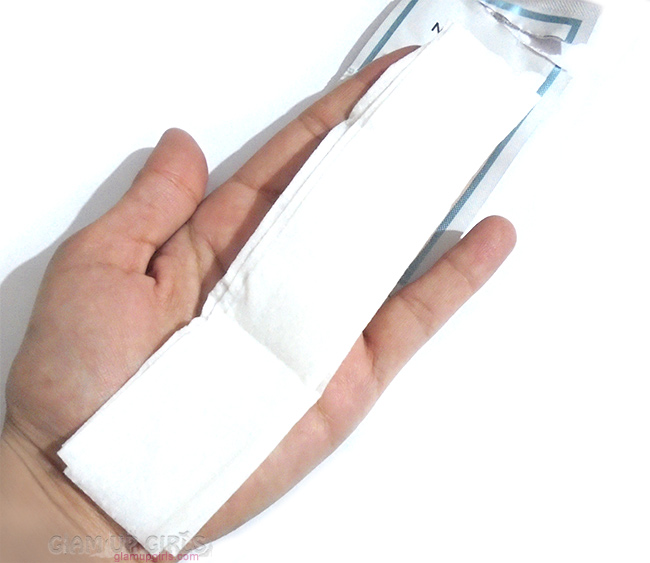 NuFACE Prep n Glow Cleansing and Exfoliating Cloths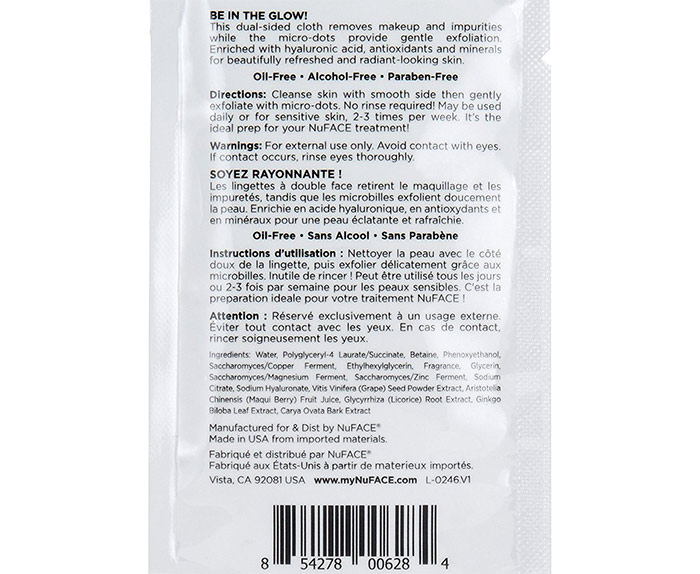 NuFACE Prep n Glow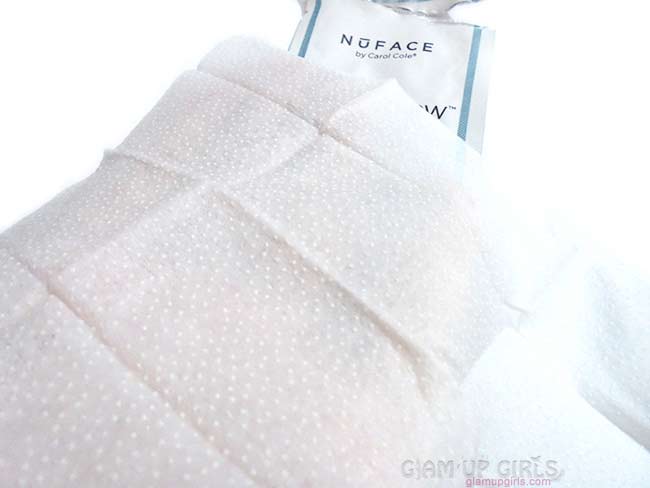 My Thoughts
These cloths are individually packed whether you buy whole pack or get sample which are better then your usual wipes which can be dried or lost the effect if not closed properly after each use. This cloth is of very good length and width and you can use it generously. The design is very innovative as each side has a different texture. The one smooth side is to remove your makeup and clean of any dirt. The other side with polishing micro-dots is to exfoliate skin properly.
The cloth is made of cotton materiel so all skins even sensitive can use it which get effected by other materials. They have very nice clean smell which is not bothering to sensitive nose. The smooth side wipe the makeup completely and with little effort you can even get rid of liner and mascara. The large cloth is enough to completely remove makeup and you can further use it for neck and hands as well. After removing makeup exfoliate the skin with the side with exfoliation particles.
The exfoliation particles removes the dead skin and also cleanse if any impurity is remained after using smooth side. After exfoliation you can feel the skin more plump, healthy looking and glowing. The good thing is that it doesn't make your skin dry like the other
wipes
usually do.
Overall these cleansing cloths are really good having versatile factors, cleansing and exfoliating at same time. They not only save your time but are effective as well.
NuFACE Prep n Glow is priced $20 for pack of 20 pieces