Open pores can be real issue when you want flawless application of your makeup. Almost all skin types got them more or less but oily and combination skins suffer the most. Benefit The Porefessional have become quite famous for last few years because of its very good results but the high price if it send people searching for reasonable dupe. Maybelline Baby Skin Instant Pore Eraser is supposed to be the dupe. Let me tell you how much of this is true.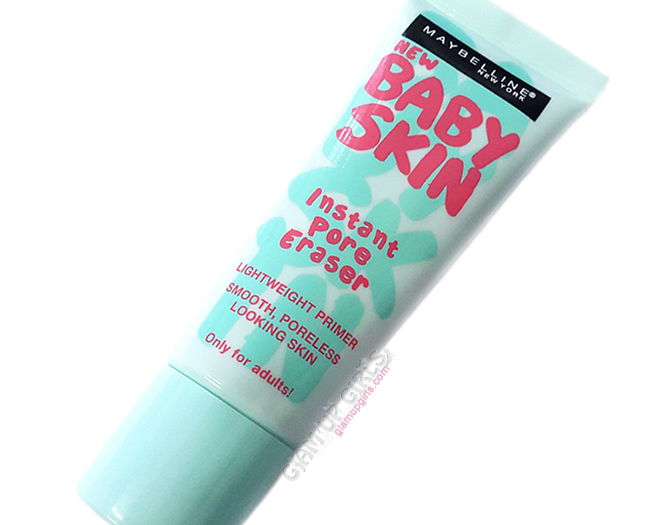 Product description for Benefit The Porefessional Face Primer
Brand claims that this primer is light weight and minimize pores and fine lines instantly.
Product description Maybelline Baby Skin Instant Pore Eraser Primer
This primer makes skin makes the skin smooth and matte while minimize pores.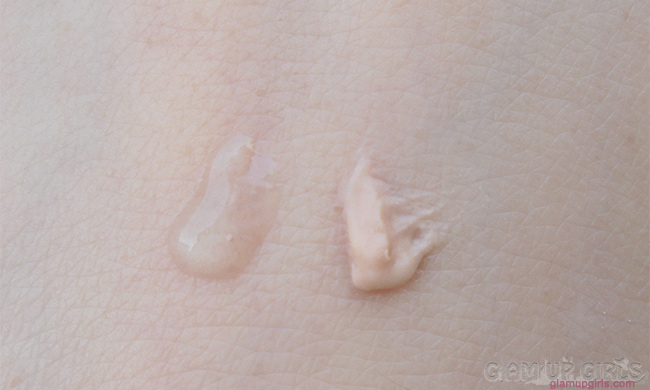 My Thoughts
Both products come in same color light green tube while Benefit have slim long tube and Maybelline have wide tube. Both tubes have 22ml but Benefit also have small tubes for less price. Both products are silicon based and while Maybelline have thick clear gel type formula, Benefit have tinted formula with thin consistency then Maybelline. There is no noticeable smell to any of these primer.
Having silicon based, both primer gives soft and smooth feel to skin. They apply and blends beautifully. As i said Maybelline is bit thick but still there is no issue in application. Small amount of both products is needed for face but Maybelline is required little more then Beneift. They both feel light weight and there is no sticky feel to skin after application. They provide smooth canvas to apply foundation flawlessly.
The comparison between finish of both products is different. Where Benefit gives matte powder like finish, Maybelline doesn't provide matte finish. It gives satin finish and have slippery feel which oily skin might not like. For the same reason i think that Maybelline will be more suitable to combination and dry skin. If having dry skin result a patchy application for you and your foundation stick in lines then Maybelline will be your savior. You will get flawless makeup with satin finish but if you desire matte finish then Benefit is best option.
Now coming to the pore minimizing comparison, there is difference in the result. Where Benefit blurs the pores almost to 85% to 90% Maybelline baby skin is able to give the result of almost 40% to 45%. You can feel your pores less open with Maybelline and will like it definitely if you have never tried Benefit primer. As Benefit have tinted formula so it can be reason that after application it disguised pores more better then clear formula. You can imagine that transparent product in pores will still make them visible to you while the tinted product will merge with skin hiding flaws more better. This way you can wear Benefit primer as stand alone product but with Maybelline you have to wear foundation for hiding flaws.
With wearing foundation, Benefit tinted formula will have bit effect on it and you might look wearing more makeup then without it but Maybelline primer doesn't effect the color as it is transparent. The lasting power is good for both as well with Benefit staying longer then Maybelline for an hour and half. Both primers doesn't make your foundation stay very long or keep oil at bay but Maybelline will leave a dewy feel at the end day which oily skin might not like.
Some facts between Maybelline Baby Skin Instant Pore Eraser and Benefit The Porefessional for overall comparison.
Maybelline Baby Skin Instant Pore Eraser
Benefit The Porefessional
Silicon based Silicon based
Clear formula Tinted formula
Thick gel like texture Thin Creamy texture
Makes skin smooth for makeup Makes skin smooth for makeup
Doesn't effect of the shade of foundation Foundation will look heavy so need less to hide flaws
Satin-slippery finish Matte cream to powder finish
Blur pores for almost 40% to 45% Blur pores for almost 80% to 85%
Suitable for dry skin Dry patches on skin will be visible
Too slippery feel for oily skin Suitable for oily skin
Price Around $6.99 Price around $31
Have you tried any of this primer? Which one is your favorite?