Urban Decay Naked Cherry Eyeshadow Palette - Review and Swatches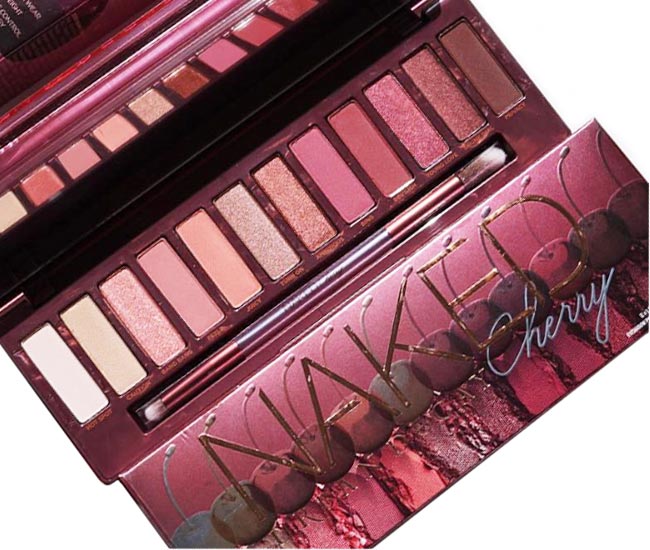 Who is not familiar with Urban Decay Naked series and i have shared a review of original Urban decay Naked eyeshadow palette before. Today i am sharing one latest release called Naked Cherry eyeshadow palette which instantly got my attention and loved the berry, wine shade range of this palette. Let me introduce you to this beautiful palette.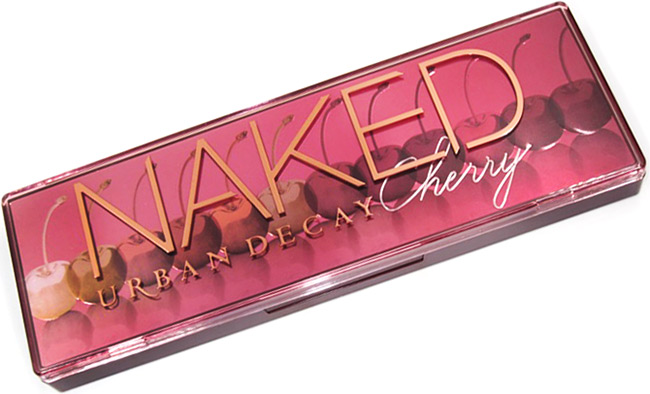 Product description
The brand describes that this palette have 12 neutrals which are unique and have cherry-hued shades.


Urban Decay Naked Cherry Eyeshadow Palette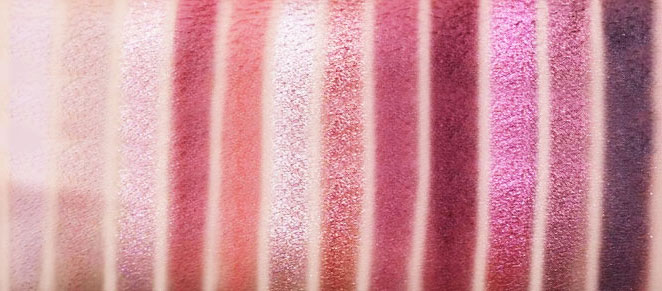 My Thoughts

This beautiful palette have a similar compact packaging like their other ones but with dark wine colored case with cherries images on top. The palette got large mirror inside along with dual ended brush. The palette have 12 shades inside with 7 mattes and 5 shimmery textures. Apart from being too beautiful, this palette however failed in formula like its original palette. The formula was hard and difficult to blend while with not so intense pigmentation.

Although the shade range was quite good with having lightest shade to darkest berry shade and you can create a lot of eye looks from it. It is also perfect for every day neutral look and for smokey glamorous look. Lets look into the shades in detail.



Hot Spot defined as ivory matte. It is light ivory beige matte color with nice texture and good pigmentation.
Caution defined as soft neutral beige matte and it is a peachy beige with matte finish. The texture and pigmentation is good.
Bang Bang defined as shimmering pink with gold shift and iridescent micro-sparkle and it is a light rosy pink shimmery shade. The texture and pigmentation both are not very good.
Feelz defined as soft dusty rose matte and it is medium rosy pink matte shade. The texture is little powdery with just ok pigmentation.
Juicy defined as soft warm peach and it is peachy coral shade with matte finish. The pigmentation and texture is good.
Turn On defined as pale metallic rose shimmer and it is rosy golden shade with shimmery finish. The texture and pigmentation is very good.
Ambitious defined as metallic rose copper and it is a medium dark copper shade with shimmery finish. The texture and pigmentation is good.
Bing defined as deep mauve matte and it is a medium pinkish mauve with matte finish. The texture is OK with good pigmentation.
Devilish defined as reddish plum matte and it is a medium dark reddish plum shade with matte finish. The texture is OK with good pigmentation.
Young Love defined as metallic cranberry and it is a medium plum shade with copper and pink shimmer. The pigmentation and texture was OK.
Drunk Dial defined as deep metallic burgundy and it is a dark brownish plum shade with shimmery finish. The pigmentation and texture is very good.
Privacy defined as deep brownish-plum matte and it is a blackened plum with brown undertones. The texture and pigmentation is OK.

Overall this palette do have beautiful shades but the texture and pigmentation of shades are not up to mark. I think it is better to skip it and pick a better option in such price.


My Rating

3/5


Urban Decay Naked Cherry Eyeshadow Palette is priced $49
comments powered by

Disqus