Morphe X Jaclyn Hill Eyeshadow Palette - Review and Swatches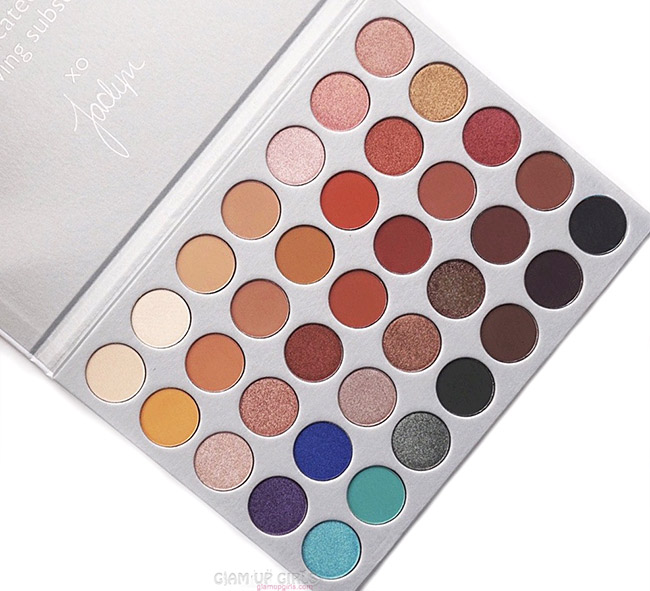 This year two eyeshadow palettes have got every body on the edge which includes Morphe X Jaclyn Hill Eyeshadow palette and UD Naked Heat. After much debate i leaned towards Morphe one. Not just that this palette is reasonable then UD but it have more shades as well including almost all the shades form UD one. without further debate let me share my thoughts and swatches with you.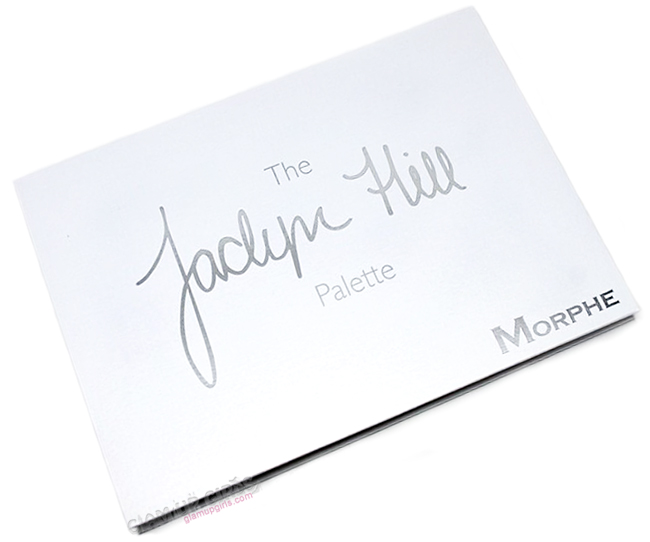 Product description

This is not your average eye palette. That'd be boring. We (and most importantly, Jaclyn Hill) don't do boring. This palette is a 2-year love affair. 35 brand-new, OMG eyeshadows that Jaclyn whipped up, formulated, tested, re-tested, and perfected. They were created to deliver not only the best color payoff but also amazing application. Mattes, shimmers, satins, foils, and glitter: all pressed to perfection...just the way Jaclyn wanted. Her dreamy colors are now your reality. So whether you're pressed for time or have time to play, this palette is your new bestie. Because a girl (and guy) needs to have options.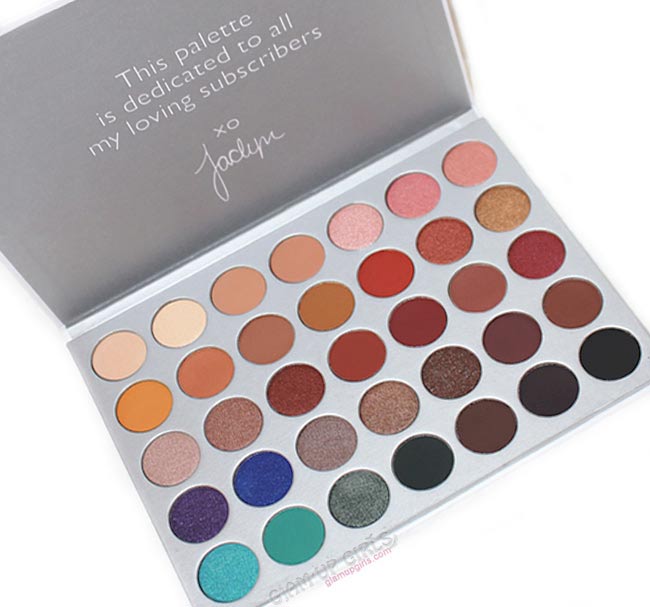 Morphe X Jaclyn Hill Eyeshadow Palette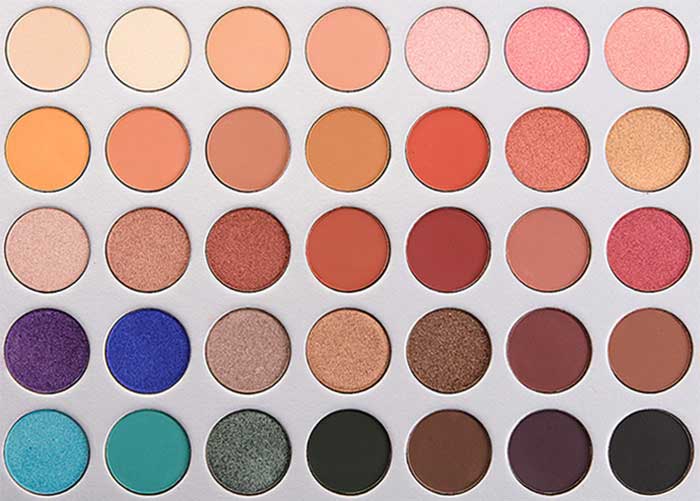 Morphe X Jaclyn Hill Eyeshadow Palette

1st row L-R: Enlight, Beam, Silk Creme, M.F.E.O., Faint, Sissy, Little Lady

2nd row L-R: Creamscicle, Butter, Pooter, Pukey, Hunts, Firework, Queen

3rd row L-R: Obsessed, S.B.N., Hillster, Roxanne, Jacz, Buns, Cranapple

4th row L-R: Royalty, Twerk, Hustle, Meeks, 24/7, Chip, Mocha

5th row L-R: Pool Party, Jada, Diva, Enchanted, Central Park, Soda Pop, Abyss

My Thoughts
This palette have 35 eyeshaodws and have white and silver card board packaging which is not travel friendly. It looks beautiful but a mirror would have been better with this large palette. There are no eye shadows name printed under shadows or above plastic sheets, neither they are mentioned behind the palette. Shades are combination of matte, shimmer, frost, foil and glitter finish and have quite collection of neutral to vibrant shades. Most of the shades have warm tones and few leans toward cool tones. With light to dark colors you can get almost all the necessary shades in this palette excluding some mauve and greys. Lets talk about each shade separately and their quality.

First row
Enlight: Warm light nude shade with metallic finish. This shade have good pigmentation and butter smooth formula which is easy to blend.
Beam: Slightly lighter then Enlight and is a yellow shimmery color. It would have been better to add matte nude shade instead of it. The pigmentation and formula is very good.
Silk Creme: Warm light brown shade which leans towards yellow with matte finish. The pigmentation in very good and with good formula.
M.F.E.O.: Warm light brown shade which leans toward peach tones with matte finish. The pigmentation is good with slight dry formula.
Faint: Warm light pink shade with metallic finish. The pigmentation is quite good with buttery smooth formula.
Sissy: Medium rosy pink shade with gold shimmer.The pigmentation is very good with soft texture.
Little Lady: Warm medium peach shade with gold shimmer. The pigmentation is intense with soft texture.

Second Row
Creamscicle: Warm mustard shade with matte finish. The pigmentation is very good with smooth texture.
Butter: Warm medium muted orange shade with matte finish. The pigmentation is Ok and the texture is bit hard to work as well.
Pooter: Warm light brown shade with matte finish. The pigmentation is good with nice texture.
Pukey: Warm mustard brown shade with matte finish. This shade have very good pigmentation with soft texture.
Hunts: Warm medium brick red shade with matte finish. This shade have intense pigmentation with very soft texture.
Firework: Warm dark copper shade with red undertones and shimmery finish. The pigmentation is very good with smooth buttery texture.
Queen: Warm light golden bronze shade with shimmery finish. The pigmentation and texture is very good.

Third Row
Obsessed: Light champagne pink shade with metallic finish. It is highly pigmented and have soft texture.
S.B.N.: Warm medium copper brown shade with metallic finish. The pigmentation is intense with good texture.
Hillster: Warm dark reddish brown shade with frost finish. This shade has very good pigmentation with good texture.
Roxanne: Warm dark burnt orange shade with matte finish. This texture is bit dry but the pigmentation is very good.
Jacz: Warm dark red brown shade with matte finish. The texture is bit dry but the pigmentation is good.
Buns: Warm medium brown shade with slight red undertones and matte finish. The texture is powder but have good pigmentation.
Cranapple: Warm medium brick red with orange undertones and shimmery finish. The pigmentation and texture is quite good.

Fourth Row
Royalty: Cool tone dark purple shade with shimmery finish. The pigmentation is intense with good texture.
Twerk: Cool tone deep blue shade with shimmery finish. The pigmentation and texture of this shade is very good.
Hustle: Light taupe brown shade with metallic finish. The texture is good and have intense pigmentation.
Meeks: Warm dark golden bronze shade with shimmery finish. The texture and pigmentation is very good.
24/7: Warm dark brown shade with shimmery finish. The texture and pigmentation is very good.
Chip: Warm dark brown shade with red undertones and matte finish. The texture is soft and have good pigmentation.
Mocha: Warm medium brown shade with red undertones and matte finish. The pigmentation is very good with good texture.

Fifth Row
Pool Party: Warm bright aqua shade with gold shimmer. The texture is soft with good pigmentation.
Jada: Warm medium teal color with matte finish. The texture was dry and the pigmentation is not up to the mark.
Diva: Cool tone deep army green color with shimmery finish. The pigmentation is intense with good texture.
Enchanted: Warm dark army green shade with matte finish. The texture is bit dry but pigmentation is good.
Central Park: Dark brown shade with matte finish. The texture is bit dry but have good pigmentation.
Soda Pop: Deep purple black shade with matte finish. The texture is bit dry with good pigmentation.
Abyss: Medium black shade with matte finish. The texture is bit dry with good pigmentation.

Overall most of the shades have buttery smooth formula with very good pigmentation which are easy to blend and lasts pretty long on their own. As usual the shimmery shades are most pigmented and creamy then mattes. Shimmery shades are best applied with hands or Sigma E55 brush for better application while with matte shades you need bit effort specially which have bit dry texture. It is not highly desirable if you have these shades already but considering your requirement you can either buy or leave it but if you are makeup junkie and want to decide between this palette and UD Naked heat, i would say this is better. It have almost all the shades of Naked heat and then more while the price is better as well.

Morphe X Jaclyn Hill Eyeshadow Palette is priced $35
comments powered by

Disqus