Warm hued palettes have become so popular lately that it is hard to pick one. Every other palette have some shades that you think are different and you need that. I know it is not only me who want to pick every other raved palette but do you really need them? Probably not, if you are not makeup junkie and just want something to work out for you. Since the
Sigma Beauty Warm Neutrals Volume 2 Eyeshadow Palette
have come out last year, i think that it contains shades which are not only trendy but can be worn everyday to special events. Lets see if it is true or not.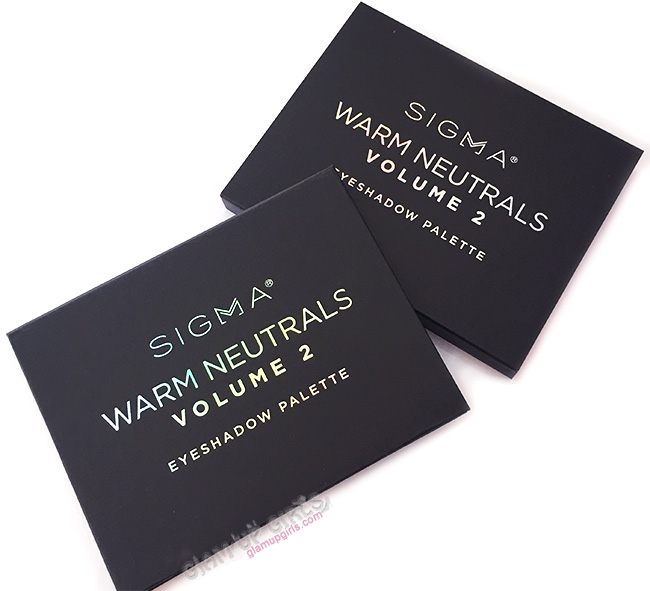 Product description
This palette contains 12 rich, warm toned shades with smooth and long-wearing formulas.
Sigma Beauty Warm Neutrals Volume 2 Eyeshadow Palette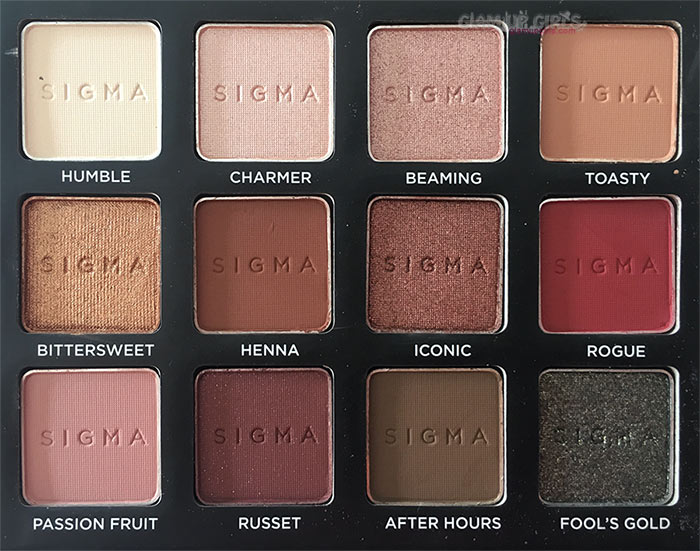 Sigma Beauty Warm Neutrals Volume 2 Eyeshadow Palette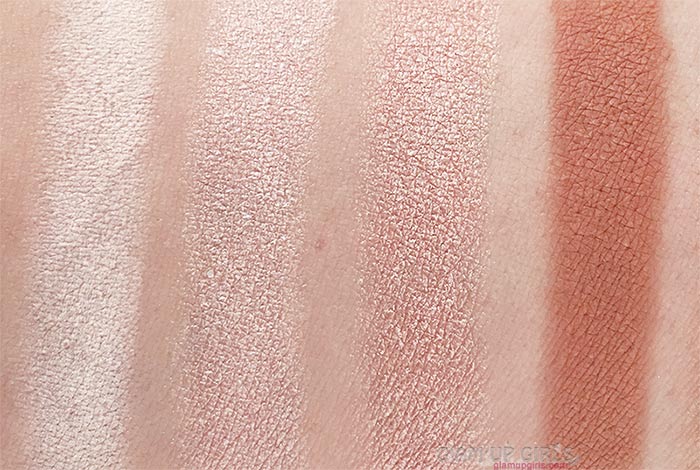 Swatches of Humble, Charmer, Beaming and Toasty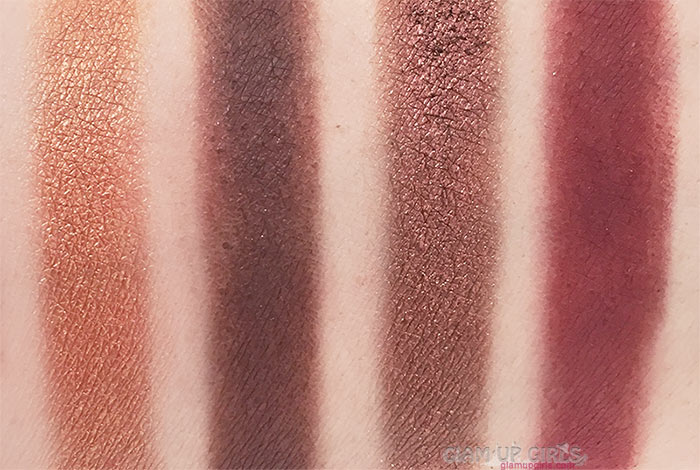 Swatches of Bittersweet, Henna, Iconic and Rouge
My Thoughts
This palette comes in black card board packaging like other Sigma regular eyeshadow palettes. Sigma already have one
warm neutrals eyeshadow palette
which is quick popular already. Compared to old one, this palette have more dark and trendy shades. The palette contains 12 matte, satin and shimmery shades while two have glitter chunks in it. There is also a large handy mirror in the palette.
I found that texture of all shades is soft and blendable and not one have chalky or dry formula. The pigmentation is very good as well and without any primer the colors showed on skin and eyes beautifully. Although the glittery shades do have some fallout which is common in every brand. It is better to use any glitter glue or good primer beneath glitter shades. Apart from that i have not faced any issue with blending and the selection of shades and quality is definitely making this palette a perfect choice for every one.
Humble
defined as Warm, antique white almost-matte is a satin matte shade perfect to use as base and highlighter.
Charmer
defined as Ballet pink frost is a pale pink shade with frost finish.
Beaming
defined as Gold-pink champagne shimmer is a shimmery champagne shade perfect for brow highlighting and inner corner.
Toasty
defined as Golden beige is a medium warm orange shade with matte finish perfect to use as transition on crease.
Bittersweet
defined as Bright copper shimmer is a shimmery bronze color. I prefer to apply it with fingers or damp brush.
Henna
defined as Milk-chocolate raspberry matte is a dark reddish brown shade with matte finish, perfect for crease.
Iconic
defined as Brown-burgundy shimmer is shimmery copper color with maroon base. Best applied with damp brush or fingers.
Rogue
defined as Bold, berry red matte is matte brick red color, perfect for transition or as lid base color.
Passion Fruit
defined as Crisp, neutral pink matte is a medium pink shade with neutral undertones. Perfect for light everyday look.
Russet
defined as Smokey eggplant with fine pink glitter is a dark maroon color with pale pink glitter.
After Hours
defined as Deep and smokey, warm matte brown is very dark brown matte color. Perfect for smokey eye look.
Fool's Gold
defined as Gunmetal with intense gold glitter is a medium forest green with gold glitter. It has little fallout so better to use glitter glue or primer beneath it.
Overall i really loved this palette as both shades and quality is up to the mark. I would definitely recommend it, if you are looking for one palette which contains every day to glamorous shades.
My Rating

5/5
Sigma Beauty Warm Neutrals Volume 2 Eyeshadow Palette
is priced $39