Rivaj UK Kiss Me Lipstick 01 - Review and Swatches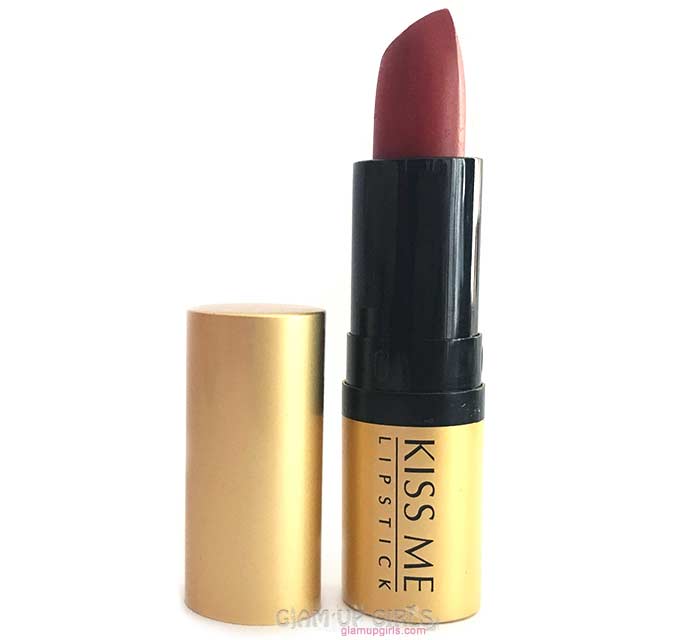 Though this post is quite late as i have mentioned this product before on Instagram but not only i didn't post the review but also lost it in my vanity. During my recent explore in drawers for beautiful shade of red lipsticks, i again found this lipstick by Rivaj UK called Kiss Me Lipstick in shade 01 and i fall in love with it again. The truest shade of red and in fraction of price and with good quality formula. I am little skeptical in talking about our local makeup as they don't mention the ingredients and the most popular and cheapest lipsticks like Medora can darken your lips. So be aware before buying them. Any how lets talk about this beautiful shade first.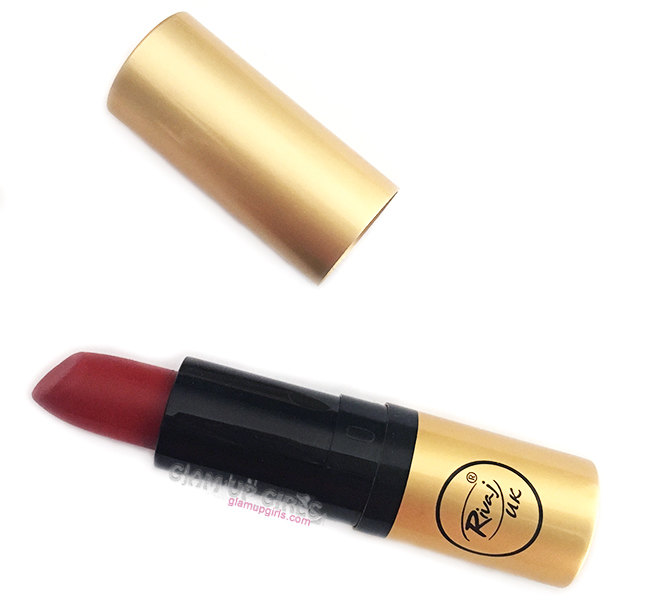 Product description
Brand claims that these lipsticks are are creamy and long wearing having shades which are bold and attractive. They are highly pigmented, long lasting and give velvety sating finish.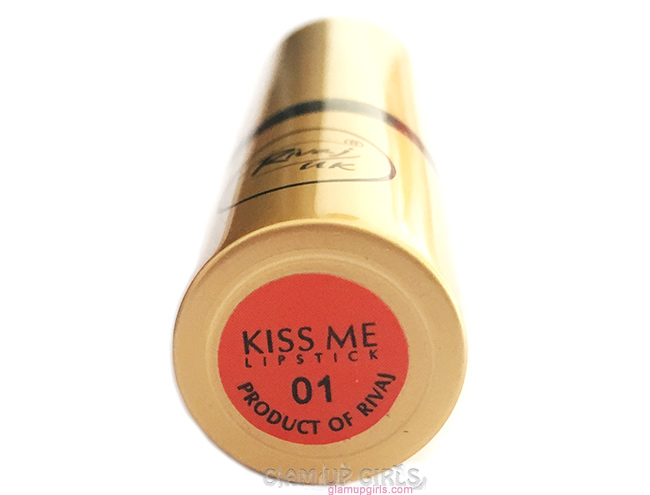 Rivaj UK Kiss Me Lipstick 01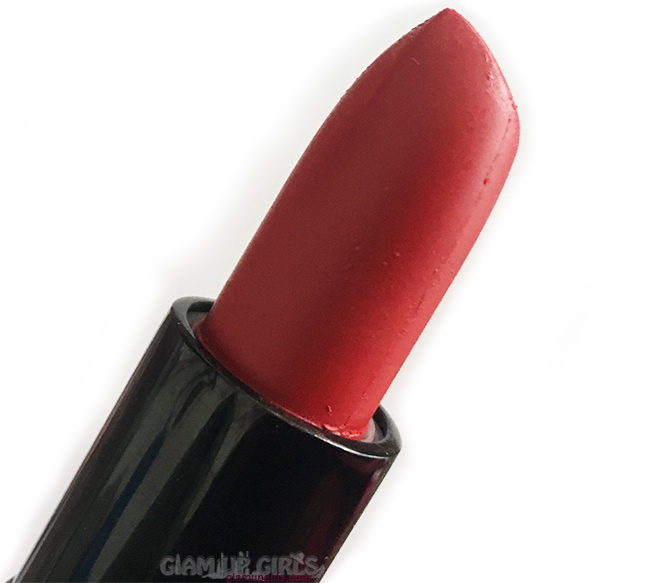 Rivaj UK Kiss Me Lipstick 01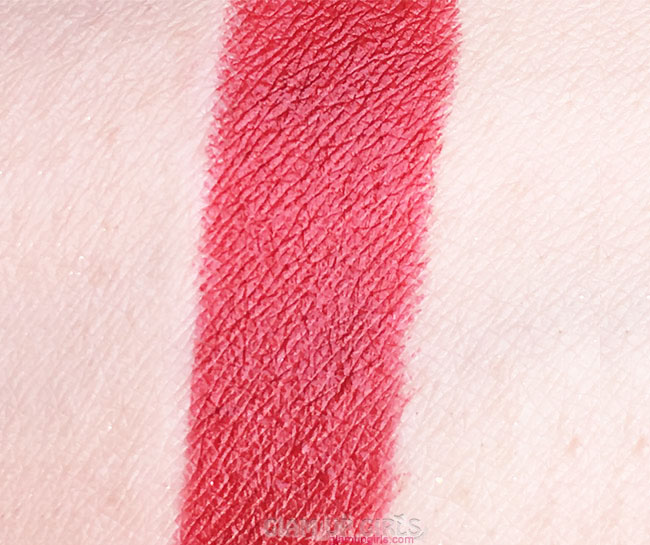 My Thoughts
This lipstick comes in golden metallic packaging with black bullet inside. The packaging is pretty good and is not flimsy or prone to break easily. The shade have no names on them which is a little disappointment but you can find the numbers on bottom of the bullet. The lipstick i got is shade 01 and is one of the purest red shade.

For the price i didn't expect it to have good formula but to my surprise this is one of the best formula i have tried in budget friendly makeup. It has smooth formula which not drying and doesn't bleed with high pigmentation. I love it as i love my MAC Russian red and ruby woo. In fact it is very much similar to Russian Red with yellow undertones. It is perfect pure red shade for Asian skin tones and i think in Pakistan every girl need it in her lipstick collection.

It is also quite long lasting and can survive for more the 5 hours without eating. As i said earlier, it is not drying on lips as well and having dry lips, specially in winters, i really liked using it more often. However i do suggest to scrub and moisturize your lips before applying any lip product for smooth and flawless application.

Overall i highly recommend this lipstick if you are looking for high quality pure red color. On top of that, it didn't darkened my lips like Medora lipsticks do which means the brand is using good ingredients. though i would have preferred to know more about the ingredients.

In Favor

Nice packaging
Very good texture
Doesn't dry lips
Very long lasting
Highly pigmented
Doesn't bleed
Very budget friendly
Not in Favor
Would have preferred some name of lipsticks

Rivaj UK Kiss Me Lipstick is priced around PKR275
comments powered by

Disqus