WELL-BEEING Lickable Lip Scrub - Review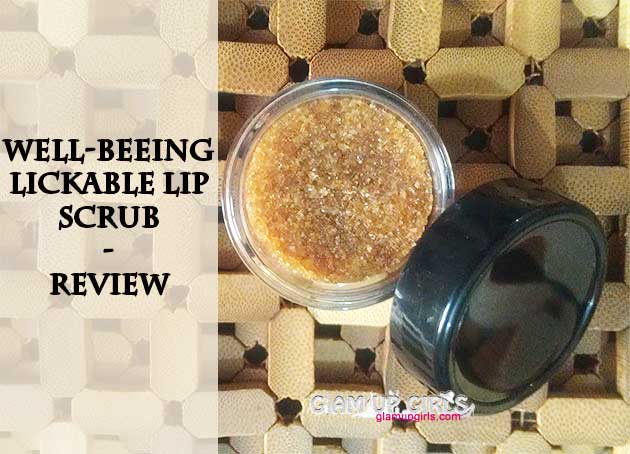 We mostly keep putting lip balms, lipsticks and glosses on our lips to keep them colored and hydrated and these layers the dead skin on lips which if not removed lips look patchy and wrinkled. If you want to get smooth and soft lips and want your lip color show more beautifully you need to remove the dead skin from them and the best way is to use lip scrubs. WELL-BEEING is 100% Natural, Hand Crafted Skin Care/Make-up which is Biodegradable, Eco Friendly and locally made. I have have reviewed their few products before which you can read here. Today i am going to review their lip scrub, so lets see how it turned out.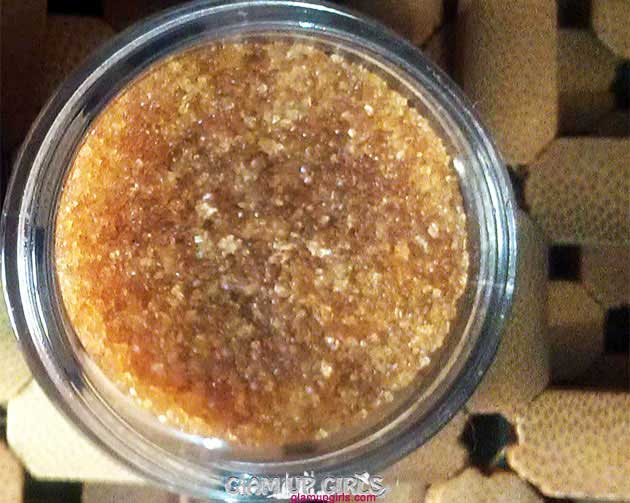 Product claims
Described to

gently exfoliates lips, moisturizes and make them plump

.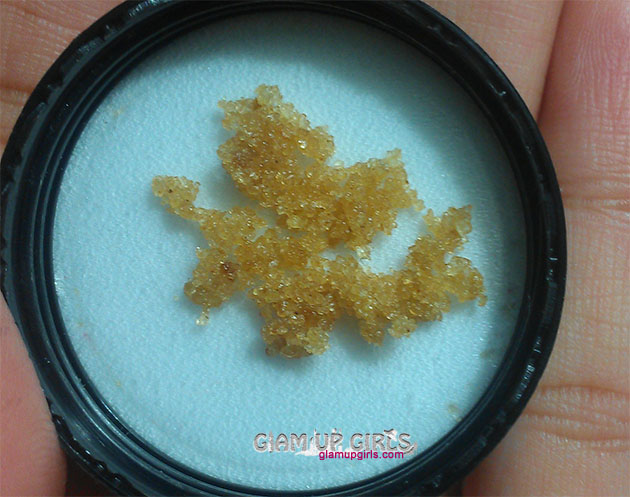 My thoughts
This lip scrub comes in small jar containing scrub which can be enough to last 3 months if used regularly. The main ingredient to scrub and to remove the dead skin is sugar and essential oils are meant to keep lips hydrated while scrubbing. The sugar grains in this particular scrub are large compared to their other scrubs which can be tricky to adjust on your lips so they do not fall before you start rubbing but once you start to rub them they will be fine. It has a very much noticeable and pleasant smell of aniseed which is not bothering at all. The ingredients used in this scrub are 100% natural and are lick able so you can enjoy licking them if you like their taste.

I have noticed it will work better if you apply it on wet lips so they can spread properly. If you apply it on dry chapped lips it will be hard to scrub them. You can either rub it with your fingers but keep your hand light and not be so harsh so you don't hurt yourself or rub your lips for few moments to scrub them. I have noticed that it removes dead skin and stains left from lipstick from lips properly and the essential oils help to keep them moisturized while scrubbing. If you do not usually scrub your lips, you will definitely see a noticeable difference after using this scrub and regular use will lighten your lip color which mostly turns dark because of using excessive lipsticks or other products.

Overall this scrub is good to remove dead cells from your lips and leaves them smooth and soft but grains are little large spread on lips.


In Favor
100% natural handmade product
Makes lips smooth and soft
Exfoliate lips
Moisturize lips while scrubbing
Lickable with pleasant smell
Not in Favor
Grains are little large to handle
Chapped lips must be wet before scrubbing
Harsh rubbing can hurt lips
My Rating

4/5



WELL-BEEING Lickable Lip Scrub is priced PKR250
comments powered by

Disqus