Luscious Cosmetics is a leading beauty brand in Pakistan. The best thing about this brand is that it is cruelty and alcohol free. I have recently bought their signature lipstick in three shades Crystal Pink, Poppy and Dusky Pink. Which includes my first ever red color lipstick. Let me share my thoughts about them with you.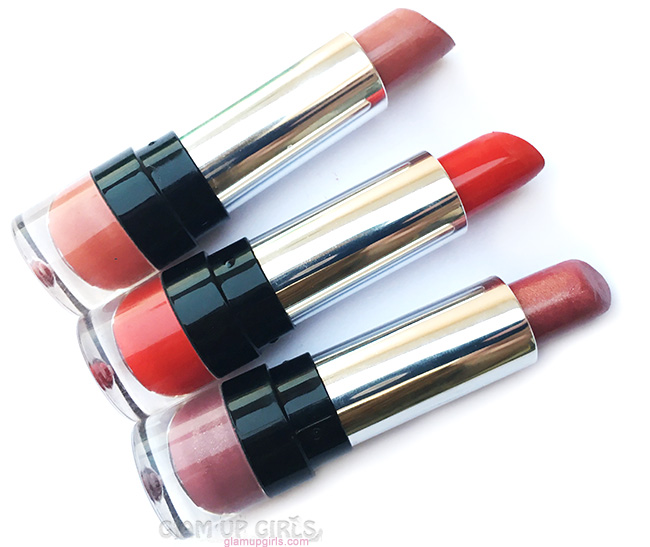 Luscious Cosmetics Signature Lipsticks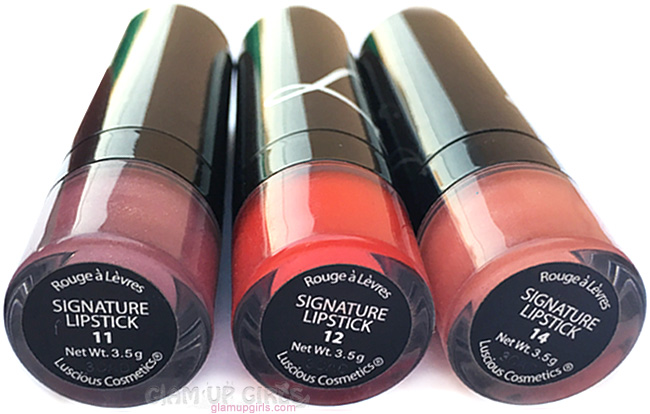 Luscious Cosmetics Signature Lipsticks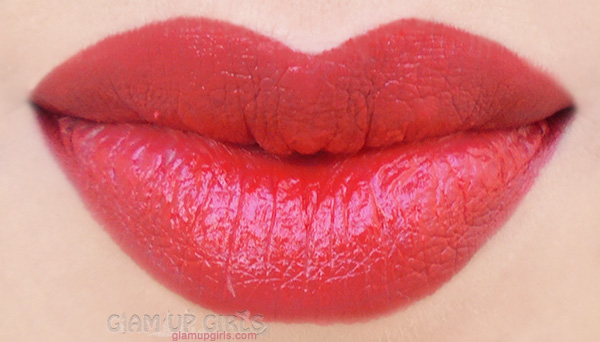 Luscious Cosmetics Signature Lipstick in Poppy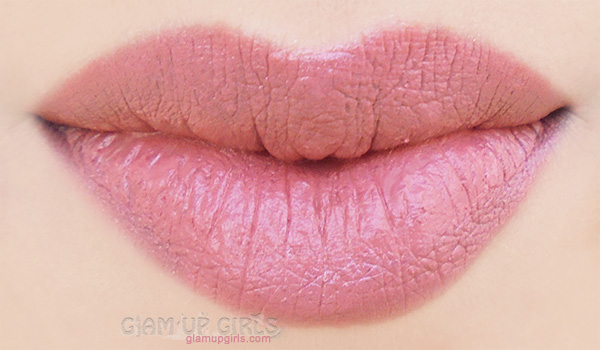 Luscious Cosmetics Signature Lipstick in Dusky Pink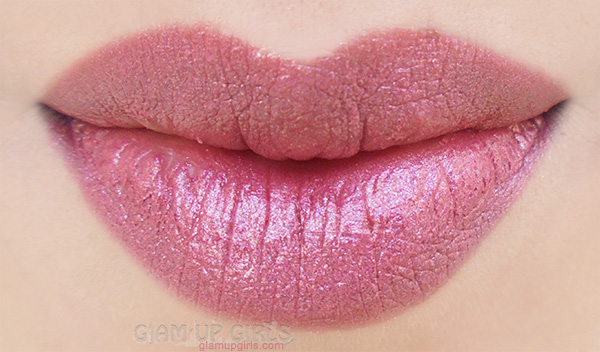 Luscious Cosmetics Signature Lipstick in Crystal Pink
My Thoughts
The packaging is sleek and sturdy having small color tub of lipstick shade at the bottom makes it valuable and similar to some international brands. I like this packaging more as you can see the colors and decide quickly from your lipstick stash. It has very light smell of vanilla which is not a bothering at all. The formula is defined as satin matte and it is the most favorite of mine as matte lipstick are too dry for my lips without any lip balm. These lipsticks have creamy texture which glides smoothly without tugging. Lets explore these shades separately.
Crystal pink is not exactly pink but it is more towards cool ton mauve pink color with a shimmer. You can see the glittering shimmer in above swatches. This color is beautifully pigmented and with one swipe you can get fully opaque color. It is a trendy shade and will suit almost all skin tones. I would love to pair it with smokey eyes for any formal event.
Dusky Pink is more like a neutral pink shade which is perfect every shade for all skin tones. This shade is medium to build able and if you want fully opaque color, you will need to swipe it more then two times. It is also not really creamy on application and you better apply lip balm if you very dry lips. You can see that this shade enhance dry lines in above swatch.
Poppy is a bright true red shade and will also compliment many skin tones. It is bold color and is perfect with light eye makeup and winged liner. This shade is most creamy from three and also little moisturize dry lips. Having most creamy shade it still is quite long lasting and even leave little tint behind.
These lipsticks will last 4 to 5 hours with out eating or drinking ans fades evenly at the end of the day. They are not drying and feels comfortable on lips. The glitter shade crystal pink leaves glitter behind after fading but is easily removable with tissue. Overall these lipsticks are quite good and if you are looking for creamy lipstick which are long lasting then i would definitely recommend them. Shade selection is however not really good and looks like most of the are similar so it is better to be careful while buying.
In Favor
Moisturizing
Creamy texture
Long lasting
Satin finish
Nice packaging
Cruelty free
Not in Favor
My Rating

4.5/5
Luscious Cosmetics Signature Lipstick are priced
PKR775
.