Taking care of your feet is as important as taking care of your face. Not only that they should look beautiful but the comfort of feet can comfort your mind while if you have dry cracked or tired feet your whole day can ruined. I having dry feet can never ignore them and have to use proper care even in summers. However in summers using rich moisturizer can also be bothersome. Freeman lavender + mint foot cream not only claim to provide moisturizing but also soothe the tiring feet.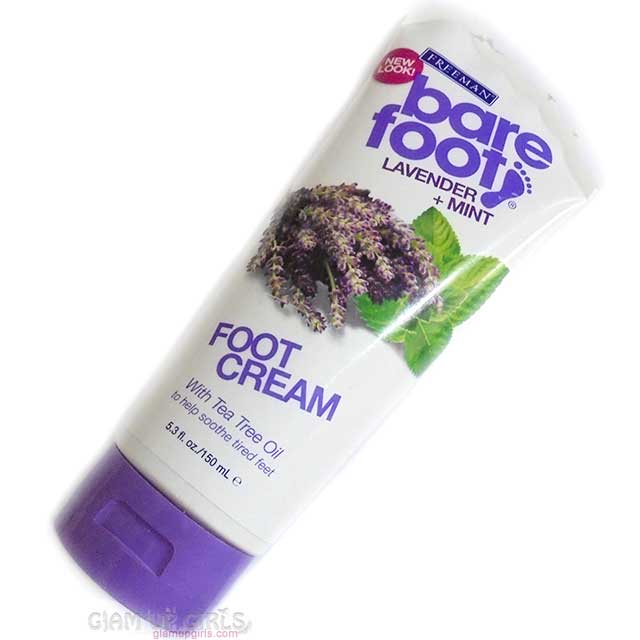 Freeman Lavender + Mint Foot Cream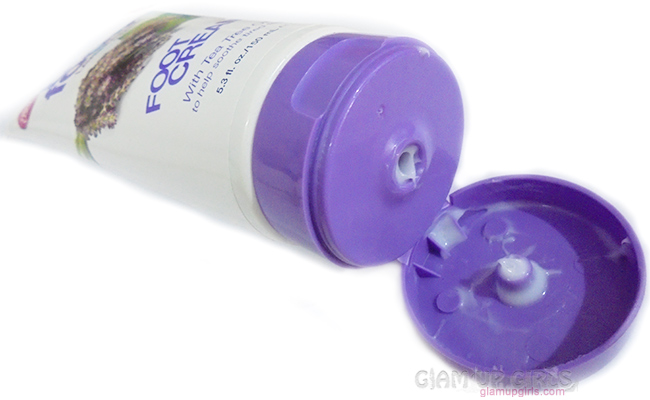 My Thoughts
This cream comes in a squeezable plastic tube with flip cap and is shaped like a foot. The purple and white color of tube reflects the ingredients inside. The cream have thinner texture then any cream and looks more like a lotion. The color of this product is white or very pale lavender and it is very light weight. The smell is light but amazing, even though the mint is one of main ingredients but the scent doesn't linger to that side much.
The instruction are to apply it on damp feet which is very suitable if you need light weight moisturizer but you can apply it after washing and drying your feet to get more moisturizing effect. I massage it into skin for few minutes and it does absorb completely without feeling greasy or sticky. you can also rinse after application which can be necessary in day time use. However i like to leave it as it is at night. It certainly is very soothing and makes your feet instantly relax. The light fragrance is very calming as well. With mint you might expect it to bit tingling but it is not the case here. It does feel calming but not cooling or tingling.
Overall this cream absorbs completely in skin and it does moisturize to my satisfaction. I do not have cracked heels so cannot comment whether it will heal them or not but in such case you can try their
Freeman
balm version. On the other hand it does help your feet relax and soothe from tiring day. The smell and texture is perfect for every one to use.
Freeman Lavender + Mint Foot Cream is priced
PKR250