Revlon Super Lustrous Lipstick in Rich Girl Red - Review and Swatches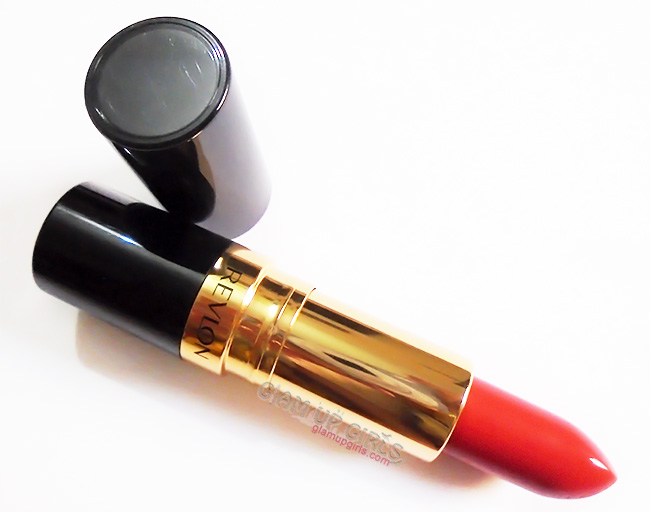 Revlon brand is known for their high quality cosmetics and in their makeup range they have wide range of lip products with wide range of finishes. Form their their lipstick range i got the chance to try Revlon Super Lustrous Lipstick in Rich Girl Red. Today i am going to share my thoughts on this lipstick.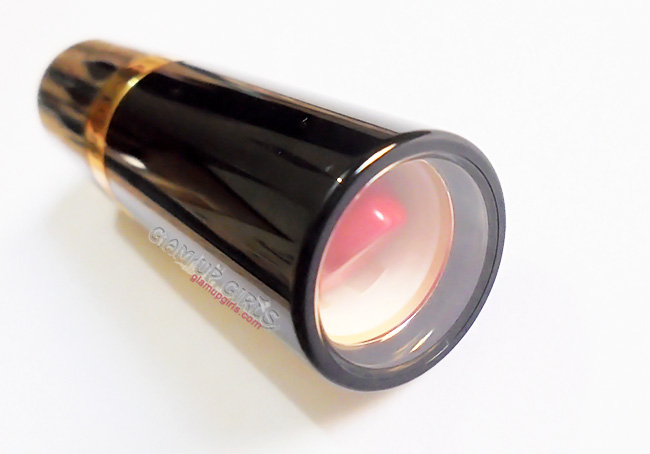 Product description

For seven decades, women everywhere have indulged in the bold, luxurious shades of our most iconic lipstick. Super Lustrous™ creates unforgettably seductive lip color in four finishes — crème, matte, pearl, and shine — and is available in 82 vibrant shades. The legacy lives on.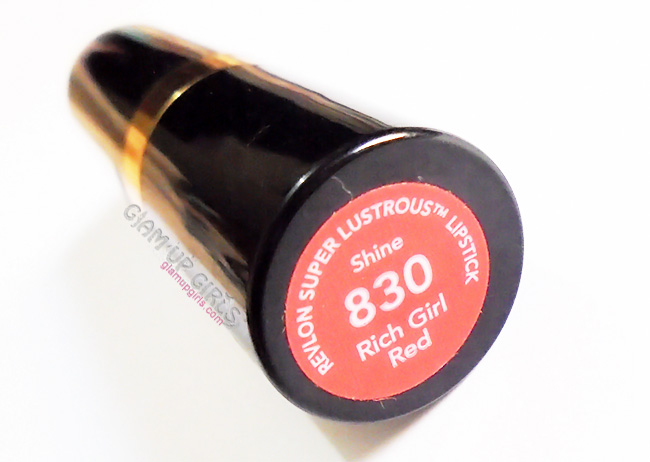 Revlon Super Lustrous Lipstick in Rich Girl Red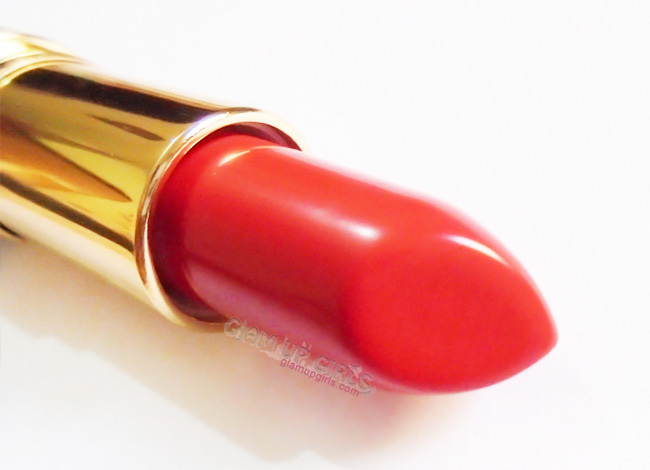 Revlon Super Lustrous Lipstick in Rich Girl Red
Revlon Super Lustrous Lipstick in Rich Girl Red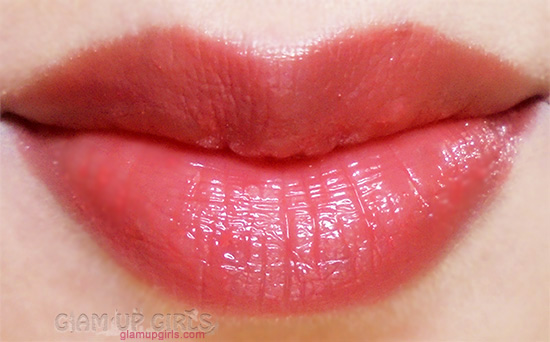 My Thoughts
The packaging of this lipstick is sleek and sturdy made of black plastic. On top of the cap there is transparent lid from where lip color can be identified. This lipstick comes in four finishes and this one called shine have sheer and shiny pigmentation. The texture is very smooth and glides effortlessly. The light smell is not much noticeable and there is no taste in this formula.

The shade Rich Girls Red is not exactly red but falls in to coral red or orange red. The pigmentation is sheer and with one swipe it feels like some tinted lip balm but with 3 to 4 swipes the color becomes little visible but never become fully opaque. If you have pigmented lips it most probably will never show on lips and you can only use it as tinted lip balm to moisturize your lips but if you are looking for bold lip color this is not for you.

Because of its creamy formula this lipstick is very hydrating and moisturizing. The hydration lasts quite long and it doesn't dry lips. The formula is light weight and feels very light on lips. while fading it fades completely with out leaving any stain. The lasting power is not great. It can stay only 2 to 3 hours without eating and drinking.

Overall this lipstick have creamy moisturizing formula but have sheer pigmentation. If you are looking for bold color then this is not for you.

In Favor

Nice packaging
Creamy formula
Glossy finish
Very moisturizing
Doesn't dry lips
Not in Favor
Sheer pigmentation
Not long lasting
My Rating

3.5/5


Revlon Super Lustrous Lipsticks are priced $9.99 and in Pakistan it is available for PKR1170 at Just4girls.
comments powered by

Disqus