Color Studio Professional is a trendy new brand in the world of makeup growing quickly. They have introduced their products in Pakistan few years back. I have got their Pro dip Eye Liner in Jet Black and using it for quite few days. Today i am going to review it to let you know about my experience about this Eye Liner.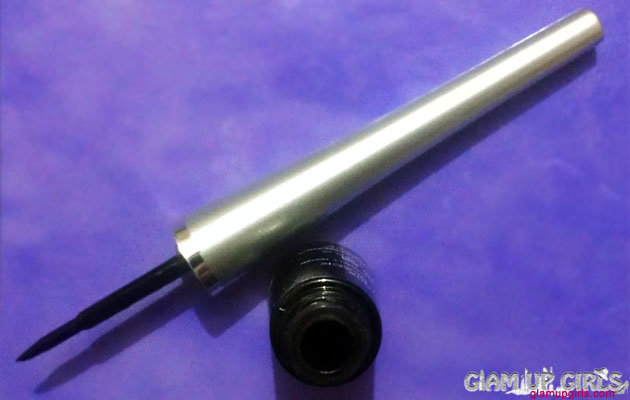 Color Studio Professional Pro dip Eyeliner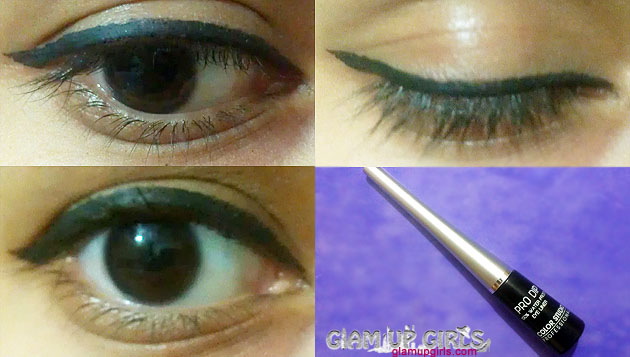 My Experience
The liner comes in small black pot with silver long cap and it is very light weight. The applicator is long with pointed tip brush. The brush is not very flexible and it can be little tricky to create thin line. Once you get a hold of it you can create thin to winged eye liner. As name jet black suggests it is dark black color liner with the matte finish. It gives sheer line at first stroke so you might need to apply it two times to get opaque look. The one good thing about this liner is that it dries fast and will not budge.
Pro dip eyeliner claims to be 100% water proof which is true to some extent but if you rub it with your hands it will be removed easily. So if you want it to stay long on your eyes keep your hands away and it will be loyal to you for quite long time. This factor can be in favor of this eyeliner as well if you like the products which can be removed easily. This liner can be removed with any cleanser, makeup remover or even with plain water.
Overall this is good waterproof dark black color eyeliner with matte finish and lasts long if not rubbed vigorously.
In Favor
Water Proof
Dark black color
Matte finish
Can be removed easily
Budget friendly
Not in Favor
Will be removed with rubbing
Applicator is not very flexible
My Rating

3/5
Color Studio Professional Pro dip Eye Liner is priced
PKR 400