I picked Bath and Body Works Pink Cashmere value set in my haul with
MyMallBox
. This set includes shower gel, body Lotion and fragrance Mist where this fragrance was the part of 2016 release. I have never tried any product from this brand before as they do not ship worldwide. Because of MyMallBox i got the opportunity to pick new brands including Bath & body Works. Let me share my thoughts about how did i find these products.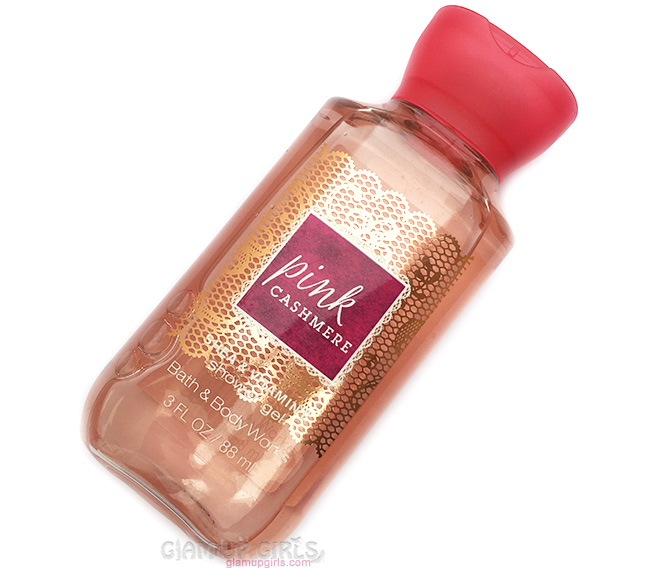 Bath and Body Works Pink Cashmere body wash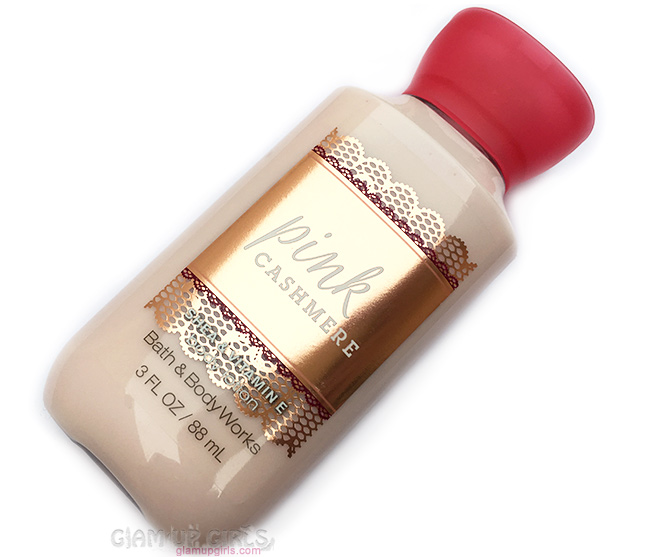 Bath and Body Works Pink Cashmere Body Lotion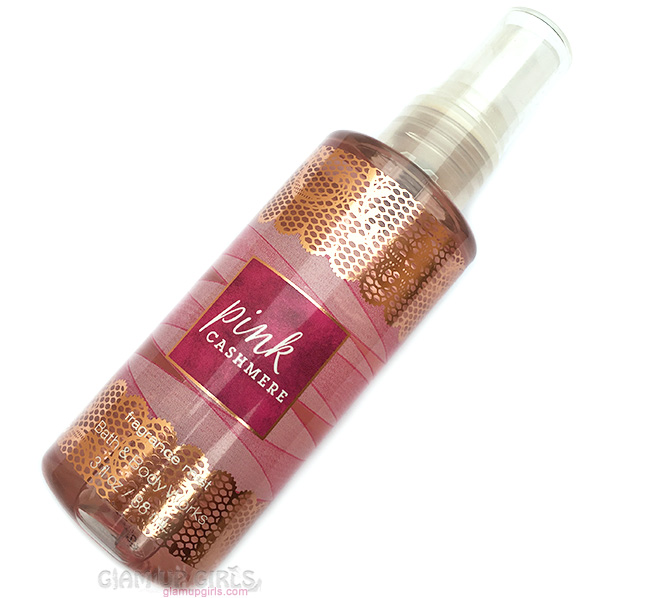 My Thoughts
The packaging of these products is quite good and i loved the golden pattern on bottles. The shower gel and body lotion can be dispensed out by pressing one edge of cap which is really easy and convenient compared to flip or screw caps which in shower are really messy and irritating. The spray bottle for mist is very good as well.
The fragrance pink cashmere includes following notes
Top Notes
: Sparkling Tangerine, Fresh Linen
Mid Notes
: Soft Muguet, Pink Jasmine Petals
Dry Notes
: Creamy Sandalwood, White Amber, Cashmere Musk
The pale pink shower gel has the texture of gel which is not runny nor too thick to work hard with. The scent of this gel is warm, woodsy which is less feminine, clean and refreshing. It might lean towards little warm scent but not too musky and have floral notes. I like the fact that you need less amount comparing to other shower gels and it leather very well on bath lily. It is also not sticky and washes very easily compared to The body Shop shower gel. It leaves the skin clean and refreshing although the scent doesn't linger and fades quickly.
The white colored body lotion have little thick texture then regular lotion and is very moisturizing. The scent of this lotion is similar to shower gel but more sweet and floral and lean towards feminine scent. It leaves the skin soft and smooth and is not very oily. After few minutes of massage it absorbs into the skin without any greasy feel. The lasting power is good and the moisturizing effect stays for pretty long. The scent of lotion is more lasting then shower gel and it stays with you for more then 5 hours.
The fragrance mist have pale pink color and the smell is more similar to lotion but with little sharp notes and more floral touch. I really liked this scent in combination with lotion, it is refreshing and mood boosting. As mists should be sprayed directly on skin and they are lighter then perfumes so if you wear them alone they do not lasts long but with body lotions this mist stays with you for whole day.
Overall if you like little warm, floral and little sweet smell you will love pink cashmere range, as for products their performance is really good. Where shower gel leaves the skin clean without any greasy feeling, body lotion makes skin soft and hydrating for long while body mist add the extra dose of lovely smell to your body which lasts for whole day.
Bath and Body Works value sets are priced $12.50