Translucent powders are one important product in makeup routine for so long, specially if you have oily skin or live in environment which is hot most of the year like ours. These powders in pure white color were most famous for setting the make up but the biggest down side of that was giving white cast in flash lights. I do not need to blab over how famous the Ben Nye Banana powder is, as it is savior for warm skin tones for high lighting and setting concealers and foundation but getting your hands on that powder is so difficult particularly in Asia. I was curious to try that and happened to find a best dupe i could have and that is Kryolan Translucent Powder in TL4.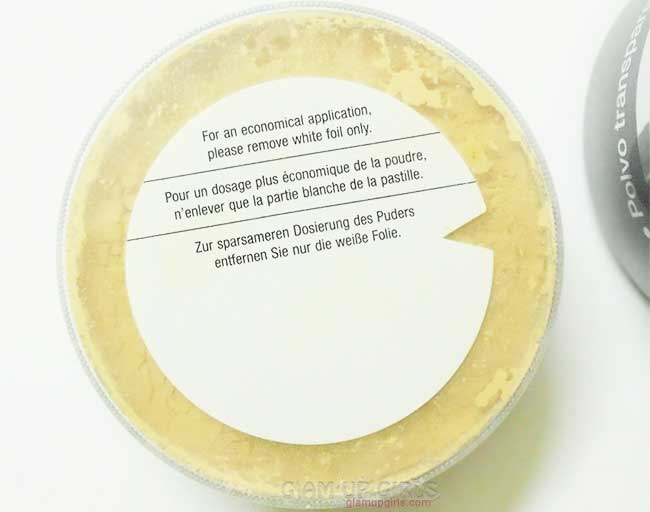 Product description
Contains rice starch which assures great absorption and enhances the durability of make-up on the skin.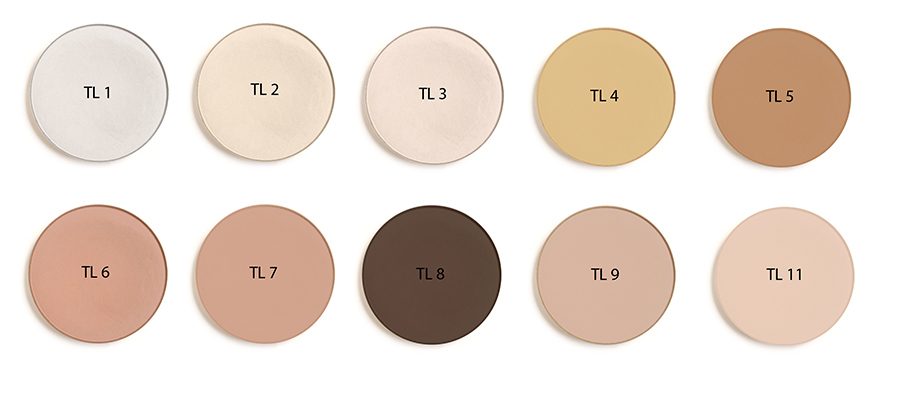 Shades from Kryolan Translucent Powder range
My Thoughts
Kryolan brand is also famous for professional makeup for Theater, Film and TV like Ben Nye so you can expect the similarity in quality but good thing is Kryolan one do not have
parabens
like Ben Nye. I cannot compare both products as i do not have the Ben Nye one.
This powder comes in typical Kryolan plastic jar which is not sturdy and feels flimsy. The 60g powder is covered with transparent plastic lid with small holes to dispense the product out. At first the holes are also protected by white foil which you need to peel before use. I would suggest be careful while you open the jar and open it on the paper from where you can collect the powder again as it might get messy at first.
The powder is very finely mild and have light yellow color which is perfect for warmer skin tone or when you need warm based higlighting. The texture is super soft and blends like a charm. Its silky texture doesn't make skin dry but you better prep you skin before applying it because it might cling to dry patches if you have any. It have Talc so it keeps the skin shine free for longer but i have yet to try it in hot summers so lets hope for the best but my already experience with Kryolan translucent suggests that you only have to touch up for one or two times in whole day on oily skin. The one more good thing about this powder is it provide more natural matte finish then other ones which gives a flat matte finish.
Uses of Yellow translucent powder
Use it for setting under eye concealer without creasing
As highlighter on T-zone
Used for baking the face
Neutralize the dark/purple tone
Keep face matte for longer
My favorite use for this powder is to set under eye concealer. The yellow color brightens the under eye area beautifully which looks more natural. However use it with light hand and do not layer it up which might give you a cakey look. I prefer the contour brush from Real Technique for this purpose. It does make concealer long lasting and prevent them from creasing. On concealer free days it will diffuse the darkness and brighten up the under eyes. It is also perfect powder to set
Kryolan TV paint Stick
When you need minimal make up look you can also just dust this powder on face and be ready.
On the other hand it is perfect for baking and highlighting. For highlighting use it under eyes and in the T-zone. For baking apply it heavily under eyes and under the cheek area with beauty blender and do your other makeup. Once you are done with your makeup dust away the excessive powder with big powder brush.
Overall if you are looking for yellow color loose powder Kryolan Translucent Powder in TL4 is one great choice if you want paraben free powder.
New Favorite: Coty Airspun Loose Face Powder
In Favor
Finely milled texture
Blends smoothly
Perfect setting powder for warm skin tones
Perfect for warm based highlighting
Makes the concealers and foundation long lasting
Prevent the concealers from creasing
Provide more natural matte finish
A little amount is needed
Keep skin shine free for longer
Paraben free unlike Ben Nye
Not in Favor
Packaging is not up to mark
Dry skin need to prep properly before application
Expensive
My Rating

4/5
Kryolan Translucent Powder
is priced $15.97 for 60g.