Wella is a well known name at hair salons and they have many products for customers which is budget friendly as well. I have picked their moisture shampoo and conditioner from their pro series range which have other types as well like shine, repair etc. As i have bleached and colored my hairs many times and want some thing to keep them soft and manageable so i decided to go for moisture. Lets see how it turned out for me.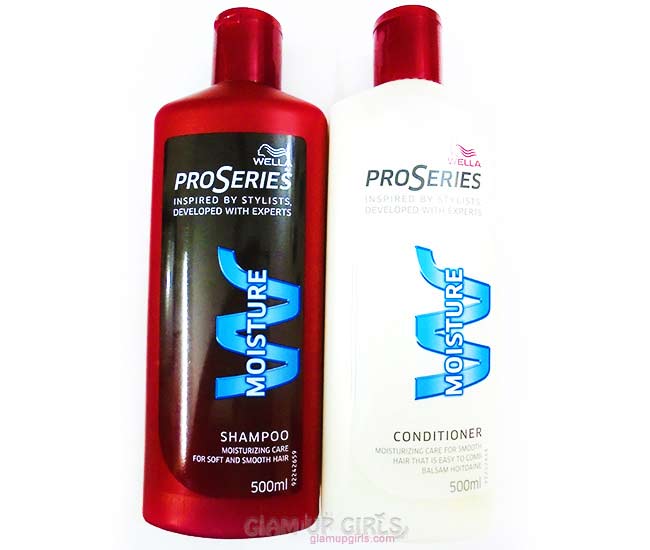 Wella Pro Series Moisture Shampoo and Conditioner
Product description
WELLA PRO SERIES MOISTURE CONDITIONER seals in moisture and leaves hair soft, smooth and easy to comb. Its hydrating formula smoothens the hair, leaving a silky-like softness. Replenishing moisture for your expert look.
Type of hair: For dry, frizzy hair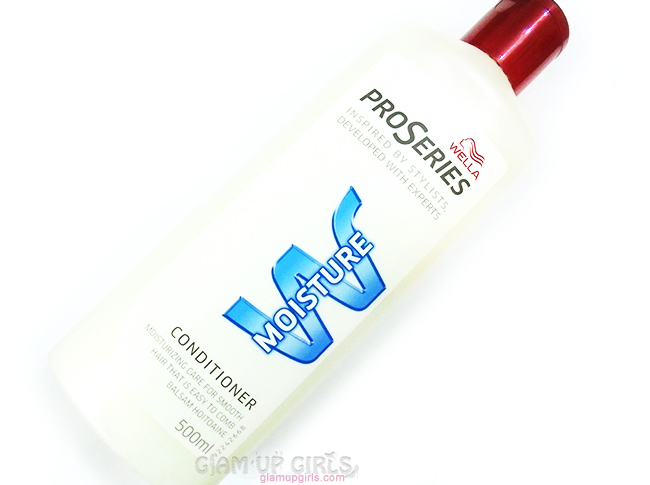 My Thoughts
Wella Shampoo and conditioner comes in large plastic bottle with flip cap. Both products have thick white colored formula with mild fresh scent which doesn't last long. The conditioner has more thick creamy formula which is thicker then Sunsilk conditioner and i loved how beautifully it applies to hairs. The bottles are quite big and for price they have very good quantity.
The amazing thing about this shampoo is you need less amount to create leather in your hairs then any other shampoo and i seriously enjoy lathering my hairs with this shampoo, they felt so soft. As it create quite an amazing leather so it needs some effort to rinse thoroughly. You will require more time and water to remove shampoo then usual. After rinsing my hairs, they felt already soft and manageable that i could move my fingers through wet hairs without using conditioner.
As i have mentioned before the conditioner has thick consistency and is very easy to apply. I apply from hair roots to their ends and leave it for 5 to 7 minutes and then rinse with water and it made my hairs more soft as i expected. Usually the products which makes hair soft and manageable also make hair weigh less but for my surprise Wella shampoo was different story. It doesn't made my hairs wight less despite making them super soft and shiny.
Overall i loved both products and will continue to use them for very long. If you have dry frizzy hairs i would highly recommend this shampoo and conditioner.
In Favor
Make hairs super soft and manageable
Add shine to dry frizzy hairs
Leathers extremely well
Mild scent
Doesn't weigh down hairs
Affordable
Not in Favor
You prefer fragrance in shampoo
You don't like much leather
My Rating

5/5
Wella Pro Series Moisture Shampoo and Conditioner are priced
PKR399
each.