Every one is going crazy over blending sponges these days and Real Techniques have their own version called Miracle Complexion Sponge. It is supposed dupe for the
Original Beautyblender
and got quite popular as well because of its unique design, claims and obviously with more then half price makes it catchy enough to try. Lets explore it in detail.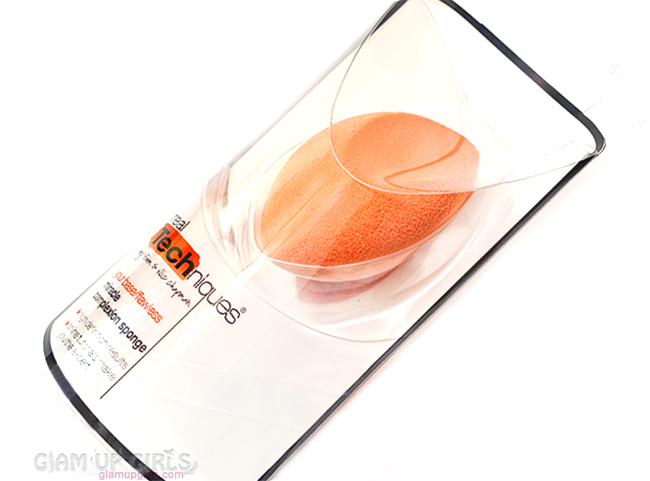 Product description
The brand claims that this design will evenly blends makeup for a smooth, enhanced finish.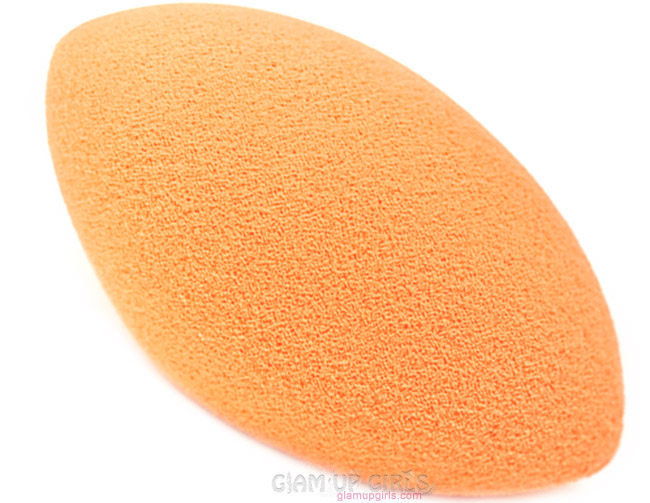 My Thoughts
This sponge is a orange colored egg shaped with one end slanted for contours of nose and eyes. The shape is unique and helps blending the product in areas which are hard to reach with wide blender with the tip of this sponge. It gives the flawless finish which is same as
Original Beautyblender
.
This sponge is very soft and have more noticeable pores then
Beautyblender
. This fact can go against it as it will absorb more product and will cause the wastage. You can use it dry for applying powder products but to blend liquid and cream formula it is better to use it damp. This way the wastage of product is less and the blending is more easy with natural finish. It is suggested to use dabbing or stippling motion to blend products which will absorb product in your skin with less sheering the coverage.
The flat or slanted side is perfect for applying concealers under eyes or on blemishes while round side is good for all over face. As much as the shape is good for application it can also make it prone to torn easily. With applying more pressure on length is or stretching will make it expend and less effective.
Overall it is good dupe considering the finish it provides but waste more product because of its large pores. On the other hand it is easy to clean then Original Beautyblender and obviously is budget friendly option.
Real Techniques Miracle Complexion Sponge is priced $6