Beauty Artisan Compressed Facial Mask - Review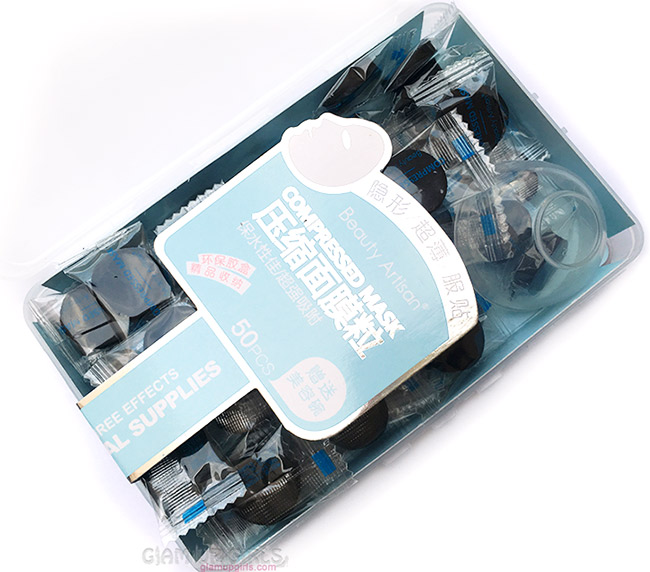 I loved to use sheet masks and having tried so many Korean sheet masks, i wanted to use sheet masks for DIY blend and serums. When i got to know that there are compressed sheet masks available which can be used for DIY masks, i instantly wanted to get my hands on them. During my Korean skin care hauls, i picked Beauty Artisan Compressed Facial Mask and have been using it for different mask blends. I will share my favorite DIY blends and serums in another post as today i will only review if these compressed mask are worth trying or not.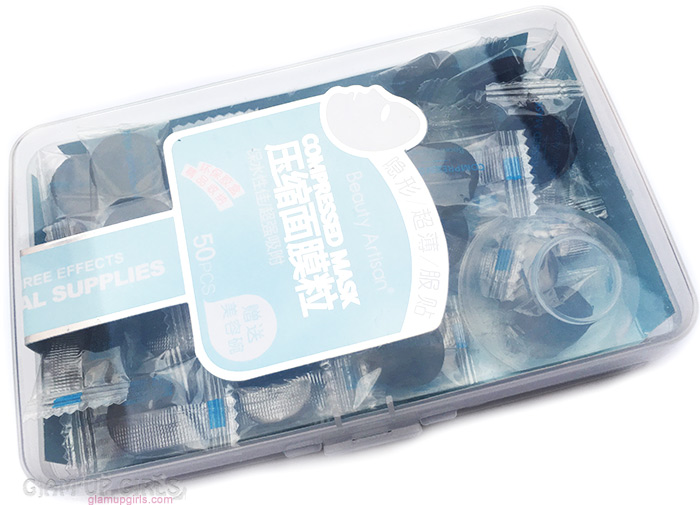 Product description

Compressed facial sheet masks of size 21 x 19cm in black color. Have total 50 masks made of cotton materiel.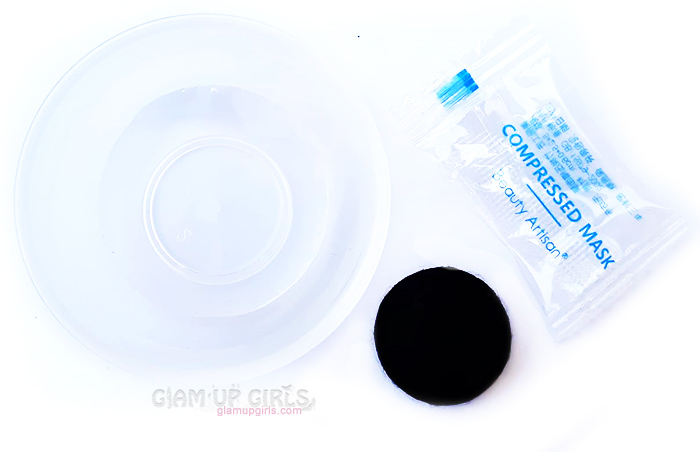 Beauty Artisan Compressed Facial Sheet Mask
Beauty Artisan Compressed Facial Sheet Mask Soaked in Toner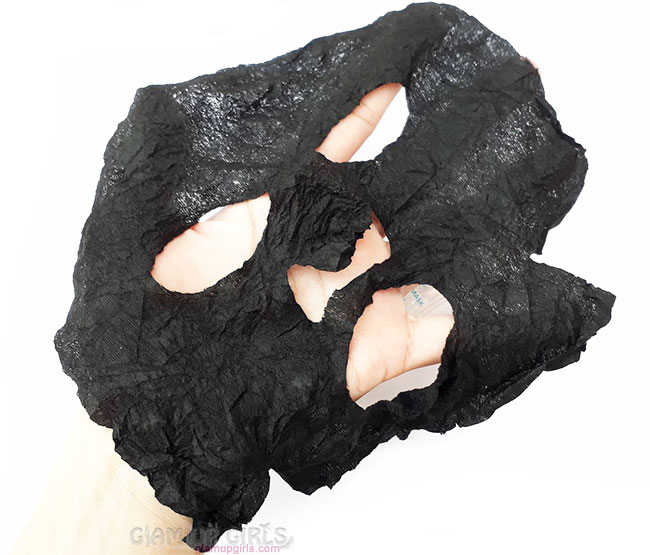 My Thoughts

These compressed masks comes in transparent plastic box containing 50 pieces and one small plastic cup to soak the mask. Each mask is separately packed in transparent plastic packet. I have picked black color but there are white available if you want. Each mask looks like hard tablet before soaked in any liquid. There is no smell to these masks.

You can fill the cup with your DIY blend, toner or serum you want to use as mask. On the other hand put the compressed tablet in the cup and pour the liquid on top. The mask will start rising instantly and will be fully soaked in liquid in blink of eye. Be generous enough with your DIY liquid blend that the mask is soaked enough to stay on your face for 15 minutes but do not pour too much to make it too drenched. The good thing is that the sheet is not easily tearable and you can remove excessive liquid with squeezing the mask a little.

Once the mask stop rising any more, carefully start opening sheet. Once the mask is opened fully, you can see the holes for eyes, nose and mouth to properly place it on face. The size is generous with the measurements of 21 x 19cm. The only problem i found is that the hole for mouth is little wide for my liking. I like to place mask near my mouth so have to pinch the sides to fit properly. The material is thick and doesn't dry too quickly and you get 15 to 20 minutes of this mask on your face but it also depends on what sort of blend you are using.

Overall i really liked these compressed masks. They are perfect for DIY blends, toners and serums. The cotton material is non allergic and we have no issue of any itching or irritation on any skin. I would definitely recommend them if you like using DIY masks.

Beauty Artisan Compressed Facial Mask is priced $6.69 at yesstyle.com/beauty-artisan-compressed-mask
comments powered by

Disqus