Sleek Makeup Highlighting Palette in Cleopatra's Kiss - Review and Swatches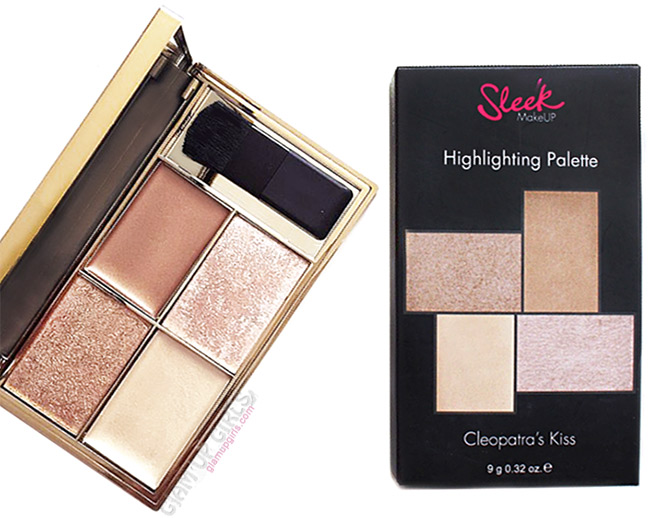 Sleek Makeup have introduced some amazing highlighting palettes and i was looking forward to get one for my self for long. The first two palettes were different and attractive but when third palette called Cleo' kiss came, i knew i had to get it. This palette have more yellow and golden tones then first two. Let me share my thoughts and swatches with you.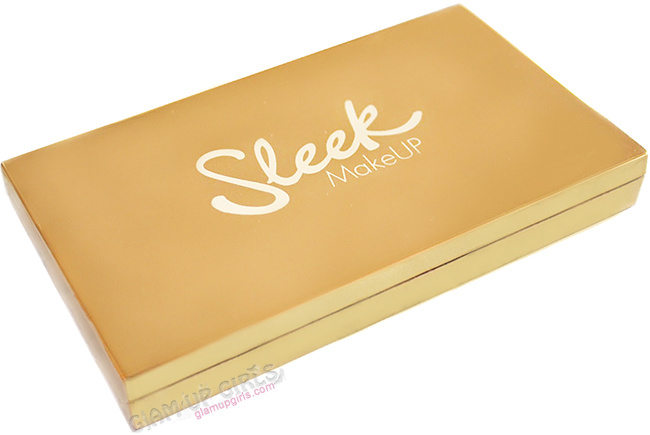 Product description

This versatile palette instantly enhances the complexion with a golden glow, the intense metallic finishes create a gorgeous luminous sheen on the skin.

This versatile face and body highlighting palette suits all skin tones
Includes two baked powders and two luxurious cream formula
How to use
Blend using a brush or fingertips to the inner corners of the eyes, across the browbone and along the tops of cheekbones.
Use a large powder brush to apply to shoulders, down the center of the arms and across the décolletage for added radiance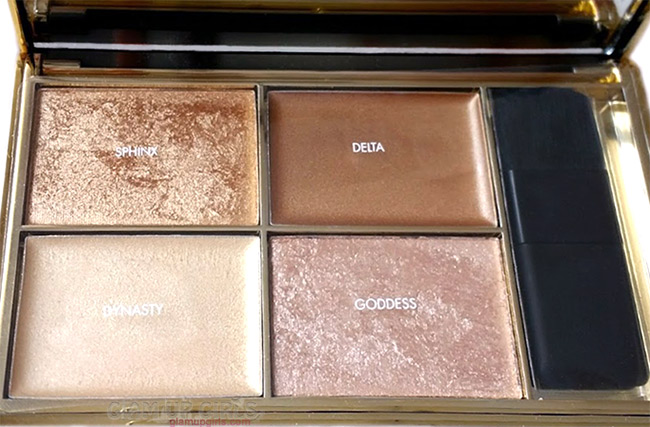 Sleek Makeup Highlighting Palette in Cleopatra's Kiss
Sleek Makeup Highlighting Palette in Cleopatra's Kiss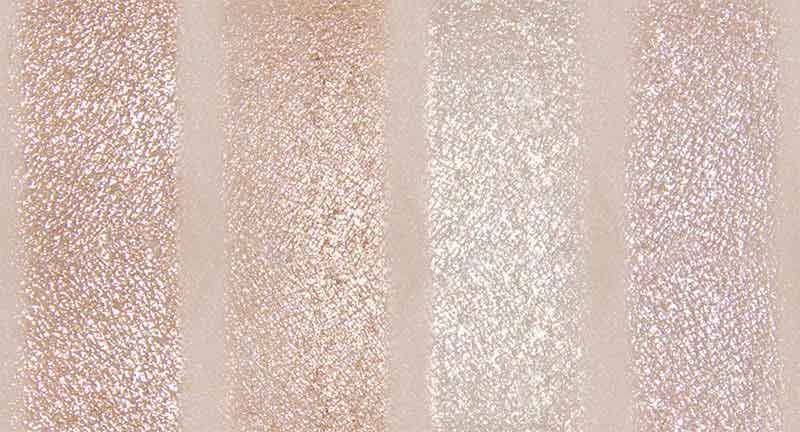 Swatches L to R: Sphinx, Delta, Dynasty, Goddess

My Thoughts
This palette comes in beautiful golden packaging with black cardboard outer box. The palette have large mirror and a brush for highlighter application. As usual the brush is not very good like other Sleek palettes but you can make it work for touch ups. It contains four highlighting shades where two have baked powder formula and two have cream formula. All shades are different and perfect for all skin tone specially Asian skin tones.

Sphinx is first shade from top row and it has baked powder formula. This shade is a lovely medium bronze gold shade with red hues and good pigmentation.

Delta is second shade on top row and have cream formula. This shades is also medium bronze gold but with more gold hues and good pigmentation..

Dynasty is first shade on second row and have cream formula. It is light yellow gold shimmery shade with good pigmentation.

Goddess is second shade on second row and have baked powder formula. It is lovely light champagne pink shimmery shade with good pigmentation.

Even though this palette is perfect for highlighting and strobing, you can also use it for eye makeup. They can be a good cream or powder eyeshadow to pat on lid. On face, i suggest to never use cream formula after applying powder which can make blending very difficult. You can apply them with fingers or brush as you like but i prefer using my Sigma F35 Tapered highlighter brush which is perfect for both powder and cream texture. The lasting power is good as well and last almost whole day. The shades are not very glittery but still gives a perfect glow, both as subtle and when built further.

The overall pigmentation is good but not very intense. It is however a good thing for me as you will not apply too much instantly and can build further as you like. I love the delta and dynasty as shades more then other two as they compliment my skin for regular use but for more glamorous touch sphinx and goddess are lovely shades. As application powder formula are more easy and quick to apply while with cream texture you need to blend them more carefully.

In Favor

Beautiful packaging
Lovely 4 different shades
Will suit almost all skin tones
Have good pigmentation
Two different formula
Easy to blend
Not in Favor
Pigmentation is not very intense but is build able
My Rating

4.5/5


Sleek Makeup Highlighting Palette are priced €12.49
comments powered by

Disqus