Since i have got my hands on Makeup Revolution products, i have been using it continuously and day by day i am loving them more. I wonder why it took me so much time to try these super budget friendly makeup. In my haul i bought 4 Ultra Velour Lip Creams and using it quite often. I can not wait to say that i am totally loving them. Do you want to know why? then keep reading.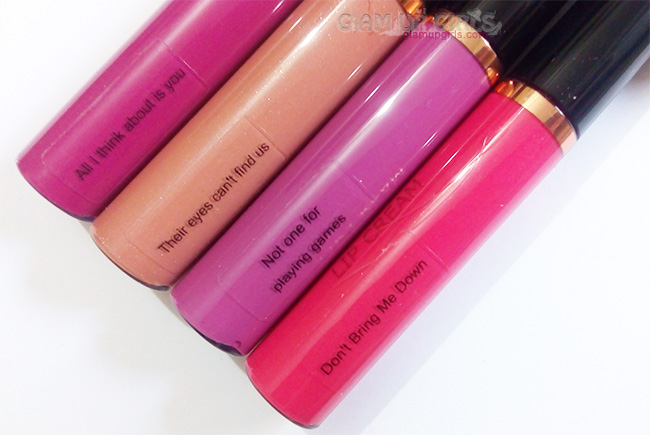 Makeup Revolution Ultra Velour Lip Cream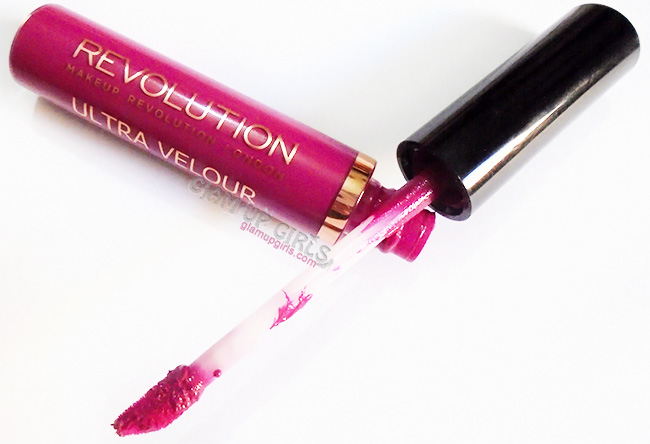 Ultra Velour Lip Cream-All I think about is you
It is medium plum shade with slight blue under tones. It is most pigmented shade and is fully opaque on one application. It does take time to dry before turning into semi matte finish. It lasts 4 to 5 hours without eating or drinking. While fading it doesn't feather or flake but fade equally leaving a light stain behind.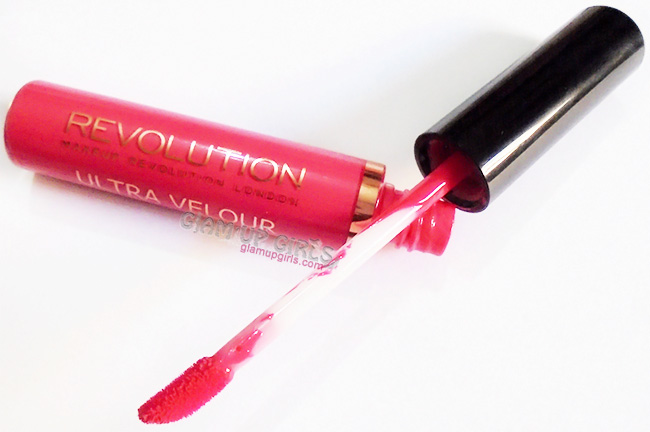 Ultra Velour Lip Cream-Don't bring me down
It is a bright coral pink shade which screams spring/summer. It is also very pigmented and is opaque on one application. The lasting power of this shades is also 4 to 5 hours without eating or drinking. It doesn't feather and fades equally. In most brands i have seen such shades do not provide even application in matte lip products but it is not a case here. It spreads smoothly and give an even application.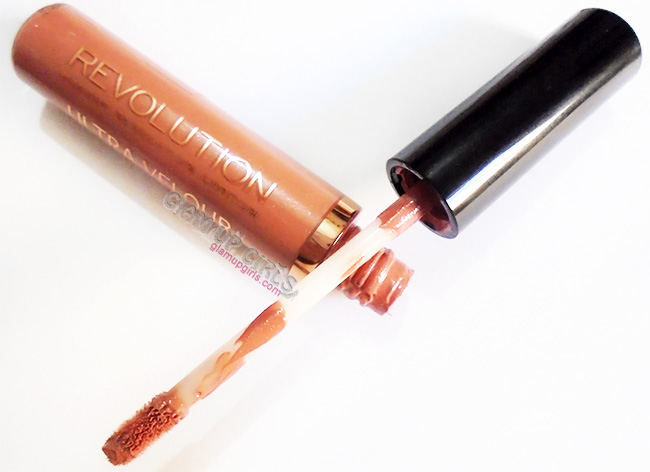 Ultra Velour Lip Cream-Their eyes can't find us
Yet another neutral shade in my collection. It is light brown shade with hint of shimmer which is not much visible after application. Unfortunately this shade is not very opaque and give sheer application. You can build this shade to be medium opaque once the first layer is dry and set to avoid streaky lines. The lasting power is 2 to 3 hours with out eating or drinking. It has little shimmer to it which is not too visible after application.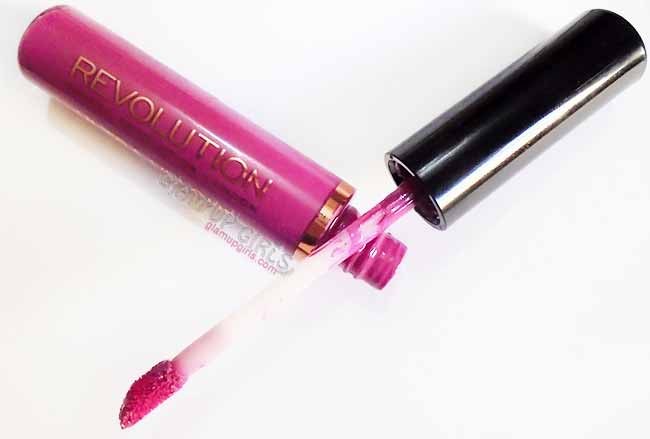 Ultra Velour Lip Cream-Not one for playing games
A medium violet shade and the most favorite shade of mine. I bet if you are bit skeptical about wearing purple toned shades then try this one and you will love it. It has good pigmentation and is build able to be more opaque. It stays on lips without eating or drinking for 4 to 5 hours. It fades evenly and leaves a stain behind which is beautiful as well.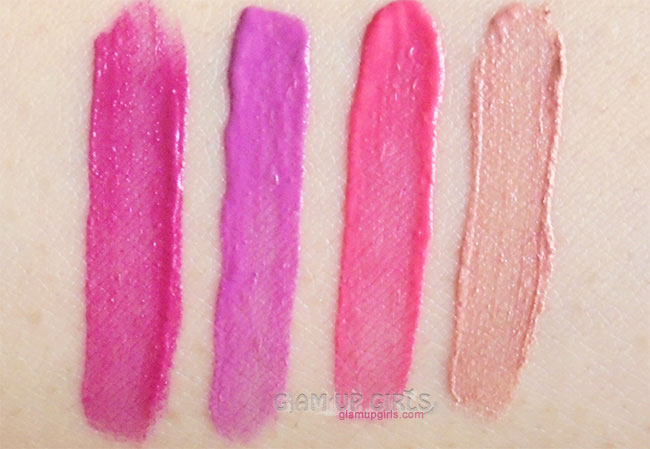 All I think about is you, Not one for playing games, Don't bring me down, Their eyes can't find us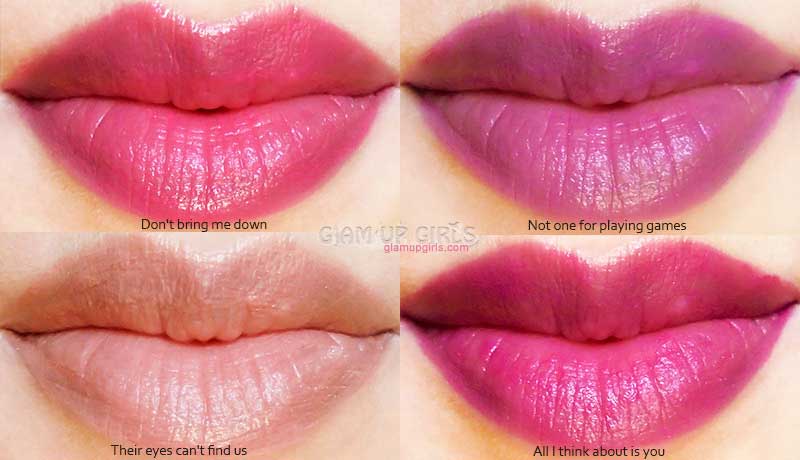 My Thoughts
These lip creams comes in glass tube with black cap. The applicator is common doe foot which is easy to handle and control the application. All of the creams have similar texture which is some thing really amazing. It has super light weight and extremely comfortable formula. It is not sticky like any lip gloss and not heavy like any lipstick but it has kind of mousse texture which feels velvety on lips. These creams have very noticeable sweet caramel smell which is common in almost every other lip products from drug store brand to high end brand.
The pigmentation depends on shade. The light shades needs more applications and dark shades can be opaque on one to two swipes. You might see streaky lines after application because of creamy formula but just pressing your lips you can easily even them out. It will not give you matte finish at once after application but instead it takes time to dry and settle down. Once it dries it does set into semi matte finish while you can enjoy a satiny feel.
I wouldn't say that they are very long lasting but without eating or drinking they last more then 4 hours. On Eid-ul-Azha i wore my favorite No one playing games and it does last for me more then 5 hours in which i took nap as well :) It doesn't make my lips dry and fades evenly without feathering or flaking and does leave a light stain behind which is not bad as well. The good thing about them that they doesn't transfers once they are dry and set.
Overall I am in love with these lip creams for their super comfortable formula, I wish i had bought them in more shades.
In Favor
Light weight
Super comfortable formula
Sets into semi matte finish
Good color payoff
Doesn't dry lips
Doesn't transfer once dried and set
Lasts for 3 to 4 hours
Not in favor
Light shades needs more applications to be opaque
You like intense color payoff
My Rating

4/5
Makeup Revolution Ultra Velour Lip Cream is Priced
£3
each