Long lasting matte lipsticks and lip gloss have become very popular in last few years and as much as i love trying new trends, comfortable glossy lip gloss and lipsticks are often my first pick. These products add dimension to your lips and in less makeup you look pretty good and fresh where matte lipsticks more then often give you flat look. I had picked Milani Power Lip Lasting and Moisturizing Gloss Stain in Pink lemonade few months ago and after learning of few tricks to apply it properly i am loving it.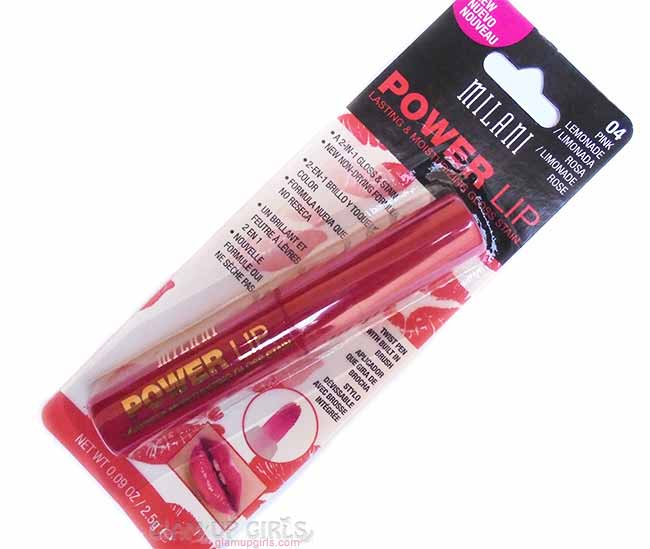 Product description
This gloss stain provides shine and long wearing stain which applies smoothly and feels comfortable.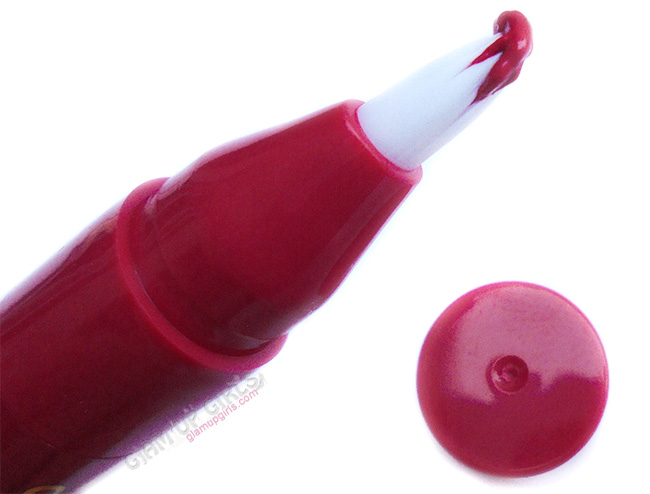 Milani Power Lip Lasting and Moisturizing Gloss Stain in Pink Lemonade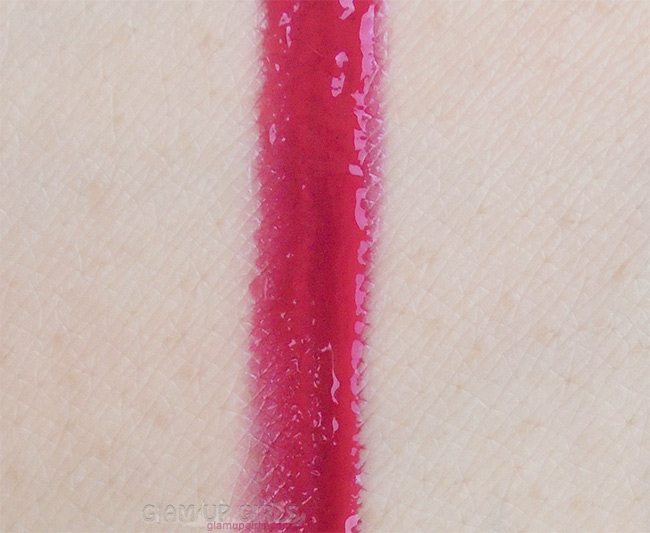 Milani Power Lip Lasting and Moisturizing Gloss Stain in Pink Lemonade Swatch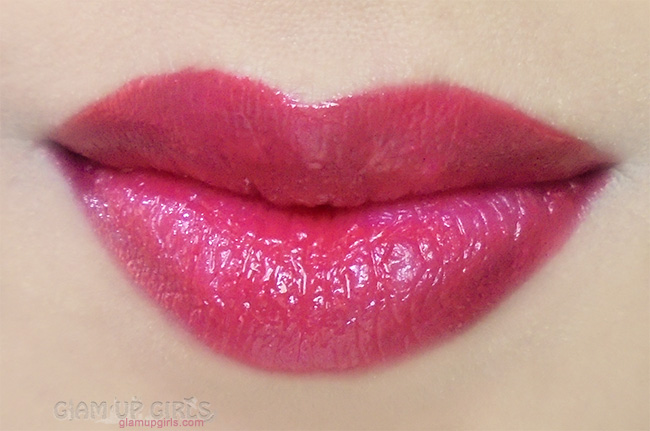 My Thoughts
This product is sort of hybrid combination of gloss and stain which comes in twist up tube with brush applicator. The packaging is little tricky and you will need little time to get hang of it. At first you need little more twisting to dispense out the product but after that just be careful and twist little at a time. I have noticed that once the product is coated on whole brush you can use it for two to three times without twisting the bottom.
The formula is thick creamy which applies smoothly and have intense pigmentation. You can apply the product with brush on lips or like me just put it in few place on lips and spread with another lip brush or fingers. It gives the glossy shine with fully opaque color just with one swipe which seems like liquid lipstick. It is not sticky or drying on lips and feels comfortable on lips without settling in the lines of lips.
The color Pink Lemonade is a bright pink shade which will suit all skin colors. It stays for 4 to 5 hours on lips and with time the stain looks darker then original shade. After the glossiness fades the stain remain for few more hours. The stain fades completely and you do not need any scrubbing or tough remover to get rid of remaining color. It is not very hydrating but if you have dry lips it doesn't enhance the dry lines and you can wear it without any balm underneath. It doesn't flake and fades evenly ate the end of the day.
Overall this is great product with its intense pigmentation, glossy finish and stain. The wear time is very good compared to ordinary lip gloss. It makes lips look plumper and keep them hydrating for few hours.
Milani Power Lip Lasting and Moisturizing Gloss Stain $5.99