With so many international brands coming up with amazing products and getting raved on social media, every one want to try these brands from all around the world. However not every brand or company ship their products worldwide. To cope up this issue some companies have came forward with the idea of package forwarding. My Mall Box is one of such company where you can get your hand on U.S brands easily. I got contacted by company and offered to try their services and today i am going to share my experience with them.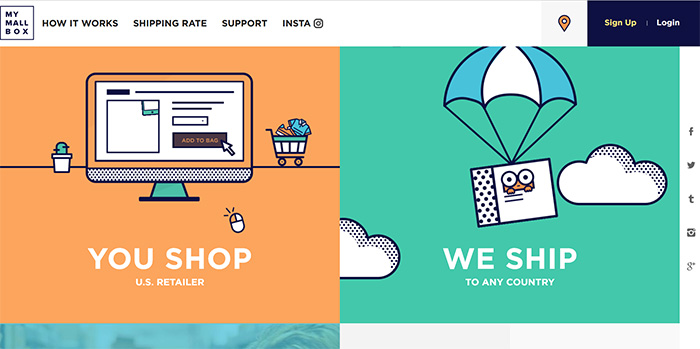 To get started first you have to sign up to create your account. Then they will create a US Postal address for you which you will use when ever you shop on US based web stores. The stores will send your packages on that US address, MMB will receive them on your behalf and send you on your request at any where in the world. They can keep your packages up to 90 days with them which is amazing specially in festive seasons where you get amazing deals on brands for few weeks. You simply shop different products and store them at your US address, once you are done with the shopping, request MMB to send your package to you.
You can also ask them to shop on your behalf. When you have created your account you will get the options of shop for you where you can send the links and basic instructions to MMB and they will buy the items for you. You can ask them to repackage all items for you which will minimize the size of your package and further minimizing shipping cost. They use DHL and USPS as delivering methods which are highly reliable and ship packages quickly. The cost of shipping depend on your package weight and you can calculate the amount on their website.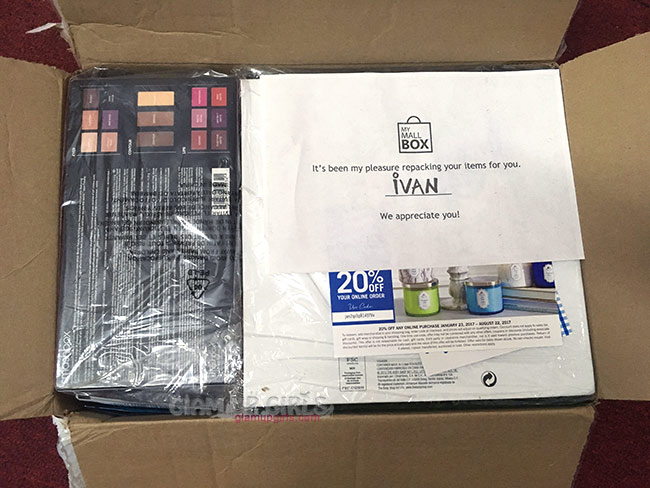 My Experience
As i was new to such services so had to ask a lot of question form their customer support which they provided efficiently and guided me for better understand and usage. I opted their services of shop for me. The main store got my attention which don't ship to Pakistan were Amazon, Sephora and Bath and Body so i ask them to buy few products from these stores. Once i sent them links of products i want, they made order in 24 hours and all the products were sent on my US address in few days.
After receiving all products i asked them to repack them which can take them 24 hours. Once all the item are repacked you can choose a shipping method and pay with PayPal. The shipping cost depends on how heavy your package is, like mine included the heavy The Body Shop box. After checking out the package will reach you with in week. Mine reached me on 5th day after shipping through DHL which was amazing.
Overall MMB services are great for the times when you want to buy a lot of products during sale and discounts. This way you will save a huge amount and you can get your hands on products not easily available to you. The shipping cost can be from $30 to onwards depending on your package and if your package is heavy and have lot of products you might have to custom duty but the good thing is DHL or USPS handle them and all you have to is pay on the arrival of package with out going to clear customs your self.
Are you intrigued to try My Mall Box? then visit them and get to know them better by exploring their website.