Today i am going to share four individual pressed powder eye shadows from ColourPop which i have snagged during their holiday 50% sale. I have shared their
pressed powder palette called My little pony
before and really liked their formula which prompt me to think about creating my own palette. Currently i picked their 3 duochrome and one satin finish shadows called Glass Bull, Two Piece, Tea Garden, Now and Zen. Let me show you their swatches and how did they performed.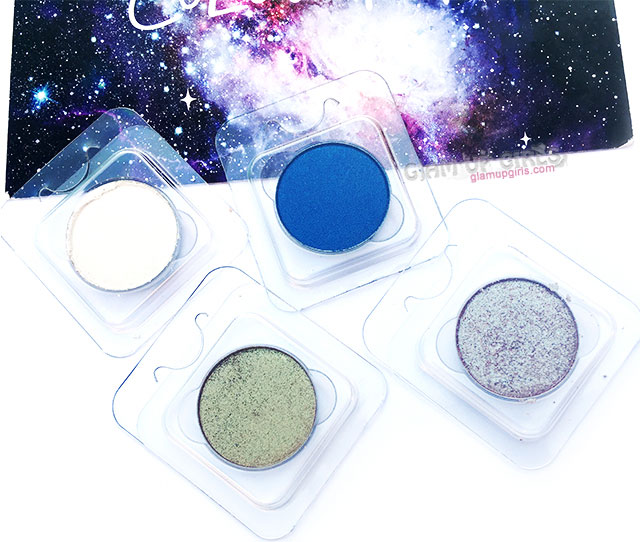 Product description
Brand describes their pressed powder shadow s are highly pigmented which applies evenly and feels ultra-velvety and silky.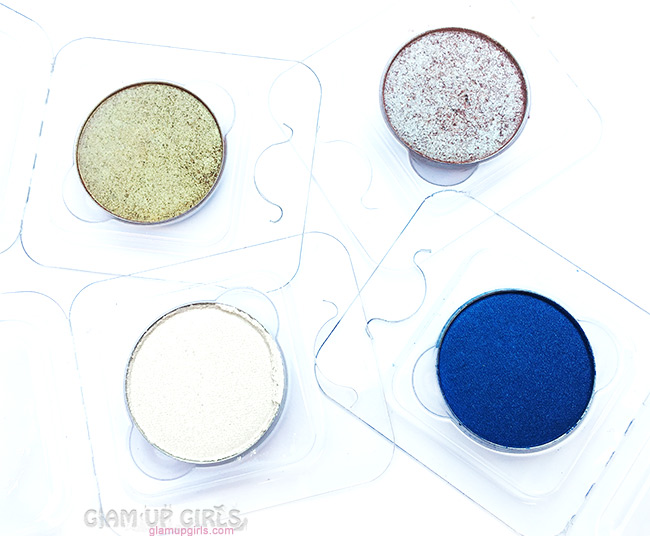 ColourPop Pressed Powder Shadows in Glass Bull, Two Piece, Tea Garden, Now and Zen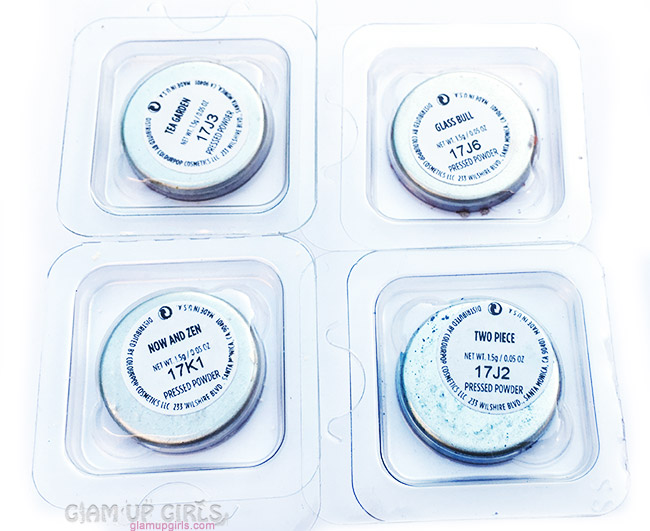 ColourPop Pressed Powder Shadows in Glass Bull, Two Piece, Tea Garden, Now and Zen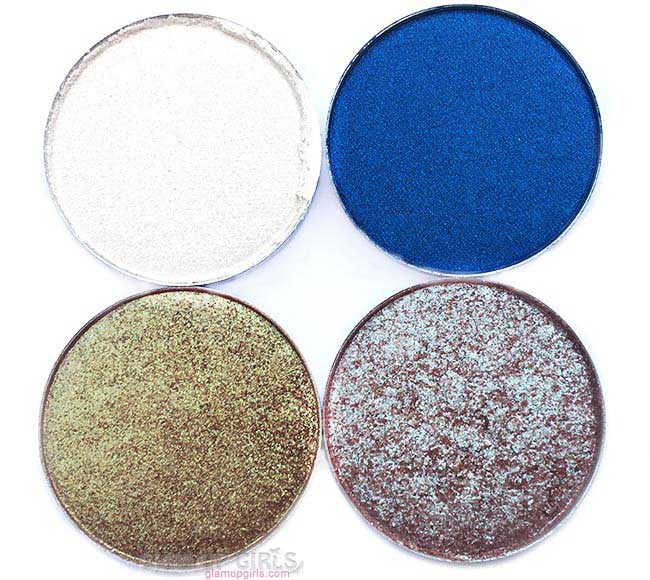 ColourPop Pressed Powder Shadows in Now and Zen, Two Piece, Tea Garden, Glass Bull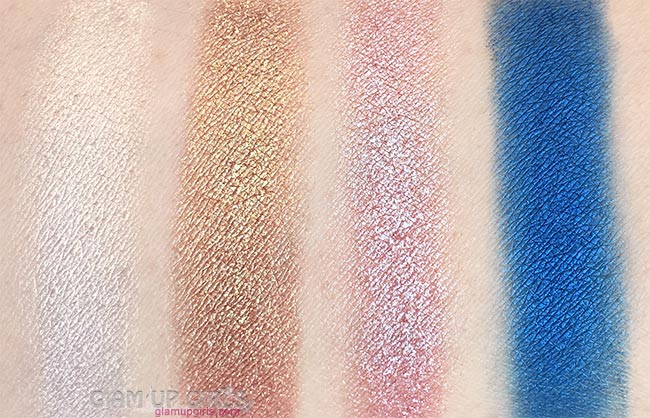 My Thoughts
These individual pans come in transparent plastic compact packaging and placed in cardboard outer packaging. This packaging protects pans from breaking and they reached me safe and sound. The texture of all shadows is soft and have intense pigmentation. Non of them have fall out and their application and blending is quite good.
Now and Zen is described as pale yellow gold and it is stunning white and gold shimmery duochrome. It is highly pigmented and applies beautifully. After blending it enhances its gold hues along with white color. It is perfect shade to top on eye lids for cut crease, halo eye look or can be applied on inner corners of eyes.
Tea Garden is described as duochrome red with a green gold flip. It is really a lovely duochrome shade with red base and olive green flip. It is also very soft textured and have intense pigmentation. It can be blended into shade of red and green hues or just pat it heavily on lid for more green eye look.
Glass Bull is described as duochrome lavender icy-blue. It is a metallic shade with brown-plum base and have grayish teal flip color. It also have very nice texture and good pigmentation. It blends easily but to get intense look on lid, i prefer it with wet brush which not only increase its pigmentation but also enhance its teal-grayish color.
Two Piece is described as satin rich navy. It is a cool tone medium dark blue color with satin finish. The texture of this shade is good and have very intense pigmentation. It blends beautifully and is perfect for blue smokey eyes or as crease shade specially for halo eyes look.
Overall i loved all four shades as they have good quality, intense pigmentation and soft texture. If you need specific colors apart from the palettes you have, then ColouPop have great collection in single pans.
ColourPop Pressed Powder Shadows are priced $5 each