Cleansing oil or balm cleansers are first step in your double cleansing method which is best way to get rid of your high coverage makeup. These cleansers help you get rid of all the products efficiently without drying or effecting your skin. The oils melt into the skin and then you can wipe all the grim easily with makeup removing towel. This method is introduced by Korean beauty experts and have become quite popular because of its effectiveness. In almost all Koran brands you can find oil cleansers and balms and today i am going to share my thoughts about Heimish All Clean Balm Cleanser so lets get into the details.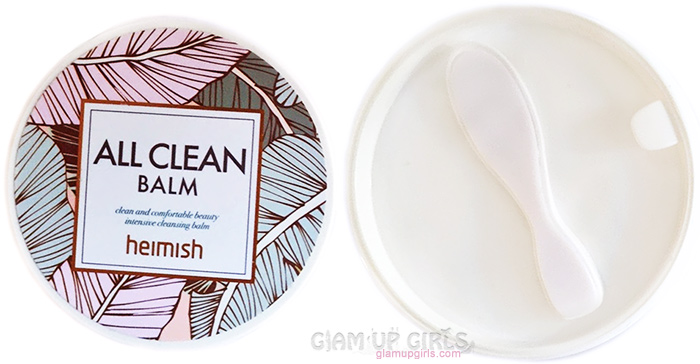 Heimish All Clean Balm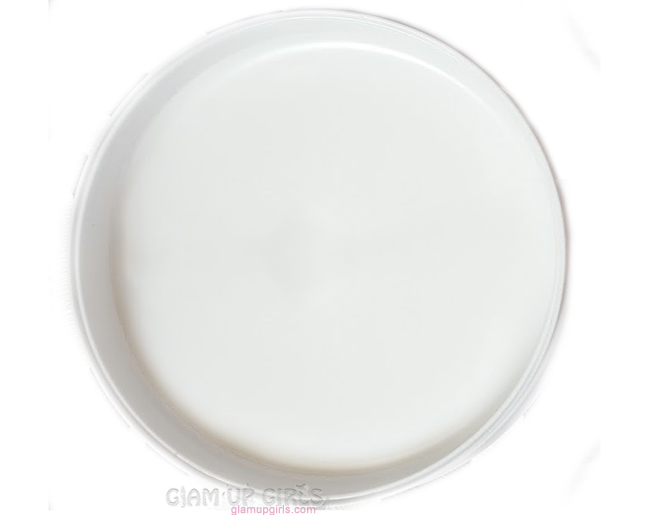 Heimish All Clean Balm Cleanser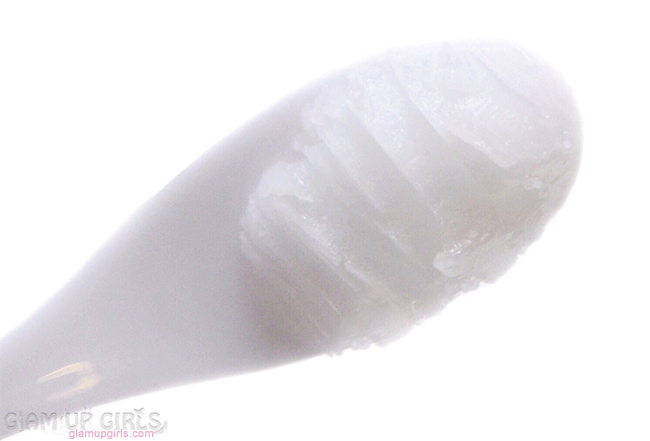 My Thoughts
First of all the packaging looks very attractive with leaf pattern on the cap of tub and box. The white plastic container is sturdy and travel friendly. It comes with protection lid with attached spatula to dispense out the product. The texture of balm is very thick like Vaseline and once it makes the contact with skin it instantly melts into oil. The scent of the product is light herbal as there is no added fragrance and have natural ingredients.
Once applied on the face it doesn't become sticky like Vaseline (which i know you would be considering as alternative but that's bad idea because of all mineral oil) but turns into light weight oil and quickly remove the makeup with gentle massage. It is amazing how quickly it not only removed regular makeup but also water proof. You can safely use it for eye makeup and it will not irritate your eyes. With a gentle rubbing you will get rid if any mascara. As this balm have all natural ingredients unlike Banila co zero it clean which have added fragrance and mineral oil which are not suitable for skin in long term, this balm is suitable to sensitive skin and while you are not rubbing it vigorously you will not be left red or irritating skin.
This balm leaves the skin super soft and doesn't make it dry or oily hence can be used for all skin types. The natural ingredients leave your skin clean and glowing. My favorite way to use it is in double cleansing where you will first remove the makeup with this balm then wipe it clean with
makeup eraser towel
and follow it up with
foam cleanser
.
In Favor
Beautiful packaging with added spatula
Thick consistency is easy to use
Non sticky formula
Turns into light weight oil
Quickly remove all makeup including waterproof
Doesn't make skin dry or oily
For all skin types including sensitive
Leaves the skin clean, smooth and glowing
Not in favor
You don't like herbal scent
You think it is pricey
My Rating

4.5/5
Heimish All Clean Balm Cleanser
is priced $14