Today i am going to share my thoughts on e.l.f. Cream Blush Palette. This palette comes in two shades called Soft and bold. I have picked the soft one as it contains light to medium pink and neutral shades. The bold palette have dark bold shades which you can pick if you like bold berry shades or have dark skin tone. Cream blushes are ideal for more natural look, if you learn to apply them correctly. They can give you natural flush and glowy touch and doesn't look dry on skin. Let me tell you how good i found this palette.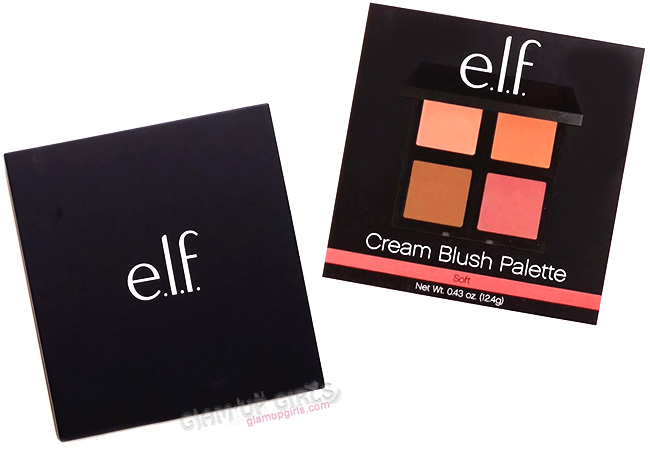 Product description
This cream blush palette have buildable creamy formula which is easy to blend and gives you flushed glow.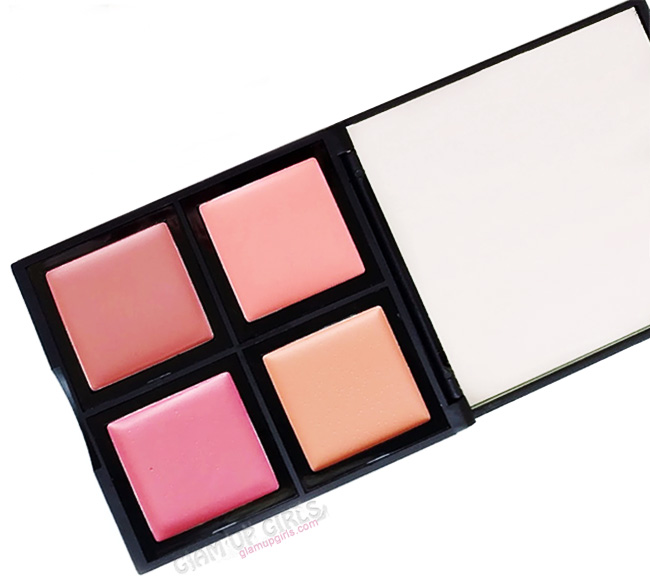 e.l.f. Cream Blush Palette in Soft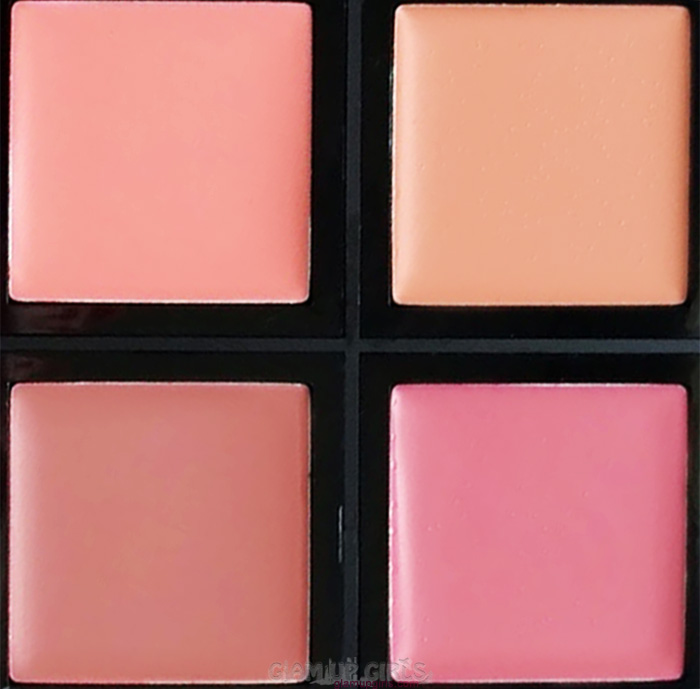 e.l.f. Cream Blush Palette in Soft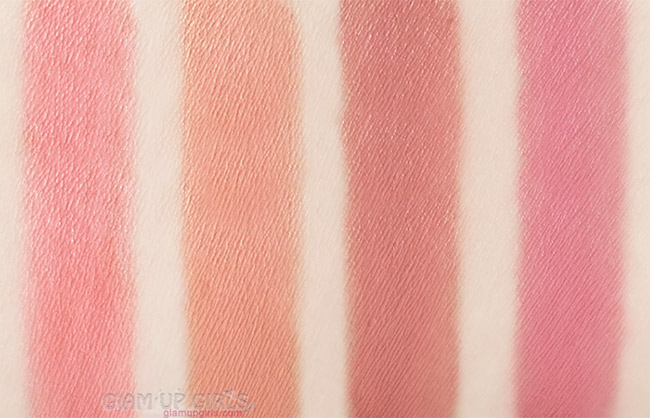 My Thoughts
This palette have sturdy black packaging which is compact and have large handy mirror inside. The palette contains four pans of different shades. These pans can be removed and if you own other e.l.f. blush palettes, you can mix and match these pans. The pans have good amount of product which will last for quite long.
The range of shades in this palette consist of light to medium colors which makes it generally better pick then the dark version of this palette for me because i do not like to wear very dark blushers. The first shade, a top left one is lovely light coral pink shade. The second, top right shade is light peachy brown shade. The third shade, bottom left is a medium dusky pink shade while the last one, bottom right shade is medium rosy pink shade.
The texture of these blushers is creamy soft and not very thick. I had tried some creamy blushers before but i didn't like their thick creamy texture but this palette is really good. The shades are very easy to spread and blend without any feeling sticky. They are not oily and sets as satin like finish. I apply it after foundation with fingers and dot them on apple cheeks. You can either use brush or blender to blend but i prefer using fingers for slight blending. After blending with brush or sponge, the coverage will become sheer which you can build further easily. It will dry over time and the will last about 4 to 5 hours. You can turn it into powder finish as well by topping it with powder.
Overall i really loved this palette. If you are looking for good budget friendly cream blushes, then you must pick it. It contains beautiful shades which have soft creamy texture, good pigmentation and have good lasting powder.
In Favor
Have sturdy packaging
Beautiful light to medium shades
Soft creamy texture
Blends easily
Doesn't feel greasy
Have good pigmentation
Lasts for 4 to 5 hours
Affordable
Not in Favor
My Rating

5/5
e.l.f. Cream Blush Palette in Soft is priced $6