Lolane is a Thailand brand which is famous for hair products. Having straight hairs i have been looking for some product which can style hairs with less chemicals but provide healthy shine to my bleached and dyed hairs. I spotted Lolane brand and have picked few products which i have been trying for some time. Today i am going to share my thoughts on their Freestyle Water Gel with Pro Vitamin B5. Lets see how it turned out.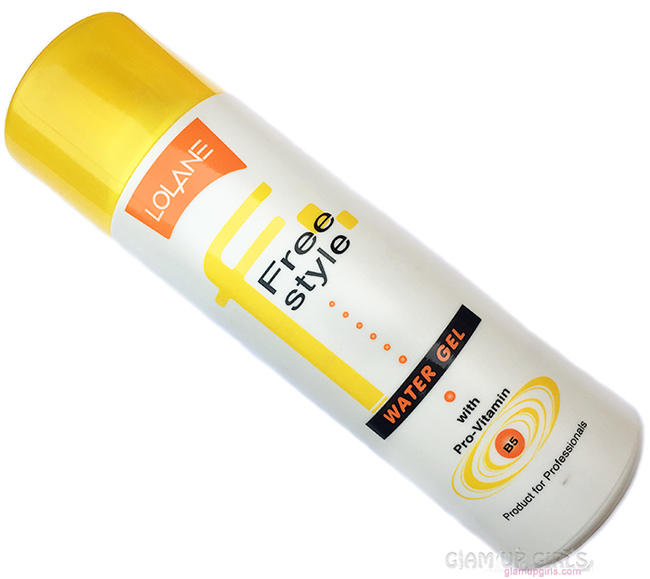 Product description
This water gel is described to provide medium hold and setting curl with its non sticky formula.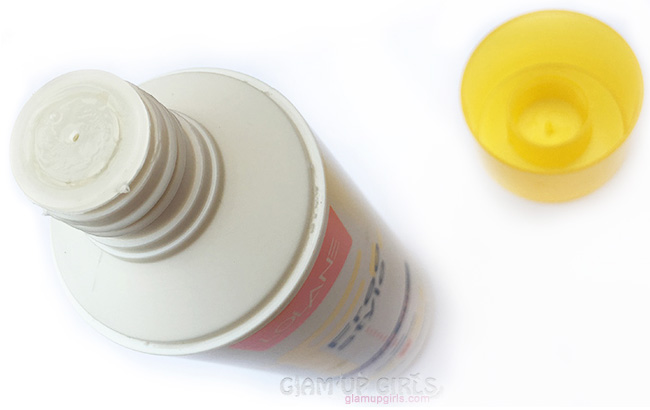 Lolane Freestyle Water Gel with Pro Vitamin B5 for Hairs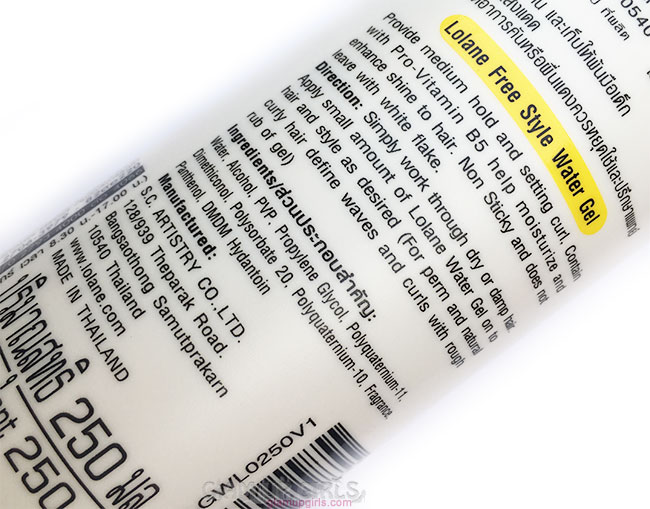 My Thoughts
This gel comes in long white bottle and yellow screw cap. The packaging is convenient and is very travel friendly. The texture of this gel is thinner which is easy to apply on hairs. This product smells wonderful which is not very strong and fades after some time. It can be applied on both damp or dry hairs.
The best thing about this gel is that it doesn't make hairs stiff and provide extra shine which is similar to
hair serums
. It is very light weight and doesn't weight like the usual gels or
hair spray
. Being watery formula the application is quite easy as well. I pour a little amount on palm and work through strands with fingers. If you are applying on damp hairs make sure to squeeze water properly so that gel works better. After applying the gel you can curl your hairs with iron curler,
hair straightner
or other rollers. It is perfect for beach waves and this is my most favorite style. Curl the strands around fingers and leave them for few seconds and you will get a lovely natural wavy hairs.
Now the bad thing is that it doesn't make your hair style last long. May be it is due to our naturally straight hairs that after 2 to 3 hours they start becoming straight again but the good news is it leaves them shiny and healthy looking. I suppose it will also be perfect for those who have natural wavy hairs. With this gel they can add shine and define their natural waves to beautiful curls.
Overall i am not disappointed with this gel. It leaves hair shiny, lovely smelling and help with natural curls. If only it could hold them for more then four to five hours i would have loved it but i suppose for price this can be expected
Lolane Freestyle Water Gel with Pro Vitamin B5 is priced PKR280 at
Daraz.pk