Beautiful long healthy lashes and well groomed eyebrows are every girls dream. If one is not born with these features they can always cover these flaws with make up and fake lashes temporarily but to make these changes permanent either you can go under the needle or use formulated serums to get that perfect eye brows and lush lashes. I think the second option is far better and today i am going to share my opinion about LiLash Eyelash Serum and LiBrow Eyebrow Serum which i received some weeks ago and using it since then.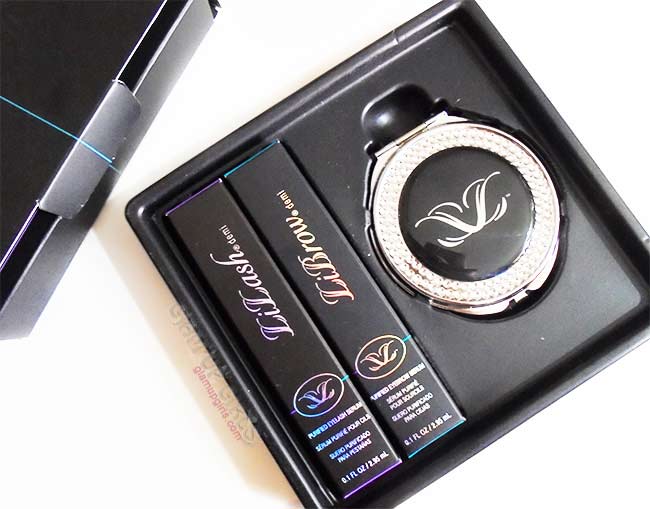 LiLash Eyelash Serum and LiBrow Eyebrow Serum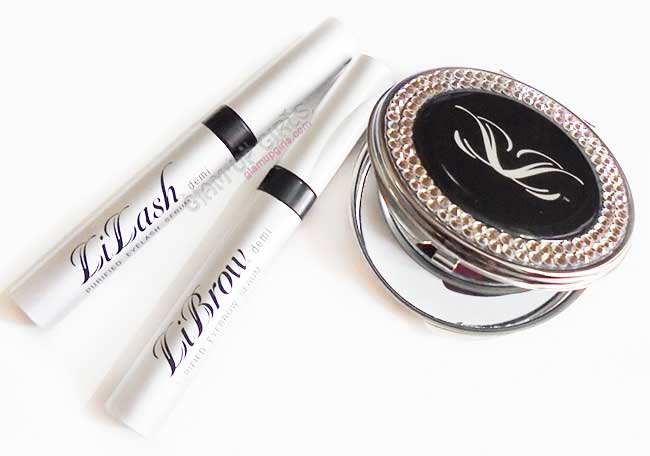 LiLash Eyelash Serum and LiBrow Eyebrow Serum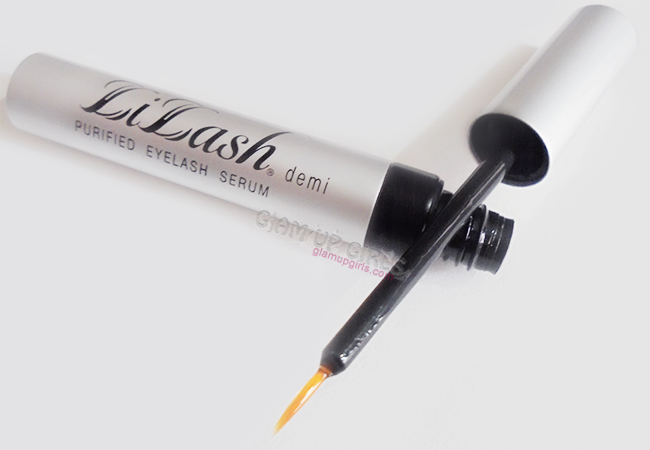 LiLash Eyelash Serum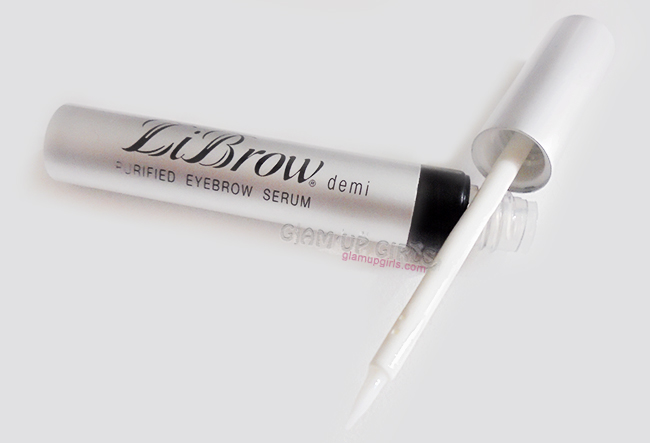 LiLash LiBrow Eyebrow Serum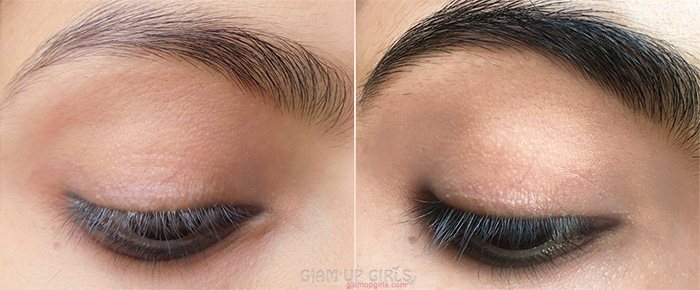 At left before and at right after using LiLash Eyelash Serum and LiBrow Eyebrow Serum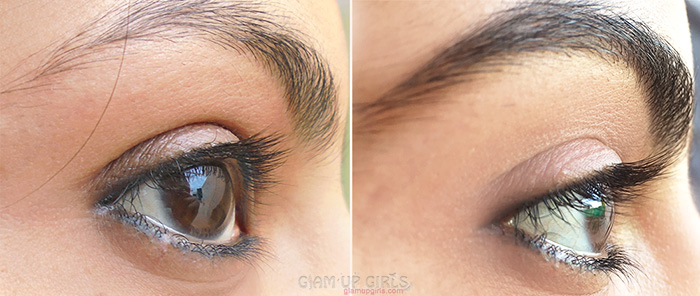 My Thoughts
The package sent to me was beautiful packed with lash serum, eye brow serum and one small double side round mirror which is really adorable and perfect for my bag to carry around. The serums come in silver metallic tubes with straight brush wands. The brush applicator is stiff for both products like any eye liner brush which is easy to apply the product carefully above the lash line. The brow serum applicator is bit thick then lash serum. Both have noticeable medicated kind of smell which fades quickly after application.
I started using both serums and made sure to apply them regularly. At first i used them two times a day, in morning and at night. After two weeks i noticed the lash serum might not be enough for three months which was required for good results so started to use them only at night. Unfortunately the lash serum couldn't survive more then a month and finished while i still have brow serum left after using more then 2 months, even though the quantity for both products was same but i couldn't figure why it finished so quickly.
Now coming towards the performance, i started to notice the results after 2 week in my eye brows which were light and bit scattered but the lash serum performance was very noticeable quickly. After few days i felt my lashes have become bit long and darken which was amazing but because of unfortunate reason i couldn't use it any more which was disappointing. However the brow serum was remarkable as well. As you can see in above pictures my eye brows have turned out pretty dark and groomed. The process was slow but after 4 weeks of usage every body wowed by the result and keep noticing and asking about the amazing change in my look. The eye brow hairs become dark, thick and bit long covering the whole area where i was using the serum on.
Overall i am totally amazed by the results of these serums. They really work and the results are visible in 4 weeks of usage. I would highly recommend every one to use these serums if they have thin sparse lashes or eyebrows and want some thing which really work. I wish i could use the lash serum more and see how amazing they could turn out.
Above results are after using LiLash Eyelash Serum for
3 weeks
and LiBrow Eyebrow Serum for
8 weeks
.
My Rating

5/5
LiLash serum demi is priced $79 (2.0ml) and original is priced $139 (4.0ml)
LiBrow serum demi is priced $79 (3.0ml) and original is priced $139 (6.0ml)