Cleansing milk are one of the most reliable product when it comes to deep cleaning especially for dry skin. There are a lot of cleansing milk available in market but Pond's White Beauty and Nivea are ones which are most talked and used by almost all skin. I have tried some others in past but none of them was satisfying. Today i am going to review and compare these both so you can get the idea which one is the best one.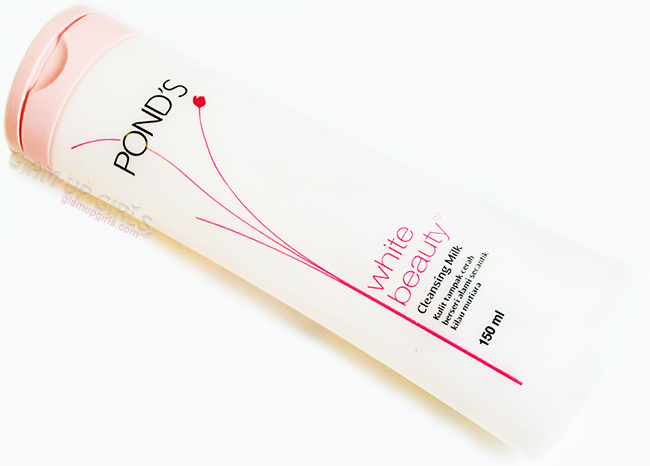 Product description
This product is described to give you glowing skin while reducing dullness and wiping away dead skin cells.
My Thoughts
Pond's white beauty cleansing milk comes in long shaped white plastic bottle with flip pink cap containing 150ml of product. The cleansing milk has white color and thick consistency. The smell of this product is mild and not over bothering.
If you clean your face with other makeup remover and then use cleansing milk for deep cleansing then this one can be really good but on the other hand if you want to go straight and remove all your makeup with this one, you might have hard time removing eyeliners and mascaras. To remove them you have to put more effort and pour more product to cleanse them off. It doesn't irritate on skin or sting the eyes and feels comfortable on skin. If you have oily or combination skin your skin might feel little oily after you remove it with cotton pad. To combat this issue you can use their face astringent to tone and remove excessive oil from skin.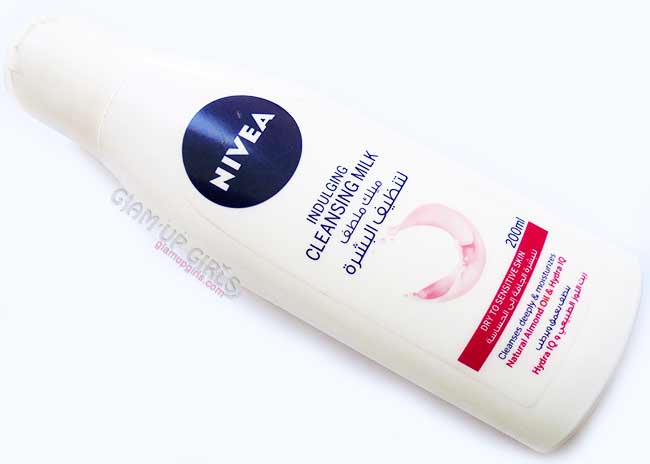 Product description
This cleansing milk is described to cleanse dry and sensitive skin gently yet effectively.
My Thoughts
The good thing about Nivea Visage cleansing milk is it comes in 3 variants. One for oily and combination skin called refreshing, one for dry to sensitive skin called Indulgence and one for mature skin. I having dry skin, picked indulgence one which my other sisters with combination skin can also use. The consistency of this product is bit thin and the smell is bit more then Pond's one which is not bad if you are used to Nivea products.
Comparing to Pond's it removes all the makeup very efficiently including eyeliners and mascara with out putting too much effort. At the same time it is so gentle and soothing that some times when my skin becomes dry and dull because of dry weather i apply this cleansing milk and it removes the dullness from skin leaving it smooth and healthy. The fact that it is for dry and sensitive skin it doesn't irritate on skin or sting the eyes and can remove the eye makeup easily. It is not very oily to make you wash your face afterwards so you can skip it if you want.
How to use cleansing milk
Apply some amount of cleansing milk on your face and neck and message upwards and out wards for few minutes. Now with cotton pad or tissue remove it from skin thoroughly. Remove matte liquid lipsticks with oil based remover before as it would be too hard to remove them with any cleansing milk. If you feel greasiness on your skin, apply toner or astringent afterwards.
Overall Nivea Visage Cleansing milk is winner in my opinion for having different type of cleansers for different skin while Pond's have only one to offer for all skin. On the other hand Pond's one is very budget friendly costing around
PKR250
comparing to Nivea which costs around
PKR450
to
PKR550
and if you do not want to remove thick makeup like eye liner or mascara, it can work for you better. Only you have to wash your face after Pond's Cleansing milk as it leaves oily residues on skin.