The summers call for often visits to beach to enjoy with your family or friends. If you find one perfect weekend for visiting beach, don't miss it and pack your things ASAP and drive to the nearest beach for spending the day. You would obviously pack your lunch snacks and other gaming equipment. The
beach day with kids
will need extra preparations for safety and entertainment.
However today we are talking about all things a women need for herself to look stylish, comfortable, protect your skin from sun rays and the makeup which can last longer for perfect beach day.
So let me tell you about my favorite products which i would love to have for the perfect day out at beach.
Beach Please' Oversize Canvas Tote Bag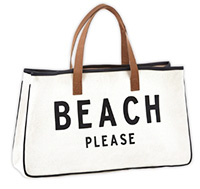 The first thing you need with you on beach is a stylish canvas bag which also is easy to carry and
have enough space to carry your essentials. This off white oversized tote bag is perfect for this requirement. It looks trendy, have lots of space and is really easy to carry.
Brixton Joanna Straw Hat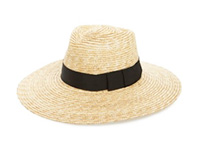 Beach visit is incomplete without a straw hat and if you don't have one already, it is time to invest in one. Straw hats not only give you the edge in fashion and style but also is an important products to protect your face from direct sunlight and harsh waves which can leave your hair and skin dry and give you undesired sun tan. This brixton straw hat can give you wide shade giving you comfort to walk on beach without worrying.
Vintage Retro Cat Eye Sunglasses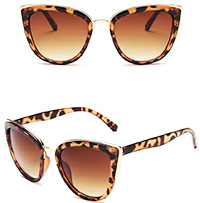 For beach the one more important thing you need is sunglasses and that too should be wide to protect your eyes from sun. Don't go for metal frame as they can get heated and will not be suitable. The cat eye style is very much in trend nowadays and i love these leopard design cat eye glasses that too on very reasonable price. You can also get in black and brown colors if leopard is not your style.
Summer Flat Sandals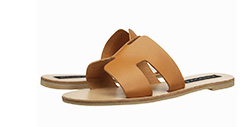 Comfortable foot wear on beach is very essential for having good time as they can make your walks easy one the sand. Off course you can go bare foot and enjoy the sand beneath your foot when ever convenient but don't forget to bring a nice pair of sandals. If you ask me, i would say invest in a pair of Steven Greece Cognac leather sandals. They are beautiful, comfortable and perfect for summers.
La Roche-Posay Toleriane Double Repair Moisturizer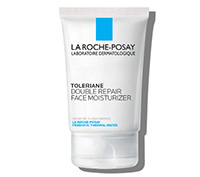 The face care products are very important on the trip to beach. You have to be very careful about selecting them so you don't get unnecessarily tan or burnt. A good moisturizer is needed before applying any thing else to keep your skin hydrated which also protect and repair skin as well. La Roche-Posay moisturizer is a perfect choice as it provide very long term hydration.
It Cosmetics Your Skin But Better CC+ Cream Illumination SPF 50+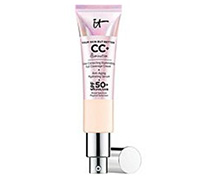 The light makeup is best for outdoor activities. Heavier will look odd in sunlight and can enhance the lines and pores while make you sweat more. The BB or CC creams are your best option for hiding bits of imperfections while looking natural. I love the It cosmetics CC cream and have been fan for very long. It is perfect for everyday outdoor activities in summers. Giving you beautiful natural glow and blurring the imperfections.
It Cosmetics Bye Bye Under Eye Full Coverage Anti-Aging Waterproof Concealer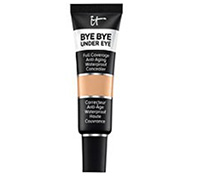 If you want a little more coverage for dark circles or other blemishes then try this concealer which is waterproof and looks amazing. It is easy to blend and doesn't settle in lines. You can apply it along with CC cream or just simply apply it alone for spot treatment. You will definitely like the results.
Glossier cloud paint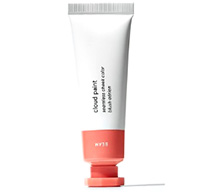 For pop of color on cheeks get Glossier cloud paint. This gel/cream texture is perfect for summers which apply beautifully without setting into texture of skin. You can build from sheer to full as you want and it does stay pretty long on skin looking like a natural color on cheeks. From 8 shades you are definitely going to get one perfect for you.
FENTY BEAUTY by Rihanna Gloss Bomb Universal Lip Luminizer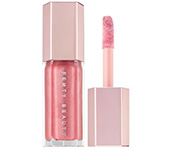 I really like this gloss and it is perfect for outdoor activities. On beach you want to avoid the dry lip products which can dry your lips more and will look not so good. This gloss not only make look your lips pump, hydrated but also is not sticky. You can choose any color you want or just pick the clear one to top on other lip products.
The Body Shop Almond Milk & Honey Calming & Protecting Hand Cream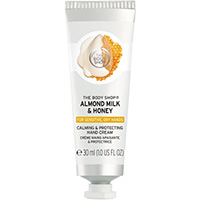 The last and one more important thing to bring with you on beach is a good hand cream and what is better then TBS almond milk and honey cream. It is amazing to keep your hands soft, supple and fragrant. Apply it again and again after you wash your hands, so they don't get dry.