Eye brows have always been really important and no matter what sort of eye brows you are born with you can groom, draw or pluck them to your linking. Not long before i was only known to eye brow pencils which was used by our elderly ladies to draw a really unnatural hard lines to make eye brows prominent. Thanks to fast growing makeup industry now there are different brow products available for different kind of eye brows and you can do your eye brow makeup in more natural way. Today i will be talking about the most famous products used for eye brow makeup and for what kind of eye brows they are used for.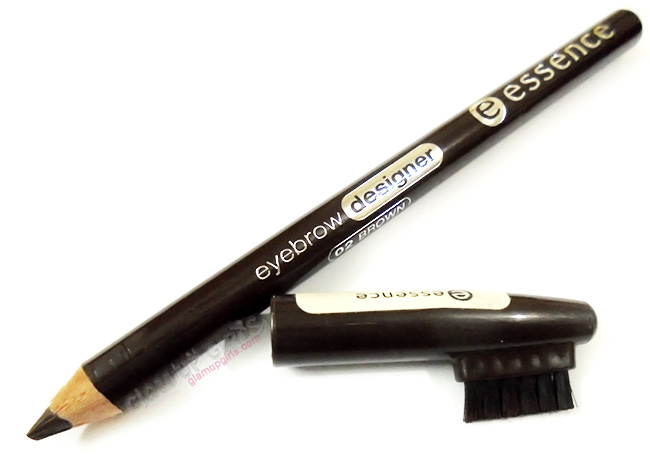 Eye Brow Pencil
Brow pencils like
Essence eye brow designer
are perfect to shape and define the eye brows which are naturally thick and need correction. It can be used to define arch, extend the brow tail or if you want a bit of change in eye brow shape when it is over plucked or have bald patch.
How to use:
Apply short strokes with light hand upwards and out wards moving along the brow length. Now blend and soften these strokes with attached or spooly brush to give natural look.
Sigma color + shape brow powder
which are perfect to add dimension. Light shade is used to apply on all over the brow area and then dark shades can be used to spot fill for bare area or to give more depth and volume near arch areas.
How to use:
With angled brush create outline of eye brows using powder and fill inside with light strokes and blend thoroughly. Use the shade matching your hair and for hues choose a shade lighter.
Essence make me brow gel
mascara is a reasonable option. It can give a pop of color to barely there brows and tame the unruly hairs. If using the tinted formula it will give tint of color to brow hairs without staining the skin underneath and disturbing the already applied products. You can also use clear brow gel to tame brow hairs and keep shape in place for longer, it works like a hair spray for brow hairs.
How to use:
Apply the gel upward and outward in small strokes focusing on hairs then skin. Once it dries blend the hairs with spooly brush to give soft natural look. Tinted brow gel can also be used to change you brow hair color. Whether you want to darken your brows or lighten a shade choose the shade according to your desire.
Anastasia Beverly Hills Dipbrow Pomade
or tinted wax will fill the gaps and keep the shape for whole day. You can use clear wax like Sigma brow wax to keep the already applied product for whole day like brow powder and pencil.
How to use:
With stiff angled brush outline the eye brows from top and bottom. If you have gaps then with small strokes fill them. Now with spooly brush blend them quickly before it dries. If you are using clear wax apply it with spooly brush without disturbing the product beneath it. Do not apply too much of product to avoid unflattering matting.
What is your favorite eye brow product?