Today i am going to share my first Physicians Formula product called Happy Booster Glow and Mood Boosting Blush. This brand is not available easily and i never got the chance to pick its products before and they are not very budget friendly as well. However i was eyeing their beautiful packaging for quite some time and wanted to try this beautiful blush for years. On holiday sales i picked it on quite good price and it looks more beautiful then pictures. Do the quality of this blush inspired me or not, to know continue to read.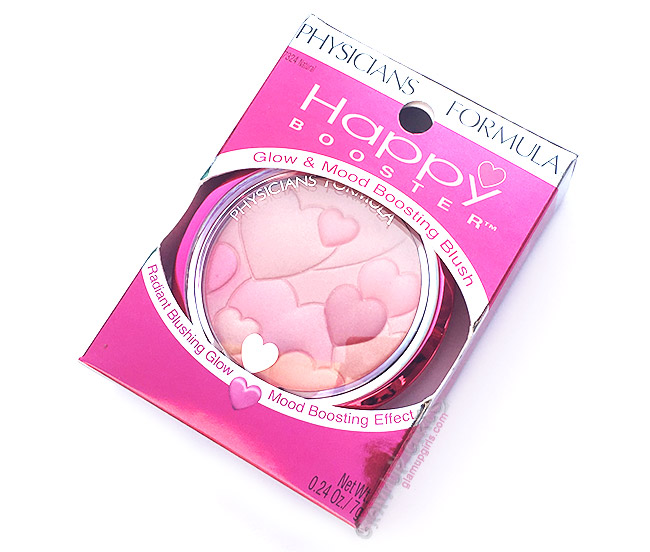 Product description
This blush is described as ultra soft and blend able which have fresh and vibrant blushing tones.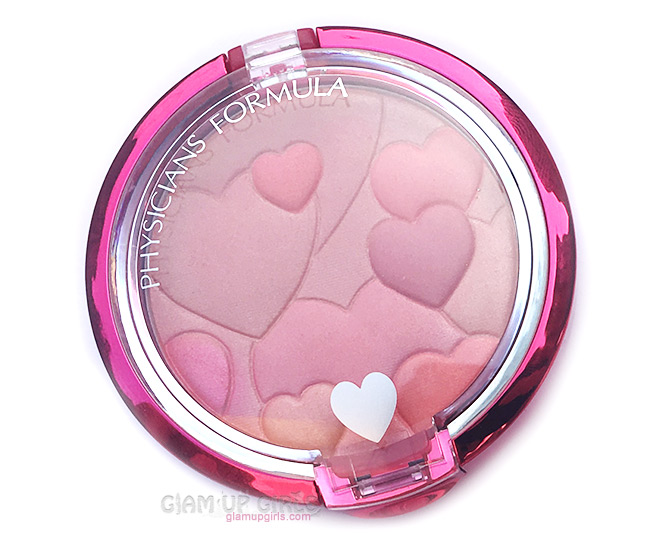 Physicians Formula Happy Booster Glow and Mood Boosting Blush


Physicians Formula Happy Booster Glow and Mood Boosting Blush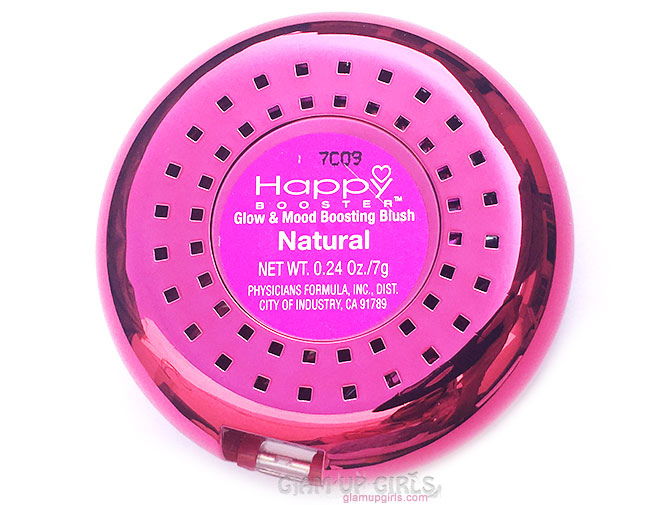 Physicians Formula Happy Booster Glow and Mood Boosting Blush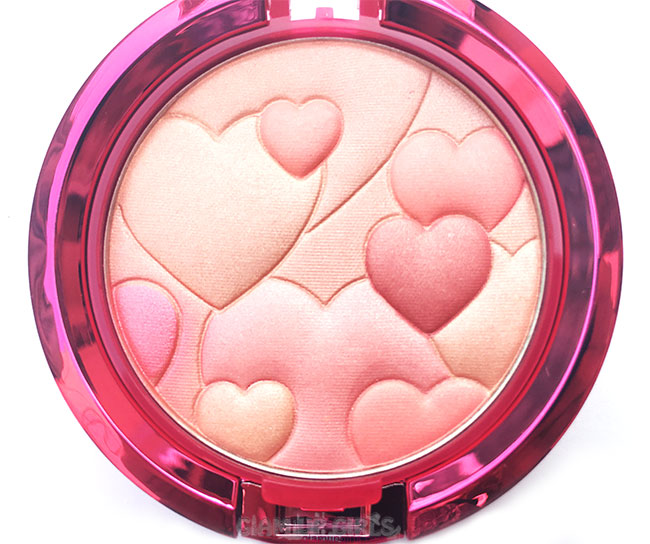 Physicians Formula Happy Booster Glow and Mood Boosting Blush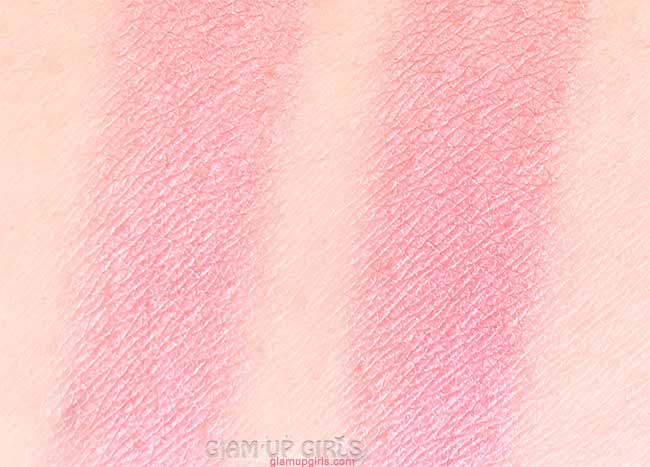 My Thoughts
This blush comes in beautiful bright shiny magenta round plastic pot with transparent lid. The packaging is sturdy but is little bulky. The lid opens with small push button which is quite good and make it travel friendly. There is one compartment beneath the blusher which have one small mirror and a lovely blush brush. The product have cute heart patterns embossed on top of it which i think will not fade very soon. All hearts have different colors ranging from light golden, peach, rosy pink and pale pink.
The texture is not very soft or very hard and works like a little similar to baked blusher which doesn't crumble easily. The shade natural have mixture of coral pink to little medium peach shade depending on how you swirl your brush. The top half is lighter then bottom half. This blusher have satin finish and gives a very natural coral peach glow to cheeks. The pigmentation is not very intense but is build-able. It starts with sheer coverage and then you can build more as you like. The formula looks little powdery when picked but blend very easily into satin finish.
It is a perfect spring/summer shade which is not very matte and not is shiny. There is also light pleasant fragrance to it which is not very noticeable and fades after some time. The lasting power is however not very impressive and it start fading after 3 hours so you might want to touch up. I loved its pigmentation as it starts with sheer coverage but if you are into intense flush of color, you might not like it.
Overall i loved it just for its packaging but i loved the shade and sheer coverage of it which you can build further. The satin coral peach finish is perfect for fair to medium skin tone. Dark skin beauties can pick the darker shade called rose.
In Favor
Stunning packaging
Nice texture
Little powdery on picking but blends flawlessly
Gives natural coral glow to cheeks
Satin finish
Sheer to build able pigmentation
Not in Favor
Not very long lasting
If you want intense pigmentation
You find it pricey
My Rating

4/5
Physicians Formula Happy Booster Glow and Mood Boosting Blush
is priced $11.95