Finding the perfect pair of glasses that not only enhances your vision but also complements your face shape and personal style can be a daunting task. However, with the right knowledge, you can embrace trendy eyewear that suits your unique facial features. Today we will explore different face shapes and recommend trendy glasses styles that will make you look and feel fabulous.
Understanding Face Shapes
Before diving into trendy glasses styles, it's essential to identify your face shape. Here are some common face shapes and their characteristics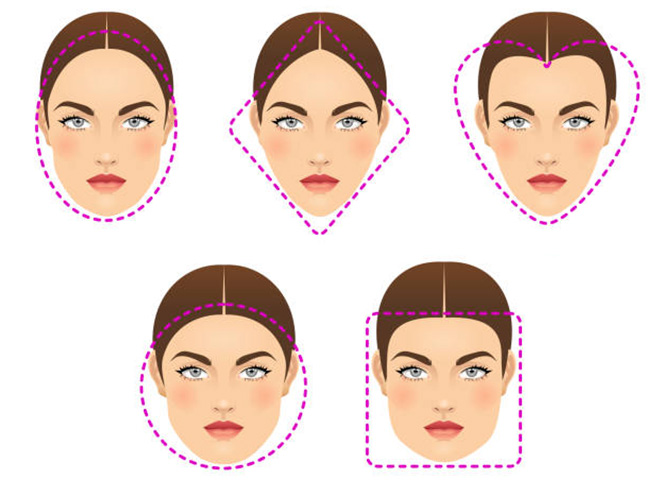 Oval Face: Balanced proportions, slightly wider cheekbones, and a gently curved jawline.
Round Face: Soft angles, similar width and length, and full cheeks.
Square Face: Strong jawline, equal width of forehead, cheekbones, and jaw, with minimal curves.
Heart-Shaped Face: Broad forehead, high cheekbones, and a narrow chin.
Diamond Face: Narrow forehead and chin, with wider cheekbones.
Trendy Glasses Styles
Considering Your Personal Style
While face shape is crucial in choosing glasses, your personal style should also guide your decision. Consider factors such as color, material, and additional details like embellishments or unique shapes that reflect your personality and fashion preferences.
Tips for Trying Glasses On
Visit an Optical Store: Trying glasses on in person allows you to see how different frames fit your face and interact with your skin tone and eye color.
Virtual Try-On Tools: Some eyewear retailers offer virtual try-on tools on their websites, enabling you to upload a photo and virtually "try on" different glasses styles.
Seek Expert Advice: Opticians can provide valuable input on the most flattering frames for your face shape, taking into account your prescription and lifestyle needs.
Selecting trendy glasses that suit your face shape and personal style is an exciting journey. By understanding your face shape, exploring different frame styles, and considering your unique taste, you can find glasses that not only correct your vision but also enhance your overall look. Embrace the latest trends while staying true to yourself, and let your stylish glasses become a reflection of your personality and confidence. Remember, wearing glasses is an opportunity to showcase your individuality and express your fashion-forward self.