Beauty Routine Tips for a Healthier and Glowing Skin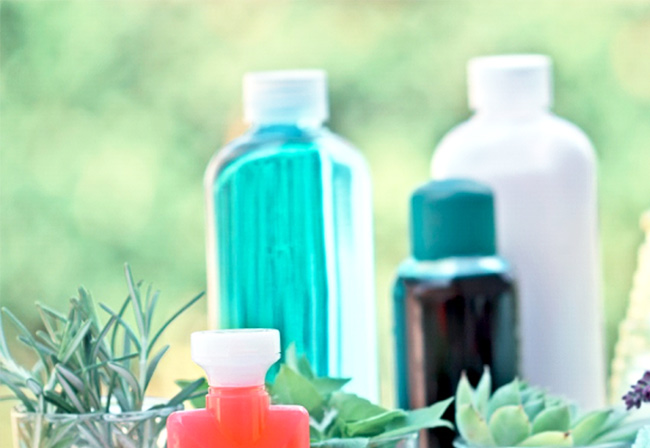 Some people have naturally flawless skin, but others may not be so lucky. In reality, many men and women have two or more skin concerns, including fine lines, excessive oil, and breakouts due to hormones.

The "perfect" skin does not exist, but you can improve your overall appearance and health so you can get that brighter and healthier look.

With this said, it's essential to choose organic products that will give you a natural glow. There are facials, masks, moisturizers, and organic skin care treatments that will help you achieve the best results in no time. When you combine them with the basics of regularly washing your face, getting enough sleep, and hydrating yourself with water, you will be able to get that perfect touch without needing to undergo surgery and other medical procedures.

Tips to Help You Out
1. Use the Best Cleanser for Your Skin Types
A cleansing product containing benzoyl peroxide and salicylic gel will work wonders for people with acne-prone or oily skin. An alpha hydroxy acid cleanser can brighten those on your face for those who have melasma or brown spots. A milky and gentle cleaner or a moisturizing glycolic will work wonders for those with more mature and drier dermis types.

2. Use Only a Certain Amount of Products
Overdoing everything, especially the exfoliators, maybe harsher to the skin, resulting in clogged pores and more breakouts. Don't overdo it, and you should not use too many balms, creams, and moisturizers. It's best to stick to a single and organic brand that you're used to.

3. Moisturize Every Day and Night
The best time to apply infusion creams and moisturizing lotions are at night. These are the times when you've just finished showering, and you are about to go to bed. It's best to choose products that don't have any fragrances to be more suitable for everyday use. If this is your first time using a cream, apply a small amount on your hands and see if it irritates. Used mild moisturizers for a gentler effect.

4. Never Touch your Face if It's Unnecessary
Avoid touching your face throughout your day and always wash your hands. This is important to prevent the spread of bacteria on the dermis that essentially cause acne and breakouts. They can increase your wrinkles, give you scarring, or cause colds and flu.

5. Stay Hydrated
It's essential to drink lots of water and stay hydrated every single day. Lack of water and moisture will mean more sagging and lesser radiance. It's critical to choose the products that will help you fight the aging effects, cleanse, and moisturize the skin at the same time. Choose organic creams and cleaners with a hydrating formula, and don't forget to drink at least eight glasses of water every day. More about skin hydration on this page here.

6. Avoid Too Much Exposure to Heat
Staying out of the sun will help you look younger and fairer. Although it's not only the sun that you should look out for. Stay away from heaters, fireplaces, and other heat sources because they can damage your dermis. The heat is going to cause collagen breakdown as well as inflammation. Stay away for at least ten feet when you're at an open fire. The next time you roast the s'mores or chestnuts, don't stay too long or too close.

7. Do the Exfoliation at Least Twice a Week
It's perfectly natural to lose about 50 million cells each day. However, the face will look dull without an extra nudge from you, and the dead cells will look sullen and hang around like a second skin. To prevent this from happening, choose exfoliating products with a neutral pH so you won't get a dried look afterwards. You should not just do the exfoliation on your face but on your body too.

8. Vitamins are Essential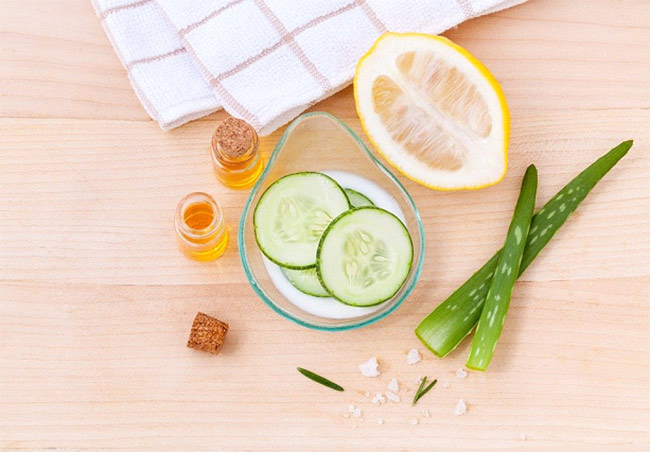 Even if you're already taking a balanced diet by eating plenty of fruits and vegetables, it's still important to take vitamins and supplements. Some are applied topically like cream antioxidants. Serums are popular nowadays because they are known to have various ingredients that will nourish your skin.

For example, organic products with vitamin C will help repair damages caused by the sun. If you're unsure how to use them in the first place, know that the best time to apply the topicals is after the cleansers. Soak the vitamins in and add a layer of sunscreen protection to prevent sunburns.

9. Eat the Greens
You may be tempted to drink that cup of coffee the moment you wake up. However, this is not recommended by many experts. Choosing beverages with a mix of chlorophyll can be the right choice for you. Eat plenty of vegetables, drink tea, and consume supplements that have plenty of chlorophyll. This will help oxygenate, brighten, and hydrate your skin overall. The chlorophyll will drain the puffiness you may have, and it's also excellent for your cells.

If you're not too keen about consuming chlorophyll because it might not taste sweet, take a visit to many health foods stores and drugstores. Drink fruit juices and eat green veggies. They will transform your skin into a younger and brighter-looking version of you in just a matter of weeks. It will stimulate the drainage of your lymphatic system so you can reduce your face's puffiness in the morning.
comments powered by

Disqus