Winter can be one of the most challenging times of year to stay fashionable. It's a season where practicality has to be considered. Although everyone wants to look their best year-round, out of season fashion contributes to an overall bad look. While the dull, dreary, and freezing weather can leave you uninspired, winter provides some amazing opportunities for fashion. With the increased need to layer up, you have more clothing and accessories to work with.
As a lover of fashion and style, you shouldn't compromise due to circumstance. Take every season as a chance to experiment and flaunt the depth of your wardrobe. There are several key factors to nailing your approach to winter style.
The first step is preparation. The trickier the conditions, the more important it is to be prepared. Take notice of the weather forecast, your weekly schedule, and plan accordingly. Set out your outfit the night before and get your day started the right way.
Secondly, you must be sensible. Style is admirable, but it looks out of place if it loses all sensibility. That's where your preparation comes into play. Take practicality into consideration when putting together your outfit.
If you're beginning to gear up for winter fashion this year, here are twelve tips to help keep you on-trend.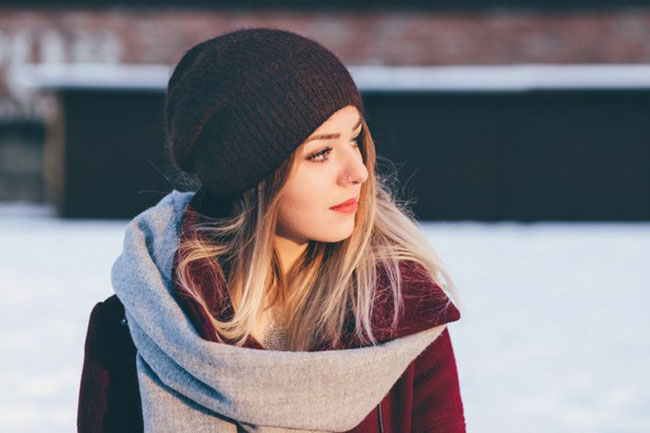 1. Layer it up
The theme for your winter approach should revolve around layers. From leggings under dresses to hats, and from coats to scarves, look to add depth to your outfits through layering. Layers are not only practical, but they are vital elements of winter style. Develop themes, color schemes, and outfits by adding winter elements to all areas. Put away your torn jeans for another year and opt for some well-fitted turtlenecks, long sleeves, and knitwear to lay the foundations.
2. It's boot o'clock
Footwear is arguably the most crucial aspect of any winter outfit. In keeping with sensible, creative, and adaptable guidelines, a great pair of boots is an absolute must. As a staple of winter fashion, boots should be your go-to this year when it comes to shoes.
For colder weather, over-the-knee boots are a popular option. They can be matched with virtually any outfit style, whether they're worn over jeans or under a skirt.
Ankle boots are versatile and undeniably classy. Paired with cuffed slacks or jeans, they can add a touch of elegance to your outfit. When buying a new pair, experiment with prints, textures, buckles, and straps to change up your usual look.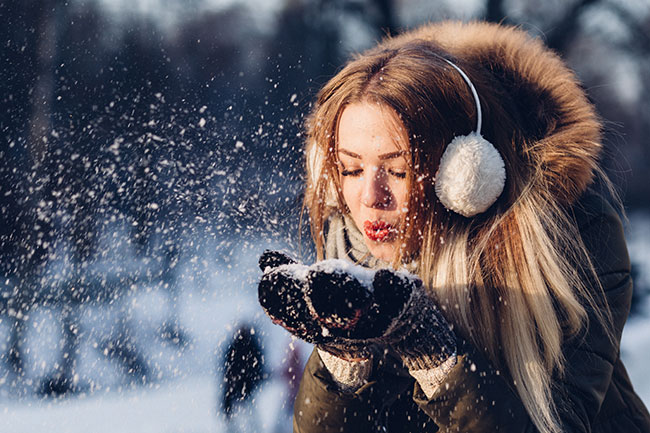 3. Lavish loungewear
In recent years, everyone is more invested in the market for some lavish loungewear. Just because you're spending your nights indoors wrapped-up on the sofa, it doesn't mean you can't do so in style. We've seen a rise in the popularity of loungewear and athleisure clothing.
While this type of outfit has traditionally been focused on comfort, due to the spike in demand, it has made it's way to high street fashion.
Select loungewear
which should be comfortable enough to wear on a lazy weekend but adequately sophisticated for running errands.
4. Invest in coats
Braving the winter without at least one decent coat is a big no-no. They might be your most expensive winter purchase but investing in quality and chic coats is a wise decision. You'll wear one every day, so why not take advantage of that?
There are several coat varieties to give some diversity to your wardrobe. Maxi, parka, wool, or mac coats are tasteful options no matter the occasion. Having a number of coats extends the life of each one, meaning you won't have to delve into the market again any time soon.
5. Wear a belt over you coat
Another way to get more life from your coats is to change up how you wear them. A belt that's worn over your coat gives it a totally new vibe, and it can enhance your figure. As well as adding intrigue to your coat, the belt separates your upper and lower body, giving you a more flattering shape. Heavy winter clothing can be unflattering at times.
6. Mix up your denim
Denim is timeless and can be easily adapted to any time of year. While it may be time to put away your denim shorts and shirts, fleece-lined jackets and jeans are a mainstay.
The fashion world is moving passed the skinny jeans trend. While it's still a popular cut, there are now several more styles in fashion. Tapered, cut-offs, flared, and looser varieties are being worn everywhere. "Dad jeans" are still flying off the shelves. You can
choose jeans according to your body type
. Find a way to incorporate denim into your winter outfit rotation.
7. Beanies and scarves
Beanies are the perfect accompaniment to comfy loungewear when the temperature drops. They're also ideal headcover for a bad hair day. Whether you're braving the cold or having a lazy Sunday this winter, ensure your beanie collection is on point. Scarves are another staple of winter fashion. They have practical and stylistic functions, making them adaptable to a host of outfits. Experiment with different ways to wear your scarf to get the most use out of it. Adding a number of new scarves to your wardrobe can enhance your style without breaking the bank.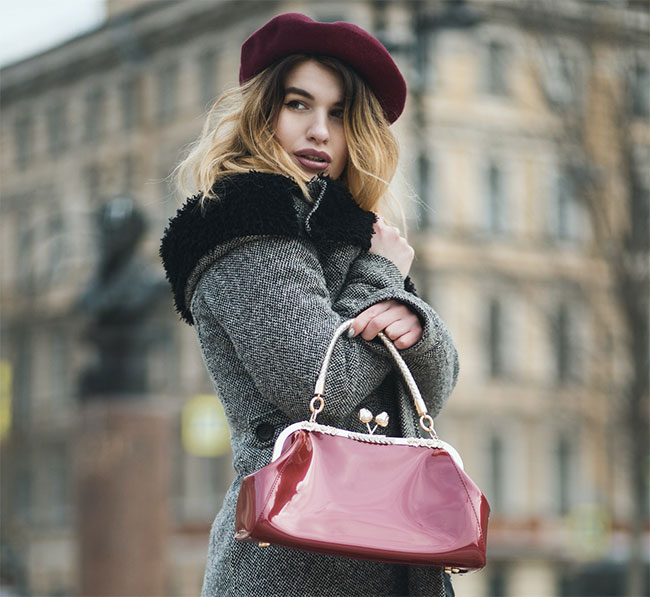 8. Accessorize
Accessories are crucial in every season. As mentioned, layering is a huge part of winter fashion. Accessorizing your outfits is an effective way to add layers.
Different people have different preferences when it comes to accessorizing. While some adore glamming up every aspect of their outfit, others prefer a more subtle approach. If flamboyance is your thing, embrace it. Use jewellery, hats, scarves, bags, and belts to make the most of every look. If you're after a more laid back approach, be more strategic with accessories. Keep jewellery understated and classy.
9. Elegant eyewear
Eyewear is often overlooked as a fashionable clothing item come winter. While there may not be a need for sunglasses on a regular basis, clear lenses can look great. Whether you wear glasses regularly, for reading, for distance, or just for fashion, having a variety of pairs allows you to change your look seamlessly. They can add another layer to your multifaceted winter outfit and you should
choose glasses according to your face
.
10. Umbrellas can be chic
Rain is an unfortunate reality that most of us will face this winter. As rudimentary an object as it is, an umbrella can be chic. The print, design, colour scheme, and handles of umbrellas can enhance your outfit. Make the most of the rain with a fashionable umbrella.
11. Cashmere sweaters
Cashmere sweaters are perhaps the most iconic and fashionable loungewear on the market. They can be dressed up or down and work wonderfully with a range of outfits. Pair your cashmere sweater with a button-up shirt and pants for a sophisticated look, or wear it over a t-shirt to complete your relaxed outfit.
12. Natural tones
Natural tones are in vogue this winter. Whatever clothing items you're buying, consider getting them in colors to match your natural complexion. This trend has lasted through several seasons and is showing no sign of going away. If you're struggling to nail down a particular shade, remember that you don't have to reinvent the wheel. Opt for classic tones, such as sand or camel. Coats, pants, and dresses are excellent options to buy in natural tones.