Once i spotted the Instagram famous Farsali Rose Gold Elixir every where and the bloggers and vloggers using it in their makeup routine i was compelled to use it as soon as possible. Considering the price it offered i did some research for the ingredient used in this serum. After thorough research and finding the oils to be very good for skin i couldn't point why the price is so high for 5 essential and carrier oils and for the specks of gold. Well here is the news gold flakes have no any skin enhancing properties at least not in long term considering anti aging or skin beautifying (Let me know if you think other wise and why?). Most of the companies using these flakes have very low budget other ingredients but producing and adding the gold flakes in products makes the price very high. On the other hand these flakes absorbed in your skin and can create a build up speeding up the aging and causing wrinkles (Study:
Surgory.org
,
Medical daily
). Well you have choice to believe it or not but what you have to loose other then getting wrinkles early or glowing skin!
Coming back to our today's topic of DIY face serum which is hydrating and anti aging with no side effects. I have tried
24k Gold Serum by Spa in a Bottle
which i think do not have exactly gold flakes or it would be very pricey but the effect is good nonetheless. I have seen the ingredients of Farsali Elixir and Spa in Bottle 24k Serum and noticed that in 24k serum they have used 4 carrier or base oil including Jojoba oil, Almond oil, Apricot oil and pumpkin seed oil and one nourishing oil includes Rose hip oil and one essential oil called lemon grass oil. Now this is bit different combination as in my knowledge you only need 1 or maximum 2 base oil, 1 or 2 nourishing oil and essential oils can be multiple in any face oil or serum.
In Farsali rose elixir face oil they have used 1 carrier oil includes Pumpkin seed oil, 2 nourishing oil including Rose hip oil and vitamin E oil and 2 essential oils including Lemon grass oil and Orange peel oil other then gold flakes. Now this is a recipe to look forward to and after thorough research i have gathered few points and benefits of these oils.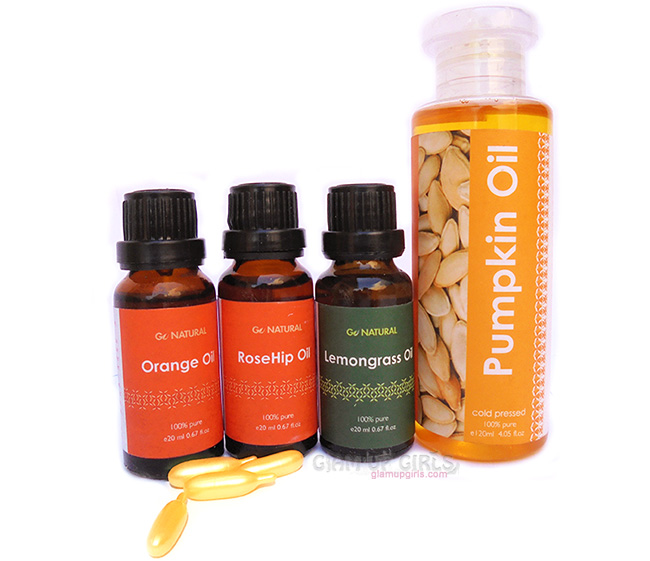 Pumpkin Seed Oil (Carrier oil)
This oil is rich in Vitamin E, Omega 3, Omega 6, Fatty Acids, Antioxidants and Zinc. It is famous among natural skin specialists as revitalizing oil as it is rich in moisture it keeps the skin youthful and wrinkle free for long. It absorbs quickly in skin without being too oily and is suitable for all skin types.
Rose Hip Oil (Carrier and Nourishing oil)
Rich in essential fatty acids and Vitamin A, rosehip oil is known for nourishing, regenerating and firming properties. Regular use of it improves the skin texture and pigmentation. It is widely used in anti aging serums around the world.
Vitamin E Oil (Nourishing oil)
Having basic antioxidant properties this oil works best to restore the skin texture and slow the aging process while providing good dose of moisture to skin.
Lemongrass Oil (Essential oil)
Known for its healing properties this oil is used for brightening and toning the skin and it is very good for oily or acne prone skin.
Orange Oil (Essential oil)
This oil is antiseptic and anti-inflammatory known for collagen production and best for oily and acne prone skin.
*Essential oils plays crucial part and should be used carefully. Always use 5% essential oil diluted in carrier oil making 1 drop of essential oil in 1 ml carrier oil. Use 2.5% dillution if skin is sensitive and become irritated quickly.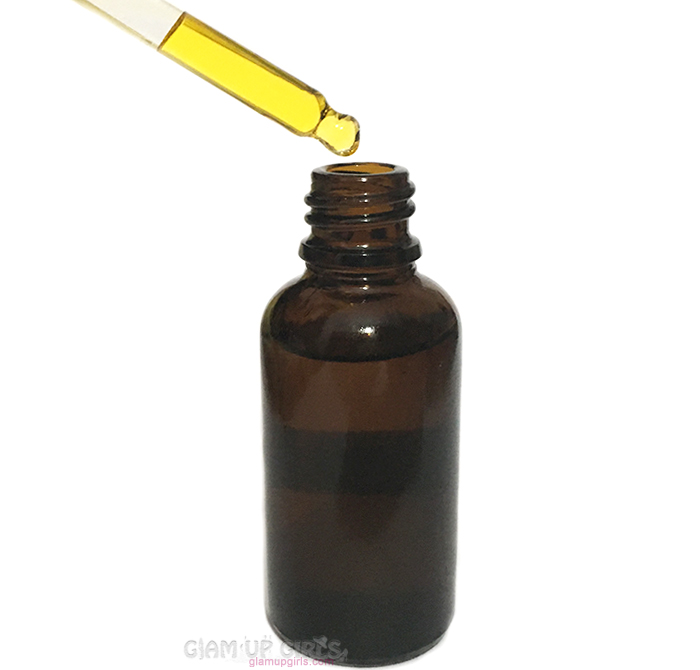 DIY Face Serum Recipe
I glass amber or any dark bottle with dropper 30ml
Rosehip Seed Oil
- Fill half bottle
Pumpkin Seed Oil
- Fill rest of the bottle leaving little space for other oils
Vitamin E Oil - 2 ampules
Lemongrass Oil
- 5 to 10 drops
Orange Oil
- 5 to 10 drops
Mix all ingredients in amber bottle, shake well and place it in dark cool place for oils to merge better. Use it after 2 or 3 days. These oils except Vitamin E oil are by Go Natural, who claims to provide 100% natural oil.
You can use it any time of day as serum, as base product for makeup or for blending. I haven't tried Rose Gold Elixir but the effect and smell is similar to
Spa in Bottle 24k Serum
and i am in love with this oil. It is not greasy and once applied absorbed in the skin. You can use it according to your skin requirement and with my dry skin i use it easily in this hot weather.
Let me know if you will recreate this recipe?