Talking about eyes, they suffer some bad effects because of continuous use of computer, mobile or other devices now a days and if they are not cared properly you will definitely notice crow feet, dark circles and more dryness around eyes. Having very dry skin I have very dry under eye area which can even create problem for applying makeup or concealer like creasing or cakey look. To help this issue in natural way i tried Spa in Bottle Uplifting Under Eye Serum and today i am going to share my thoughts whether it was worth trying or not.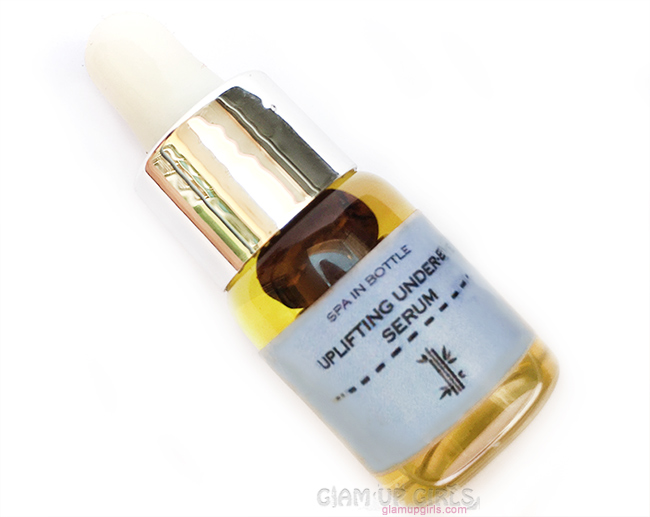 Spa in Bottle Uplifting Under Eye Serum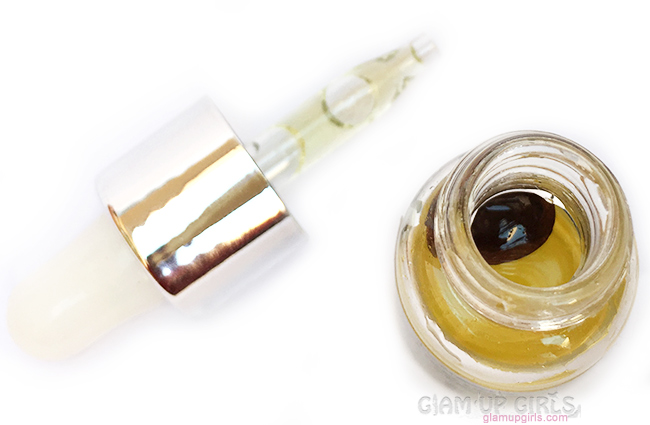 My Thoughts
This serum comes in small transparent glass jar with dropper. Like i mentioned while reviewing
Spa in a Bottle 24k Gold Serum
that transparent bottles are not ideal for essential oils in long term as they can effect their performance. However considering small amount, this fact can be ignored for few weeks if kept in dark cool place. This serum have golden color with strong smell of Frankincense and lavender oil.
The consistency is quite oily and only one or maximum two drops are enough to apply and massage on both under eye area as more then that will be wasted. Also be sure not to use essential oils on upper eye lids as they are not recommended and also be careful to avoid contact with eyes. I have not suffered any irritation or sting because of this serum and it is perfect moisturizer for eyes. I usually apply it at night and massage it lightly with ring fingers until it is fully absorbed. In morning the eyes feel healthy with out any puffiness.
Be sure to use proper massage pattern for eyes and to use ring fingers, which are mostly recommended for eye massaging, to avoid wrinkles or crows feet for longer. I will not say that it would remove dark circle as their can be many facts causing them including depression, sleepless nights, unhealthy food, nutrient deficiencies or other issues but if you have issue regarding lack of moisture around eyes then this serum will definitely improve them. Even if you have these problems, this serum is good for instant effect. Before applying makeup massage this serum lightly and your concealer will not look cakey or cause crease.
Overall i am loving this serum, it help reduce dryness, improves the under eye area and is perfect for using before makeup. The proper massage relax tired eyes at night and in morning they seems fresh and healthy.
Spa in Bottle Uplifting Under Eye Serum is price
370PKR