We are so excited to share our first beauty products haul of this blog with you, So lets have a look what we have got.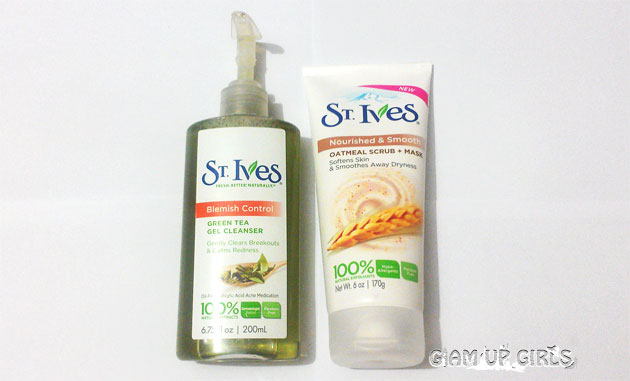 I have been using St.ive apricot scrub for quite some time and that was very good for almost all type of skin, but this time i have given a chance to oatmeal Scrub + Mask for my dry skin lets see how it turn out for me. The other one is St.ive blemish control Green tea gel cleanser for the sister who got oily skin with some acne, weired how two sisters have totaly different skin types isn't it :)

St.ive Oatmeal Scrub + Mask is priced PKR315
St.ive Blemish Control Green Tea gel is priced PKR465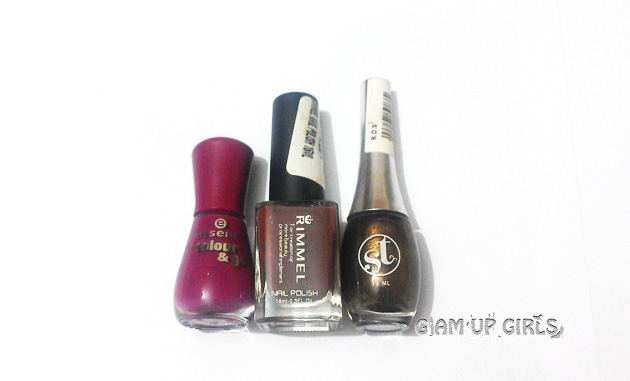 We got some nail colors as well

Essence colour & go in Be Berry Now is priced PKR295
Rimmel color 043 is priced PKR125
Sweet Touch 1016 Brown is priced PKR160
We have tried Catrice Shine Control Powder and wanted to get some more from Catrice beauty line.
Catrice All Matt Plus in Nude Beige is priced PKR1260
Catrice All Round Mascara is priced PKR575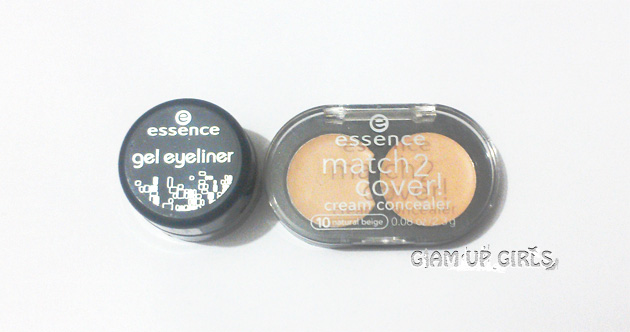 We got our hand on some Essence products as well from their counter.

Essence Gel Eyeliner is priced PKR530
Essence match2 cover cream concealer is priced PKR520

How do you like our haul? Did you try any of this products? Do let us know, your comments means a lot to us : )