Too many people take dressing for dinner too lightly. If you love fashion, then you know how respectful it is to look good when you are invited out for a meal. Your dress will depend on the type of people you are going to meet and the purpose of the dinners. Dinners are not strictly casual events and they may cause you a great deal when you dress inappropriately. This is a guide to help you know how to dress for specific dinners.
Are you looking for a suitable dinner outfit? Check these out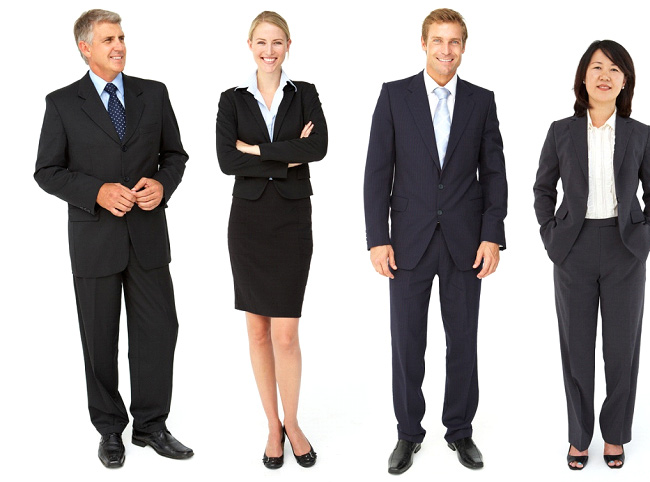 Business or work dinners
In business dinners, business colleagues meet to share dinner, conduct business over dinner, do interviews or promotions. It is important to show etiquette at the table and in the way that you are dressed. What you have on will determine how your colleagues see you, and how they will treat you. Dress in a formal manner as you would do work and ensure your outfit is not too revealing. This does not mean you should be plain and boring, jazz up your outfit with fun prints and embroideries
Here are examples of business dinner outfits you can rock
A kurti palazzo look is classy, elegant and fashionable. Try a silk center slit kurti from Stylecaret with matching palazzo pants. Choose a kurti with block colors and fitting cut and pair it with a bright colored kurti that has minimal flares. To complete this look, add some comfortable heels and minimal jewellery
For men, a clean-cut kurta with straight cut fitting pants is a good business outfit. When you add a sherwani jacket with a European cut, you get an elegant business look. Jazz up your outfit with jewelled buttons to show a creative and fashionable side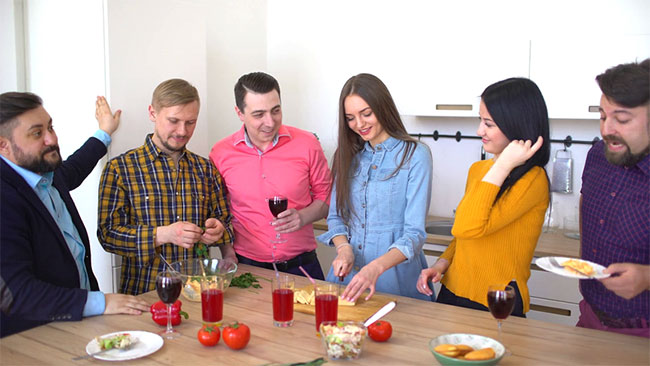 Casual dinners – dinners with friends
Most people dress in sandals, t-shirts and jeans for casual dinners; some may even go in their pajamas because they don't take such dinners seriously. In the real sense you are supposed to dress up in a stylish and festive manner. You may be going out with old friends, acquaintances or your current friends but it does not excuse you from dressing up and showing off some styles.
Here are examples of outfits you should have on in casual dinners
A lehenga choli is a beautiful ethnic outfit that will look good on you for a casual dinner. It is effortless but still fashionable. Turn up this look by wearing an off shoulder, bareback, shoulder cut or one shoulder choli. Throw on a sheer dupatta to make it a little fancy, and pair this look with comfortable pompoms.
A sleek kurta with jeans of churidars is a good casual look if you are a man. Finish off this look with a pair of sneakers, leather shoes or sandals and add a scarf for a modern flair.
Family dinners
Family dinners can be large or small depending on you who you invite. Extended family dinners are large, with cousins, uncles, aunts and long-distant relatives, usually meant to be celebratory. Small family dinners are casual and don't require much dressing. When you dress for a family dinner, you should consider who you will be interacting with. It is Indian tradition to dress decently when you are around your elders.
Let's look at these family dinner appropriate outfits
The old generations have it easy; they normally just throw on an ethnic outfit they keep in the closet ready for such occasions.
Go for an Indian or indo-western outfit. A churidaar dress is traditional but very beautiful and fashionable. You can dress it with leggings or jeggings and some sandals. Remember, this is a casual event for your family so you want to appear less formal and more approachable
A kurta pyjama with loafers or sandals will work well for men. You can substitute the pyjama with khaki or plain jeans.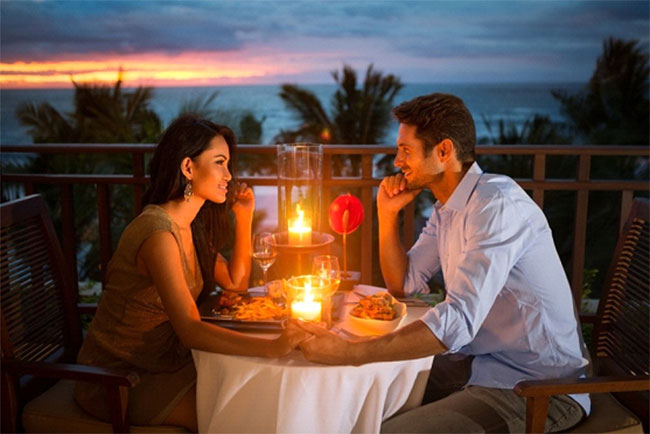 Date-night dinners
A dinner date may mean a planned dinner with family or friends, but in this case I'm talking about a dinner with your marriage partner or a potential panther. This is an opportunity to show off your fashion style in an elegant and fashionable way. It may be casual, but you are supposed to dress to impress. Ensure your outfit is not too heavy and not too revealing. You don't want to attract the attention of everyone in the restaurant.
Here are some date night outfits that will look good on you
Choose ethnic wear that have fancy designs for a sophisticated and stylish look. A straight cut tulip shaped kurta with some heels is one simple outfit you can wear for a date. If you want a bolder choice, dress in a lehenga with a matching crop top or a bandeau dress. Use a sheer dupatta or a straight cut kurta to finish off the look. Jazz this look up with ethnic jewelry and some heels.
Blind dates
Blind dates are scary because you do not know what to expect. Blind dates are set up by friends and family, be careful of blind internet dates. Dress casually when doing for a blind date. Since you have no idea how the date will end, you should not overdress.
Dressing for a blind date
Go for a casual indo western look. Pair a simple kurta with some jeans and doll shoes or pompoms. You don't want to look like you are overdoing it or not trying at all. Complete this outfit with a simple sweater jacket that matches the length of your kurta.
For guys, dress in a simple kurta and some jeans with a leather or denim jacket. Finish the look with simple converse shoes.
My final word
Dinner is a good chance to show off your creative side and love for fashion. Mix up your ethnic, modern and western outfit in an appropriate manner to stand out and create a fashion statement. Remember, the first impression of your character will be created depending on your looks. If you dress inappropriately, they will judge you as a bad character.