Today i am going to share my thoughts about eyebrow pencil by Luscious called Brow Luxe Designer Pencil in shade 03 which i bought in my latest haul. I have shared before about
best eye brow products
and what sort of product is good for different brow hairs. I like to use eye brow pencils for quick fix and
Essence eyebrow designer
was my favorite so far. The angled pencil and covered spoolie of Luscious however intrigued me more. Lets me tell you if it is worth having or not.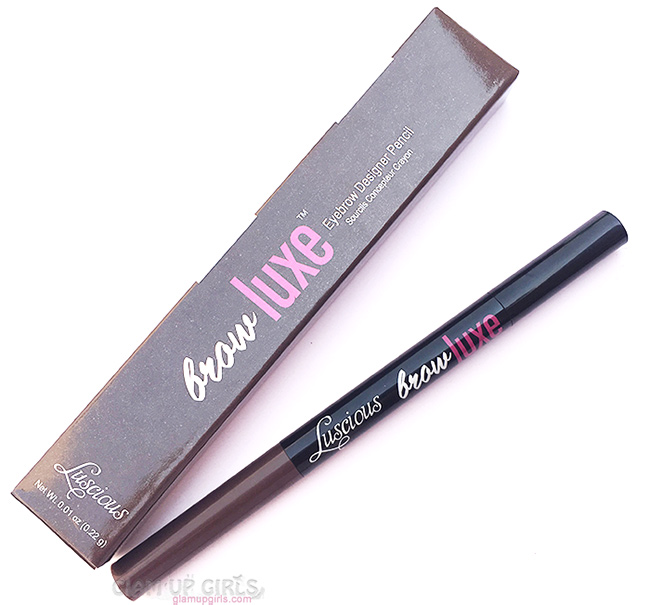 Product description
This is a waterproof eyebrow pencil which contour, fill and define your eyebrows.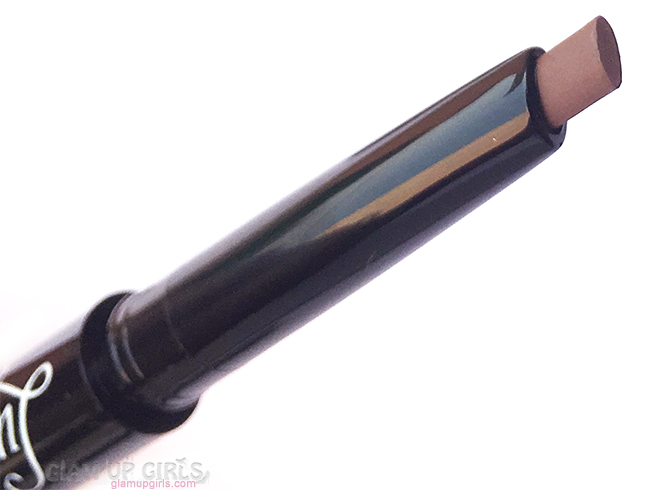 Luscious Brow Luxe Designer Pencil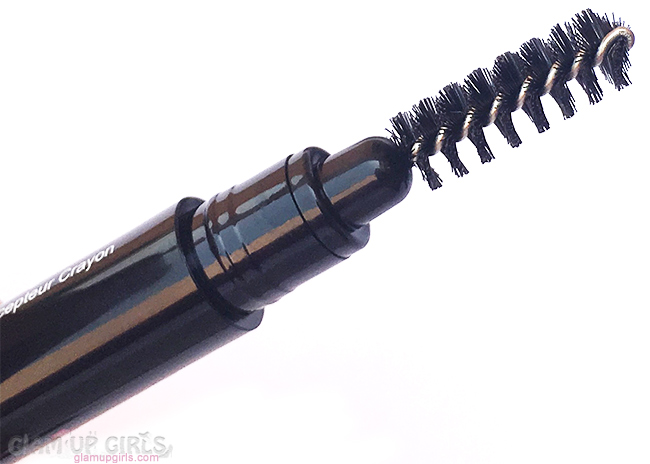 Luscious Brow Luxe Designer Spoolie Brush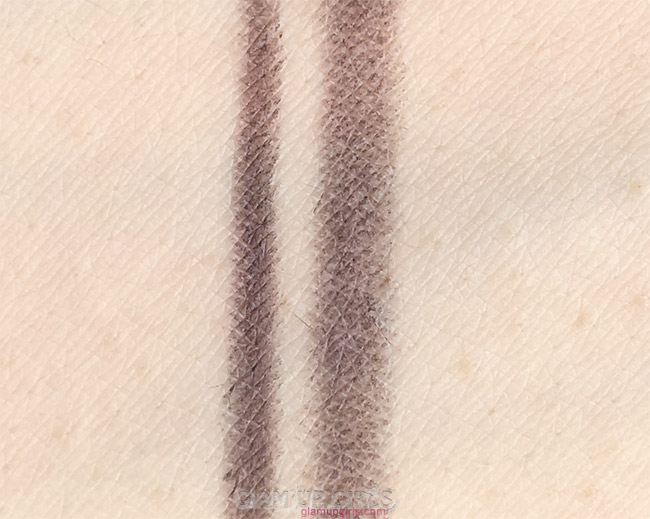 Swatches of Luscious Brow Luxe Designer Pencil in shade 03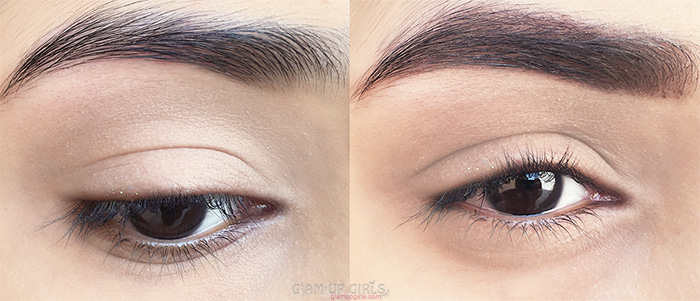 My Thoughts
This product comes in black plastic dual ended packaging. One side have slanted pencil while other have spoolie brush. The good thing i liked about this pencil is that even spoolie side have cap which in most cases is skipped. The cap keeps the brush from getting dirty after each use and you can forgo cleaning it for longest which was terrible in case of
Essence eyebrow designer
. The slanted pencil is not very thin to break easily nor very thick to be difficult to achieve precise line.
The texture of pencil is not very smooth creamy but a little rough which i liked more as it helps you achieve more natural finish then melted creamy texture. However i believe the texture would behave differently depending on weather. In summers it might be more creamy and in winters it might turn little hard. In current season of Lahore which is moderate, it is working perfectly.
The shade 3 is dark brown shade which i think is most suitable for our Asian skin tones however there are lighter and one dark shade available. It is quite pigmented and depending on power of your strokes you can get sheer or opaque coverage. The slanted edge help you fill eyebrows very easily with out creating harsh lines. If you want to fill the edges, apply light strokes after creating a line on top and bottom of brows then merge with spoolie brush. If you have sparse eyebrows or have cuts to fill in, go for little strong strokes inside and light strokes outside and merge towards the shape of hairs.
It is water proof and doesn't melt or smear with water splash. However it is can smudge with rubbing so be careful to not rub your brows after application. It is quite long lasting and once groomed in morning the shape will last for whole day and as it is water resistant and not very creamy, it will work great for oily skin.
Overall i am really impressed with the quality and packaging of this pencil. The long lasting power with good texture and spoolie brush is all you need to quickly fix your sparse or unruly eyebrows.
In Favor
Very good packaging
Good texture
Slanted tip help you get natural strokes
Very good pigmentation
Comes with spoolie brush
Not in Favor
My Rating

5/5
Luscious Brow Luxe Designer Pencil is priced PKR850