No doubt that part of your hair care regimen will include the occasional shampoo and to perfect this will need to shop for just the right shampoo for your hair. And of course, want to know the best one that will work for your scalp condition. But is a all-natural shampoo the best option to go for? If you agree that not all shampoos are the same and can expect different experiences based on the ingredient composition want to know the best ingredients to look for in hair shampoo.
Most of the popular options in the market have a touch of oil or herb which makes for a completely natural hair care experience. But is this the right option for you to pick when shopping for shampoo? You will find below some of the best reasons to consider a natural hair shampoo.
1. Non-Allergenic
The fact that the basic ingredients are entirely from natural sources means that you won't have to worry about allergic reactions from artificial ingredients. This makes them suitable for all skin types. But you want to be careful when applying shampoos to an injured scalp even if it contains natural products to avoid irritation. Or in this case, will need to shop for one that is safe to use on a head wound.
This page
has tips on natural solutions for an itchy scalp.
2. Have the Right pH Balance
Most of the hair care products that include chemicals and dyes surely don't have a stable pH that can work for all lock types. And you won't have to worry about pH if you opt for hair care products that contain all-natural ingredients. Just to be on the safe side, you want to check that the pH is balanced at 4.5-5.5 to avoid any issues with acidity or alkalinity with the product.
3. Works Magic on your Hair and Scalp
It will be wrong of me to ignore the fact that most natural hair shampoos do an excellent job of caring for the scalp and strand and make for an exceptional grooming experience. With the natural ingredients usually in the form of oil extracts from herbs with a lot of health and beauty benefits, you will be benefiting from an improved experience when you make the switch to natural hair care products.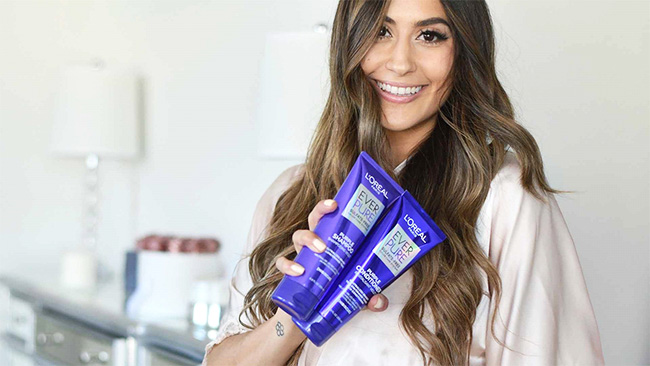 You can find options like the
beauty deal units argan conditioner
, that are affordable and yet have a complete mix of nutrition that will keep your hair looking well-kept days after your last shampoo. You will need to pick the right option that will work for your scalp. For a dry scalp, you want to pick one that helps boost moisture retention, and for an oily scalp, want to consider one that can help cut down on excess moisture.
5. Available and Affordable
Most of the ingredients are sourced naturally and don't require expensive extraction methods which makes them easily affordable for the savvy beauty personality looking to take their hair care to the next level. You could choose to buy at a high price if you want to settle for a designer shampoo brand. And if you are looking for something that will do a fine job of cleaning your hair and keeping it shining, can be sure to find it at prices that you can surely afford. You can save when you buy in bulk during discount sales or consider a subscription package that allows you to save with your purchase.
6. Great for the Environment
With talks about sustainability taking center stage in every sector of society, you must think about switching to sustainable products in your everyday life. And you can expect that shampoos made from natural ingredients won't harm the environment. While you want to take the necessary steps to recycle plastic packaging, you get to rest knowing fully well that the consumed product is safe for you and the environment. This link https://www.elle.com/uk/beauty/make-up/a39304/eco-friendly-hair-makeup-tips/ has everything you need to know about sustainable beauty.
Natural hair care products are the best option to consider if you are shopping for an everyday product that will be safe for use on your scalp. You want to do well to research the best brands of hair shampoo and pick the ones that will be right for your hair and scalp situation.