WELL-BEEING introduced their 100% natural handcrafted products in Pakistan few months ago. I was invited to attend their event where they introduced us with their products. If you missed my post where i covered the event you can check it
here
. We were given their products to test and try which includes WELL-BEEING BEE-LICIOUS Lip Balm. Today i am going to review this lip balm to let you know whether it really worked for me or not.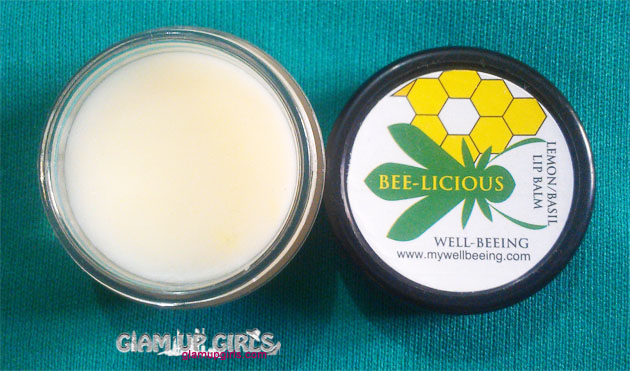 WELL-BEEING BEE-LICIOUS Lip Balm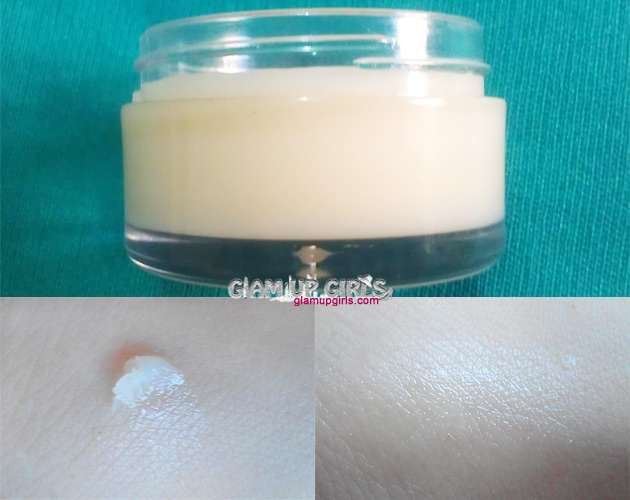 My Thoughts
Starting with packaging it comes in small transparent plastic jar with black screw cap. The texture of this balm is smooth and consistency depends in which temperature you put this container. As nowadays it is winter so it is in little solid form and i assume in too much hot weather it will most probably melt. The scent of this lip balm is very catchy of lemon and basil. when you will apply this lip balm on your lips you will instantly notice the refreshing smell and unique feel of basil penetrating in your lips, if you have smelled or used the fresh basil you will understand what i mean to say. As i am huge fan of this smell it did not bother me at all rather i really enjoyed it.
Because of winters this balm is little hard to pick from the jar rather you have to like prick a little and apply on lips, once it felt little warmth it will spread easily. I actually liked this solid factor in a sense that product will waste less and going to last long. This lip balm does not feel sticky or too greasy. It gives little shine and have no color in it. It also can be used before applying matte lipsticks or lip pencils to make them glide smoothly.
Now coming towards the results as i have been using it for almost a month and let me tell you that i am totally impressed with this lip balm, you might feel me over exaggerating but trust me it is a savior for dry chapped lips. I have an extremely dry lips and other all lip balms i have used so far only make them hydrate as long as they stay on lips but this one has just proved otherwise. Once you apply it, it is going to stay whole day on your lips even after the shine has gone and oil has been absorbed it will not make your lips dehydrated as long as you wash them with face wash or cleanser, yes washing with plain water you still do not need reapplying. My lips dryness has almost gone since i have been using this balm and chapping has reduced to zero. This is not all of the benefits of this lip balm if you have your lips discolored due to sun exposure or using too much lipsticks, it is going to reduce discoloration and you will feel the little pinkish color returning in few days. Even though this was not the claim of product but i think as it has lemon in this balm which has bleaching effect which improves discoloration.
Overall i am very happy with this lip balm, with very refreshing scent of basil, it provides long lasting hydration with healing chapped lips and improves discoloration without any harsh chemicals. I am just looking to get my hands on their lip colors. I would recommend this lip balm 100%.
In Favor
100% natural, hand crafted
Refreshing smell and feel of basil and lemon
Non sticky and non greasy
Makes lips hydrated for very long
Heal chapped lips
Improves discoloration
Help matte lipsticks glide smoothly
Travel friendly
Not in Favor
My Rating

5/5
WELL-BEEING BEE-LICIOUS Lip Balm is priced
PKR 450
and can be bought online from their facebook page