The Dreamiest Pastel Nail Colors for Spring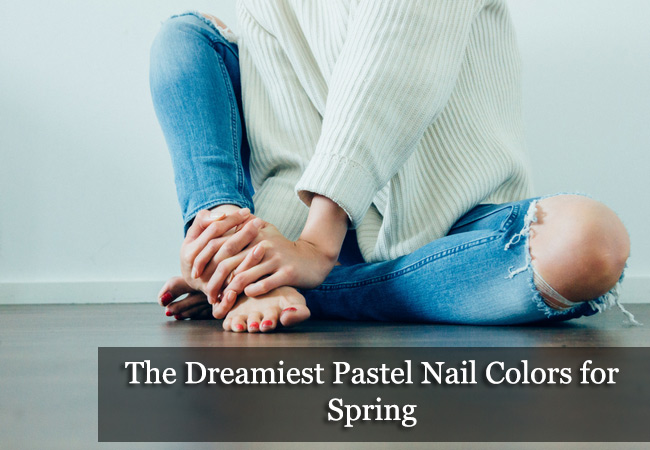 Getting your nails done is not only a luxury but a fun way to unwind and relax. And, with spring coming up, what better way to enjoy your 10-minutes of me time than with some fresh, spring-colored nail polish colors (not to mention a new wardrobe).

But which colors should you choose? And with what outfits? Read on to find out some of our spring favorites!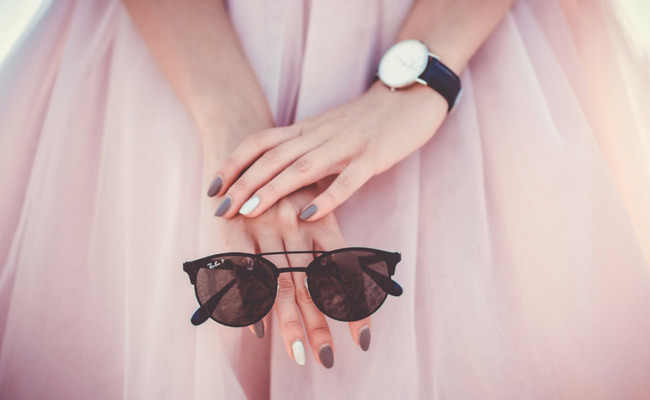 1. Dusty Rose Gel Nail Polish

Dusty rose gel nail polish is more of a subtle pink with a hint of nude coloring. The color goes great on any skin tone and outfit. Because of its subtlety, you can wear this during the day or out on the town. And, since it is a very feminine color, looks great with dewy, natural makeup.

2. Soft Purple Gel Nail Polish

Soft purple gel nail polish is the perfect color for those who want something darker than lavender but lighter than a deep purple. At the same time, it's powdery coloring makes it a great go-to for spring.

Pair this polish with dark skinny jeans and a blazer for some pop. Or, why not wear it with a flowy, spring dress? Like with dusty rose, because it's more of a subtle purple, sport this polish during the day or evening, wherever, whenever.

3. Wonderful Blue Gel Nail Polish

Wonderful blue is the blue equivalent of the soft purple gel nail polish. Like the polish we discussed before, this color is in between a dark, navy blue and light, sky blue. Wear this polish with bright colors (anything spring-like will do!) and strong makeup.

4. Juicy Yellow Gel Nail Polish

Start spring out with a bang by wearing juicy yellow gel nail polish. While this is a great summer go-to, it's also perfect to get out and wear before the weather starts to get too hot.

Since the color is shockingly bright, we suggest pairing it with dark clothing to make the polish pop even more. As for makeup, you may want to balance the strong polish with more of a natural face.

5. Cloudy Blue Gel Nail Polish

Cloudy blue gel nail polish is a slightly darker polish than wonderful blue. It has some grey mixed in, which gives it more of a neutral effect. This makes it perfect to pair with a bright, colorful skirts and a navy-blue top.

Although a dark blue, it's still subtle enough in which you can wear stronger makeup or opt for more of a natural look—whatever you choose!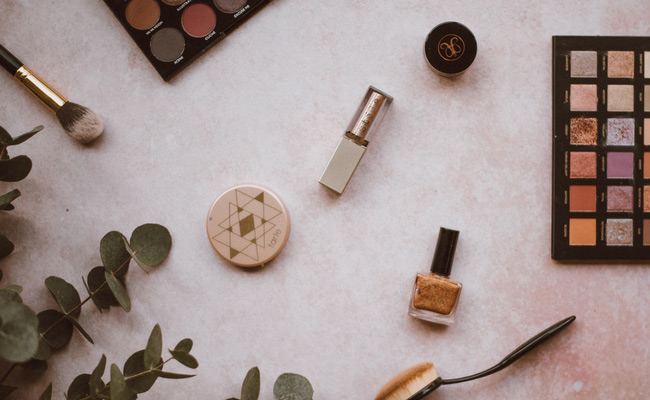 6. Burnt Amber Gel Nail Polish

Burnt amber gel nail polish is a classic color, perfect not just for spring but any season. Because of its terracotta coloring, it goes great with deep, dark blues or summery yellows. To match the classic shade, why not wear a classic red lip and dark eye shadow?

7. Charming Nude Gel Nail Polish

Charming nude gel nail polish is for anyone who likes polish but doesn't want to wear anything too bright. It has subtle peach tones, which makes it perfect for spring.

Simply pair it with shorts and a t-shirt or dress it up with a light pink dress. No matter what you wear it with, we're sure you're going to love this shade!

8. Rosy Pink Gel Nail Polish

Rosy pink gel nail polish can be worn during date night and out and about, running errands. Its soft shade makes it perfect to pull out and wear for spring—(however, we bet, you could get away with this shade any time of the year). Pair it with a cute, spring dress or some skinny jeans and a blazer.

Final Thoughts

These gel nail polish shades at pinkgellac.com are perfect for spring. At the same time, feel free to wear whatever colored polish you'd like. Since these polishes are gel-based, upon removal, first buff the nails and then wrap them in acetone-soaked cotton balls for ten minutes.

That or, as Today goes on to state, you can soak them in a bowl of hot water and acetone and then scrape the remaining polish with an orange stick. Have any other nail polish colors we missed? Are you a fan of gel polishes? Leave a comment below.
comments powered by

Disqus