Sigma Beauty Untamed Collection Formulated with Cleanest Ingredients - Swatches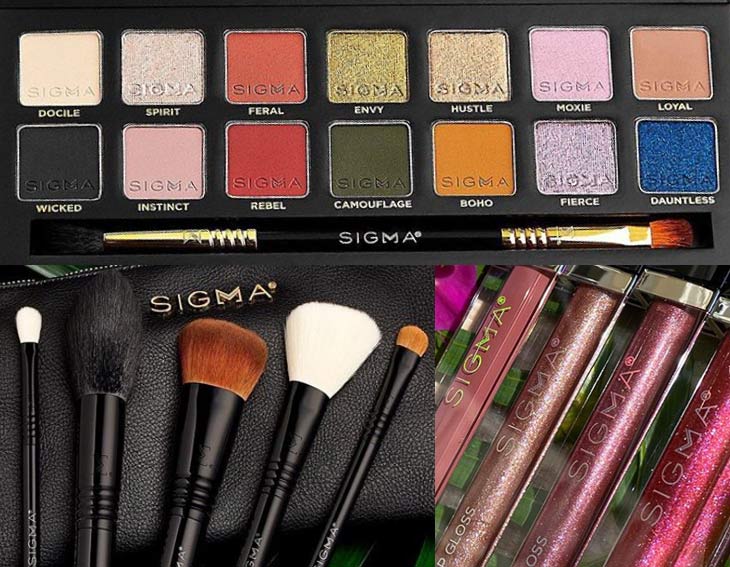 Sigma Beauty always amazes me with their new launches which are different, fun and actually worth spending money on. Not the regular product which most of the brands are coming nowadays with same color themes and no variation to attract. On top of that Sigma beauty proudly represent their products as vegan, the cleanest in the market and free of 70+ harsh chemicals which is super amazing. If you know how those chemicals effect your body in longer term then you must stay away from them and if you don't have any clue, i suggest you to do thorough research. These dirty ingredients not only harm your skin form outside but also effect your inner health which can lead to many complications.

Coming back to the new launch, Sigma have introduced new collection called Untamed which consist of eyeshadow palette with 14 matte and shimmery shades, 4 lip products and one brush set. Lets have a look which items this collection is consist of.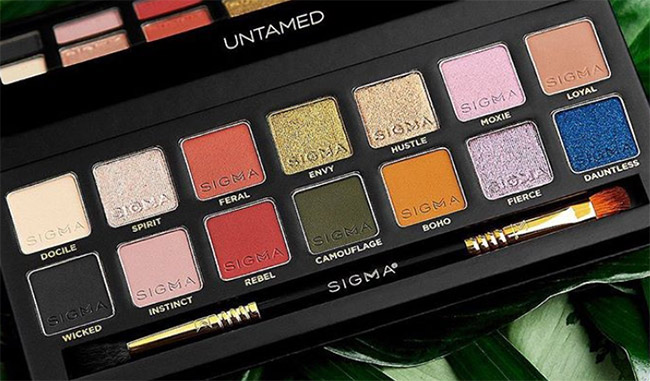 Sigma Untamed Eyeshdow palette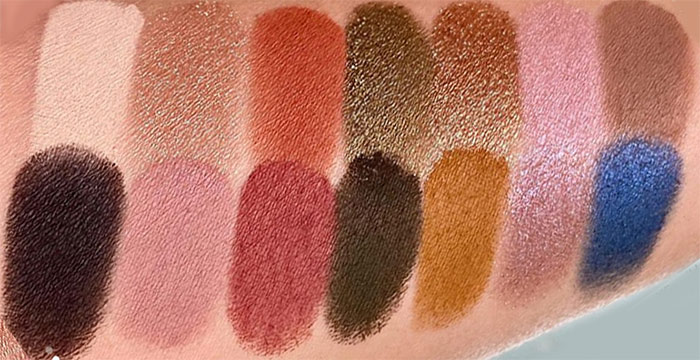 Swatches of Sigma Untamed Eyeshdow palette (curtsy @simone.o.xavier)

Sigma Untamed Eyeshadow Palette - $49
Untamed eyeshadow palette have 14 shades where 8 are mattes, 2 are shimmery and 4 are metallic. The palette also have dual ended eye brush and large mirror inside. The shade range looks amazing and it is perfect for all events. The neutral shades can be used for everyday look while the bold shades are perfect for night time glamorous looks. My personal favorites are Feral, Moxie, Instinct, Boho and off-course Dauntless.

SHADES INCLUDED:
Docile - Buttermilk beige matte
Spirit - Brilliant ivory shimmer
Feral - Rich ochre matte
Envy - Olive green metallic
Hustle - Luxe gold metallic
Moxie - Poetic pink metallic
Loyal - Sienna brown matte
Wicked - Blackest black matte
Instinct - Fair mauve matte
Rebel - Brick red matte
Camouflage - Forest green matte
Boho - Warm bronze matte
Fierce - Light amethyst shimmer
Dauntless - Vibrant cobalt metallic


Heartfelt Lip Gloss - Rich burgundy shimmer
Dazzling Lip Gloss⁣ - Soft bronze shimmer
Passionate Lip Gloss⁣ - Deep maroon shimmer
Dapper Liquid Lipstick⁣ - Warm hibiscus nude


Set Includes:
E27 Detail Blending - Achieve precise, controlled blending
E55 Eye Shading - Evenly apply color across the lid
F25 Tapered Face - Place blush, highlight or under eye powder
F40 Large Angled Contour - Softly contour the cheekbones
F47 Multitasker™ - Quickly apply foundation, blush or contour
Beauty Bag - Chic storage for touch-ups on the go

Sigma Untamed Collection set is priced $188 while you can get 10% off with code glamupgirls
comments powered by

Disqus