Today i am back again with some lovely jewelry pieces from Bron Pretty Store which has very wide range of accessories on very reasonable price. You can find any type of piece according to your taste whether it is for everyday or for any formal event. I am so far really impressed with their quality which is really good comparing their prices. Let me show you what i got this time.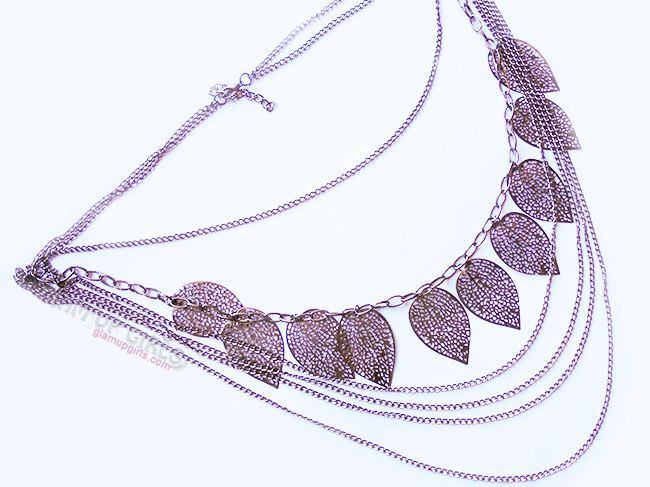 Multi chain elegant leaves style long necklace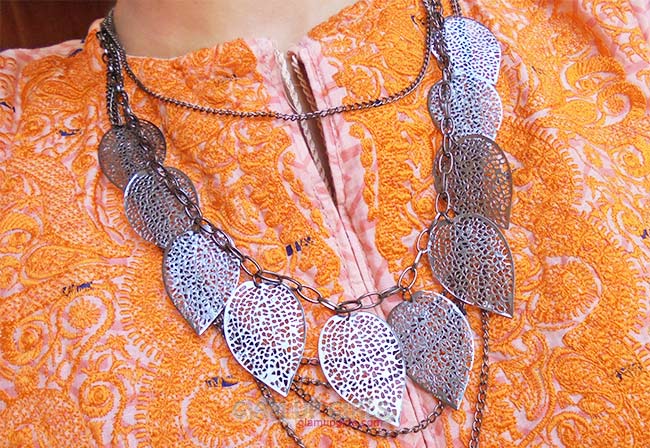 Multi chain elegant leaves style long necklace $4.28
This multi chain necklace is a beautiful boho style piece which can go with plain or self print tops. The quality of this antique looking necklace is extremely good and yet very light weight. The leaf patterns are so finely made that they do not give any cheap feeling and you do not have to worry of bending them easily. It has four long and one short chain layers then leaf one and gives a very chic and stylish look. It is quite long which you can fit as you like.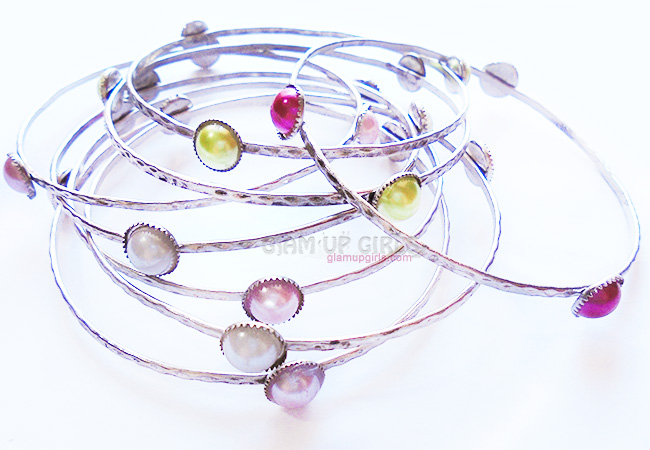 Retro style bracelet set
Retro style bracelet set $3.19
These retro style bracelet set or bangles are made of silver alloy and have 7cm diameter to fit almost medium sized hand. This set contains 8 pieces with different half pearl beads attached to them at particular distance. The materiel is not easily bendable and have a good quality like we mostly find in metal bangles. This set is perfect for casual to formal events or even for every day.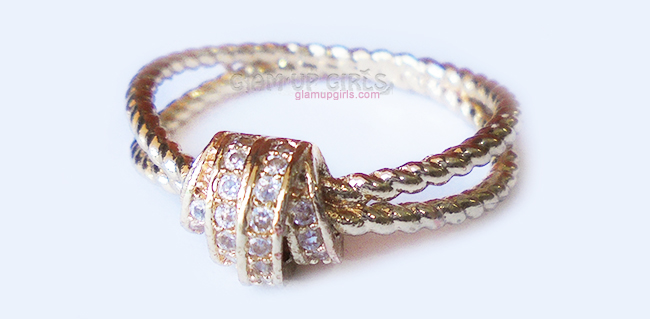 Decorative Gold Ring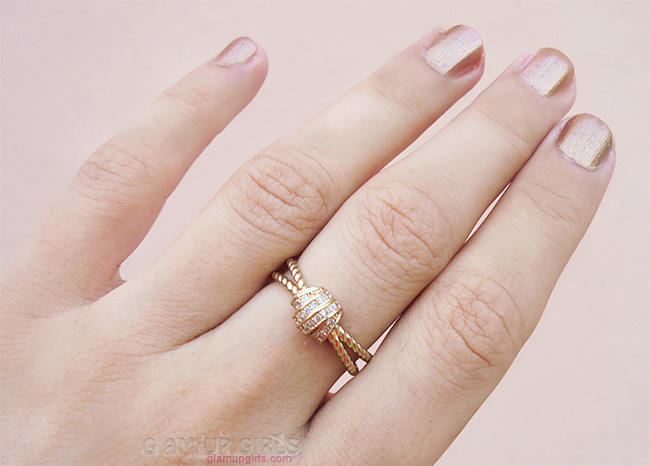 Decorative gold ring $1.49
This golden ring is made of copper cast and zircon. The twisted style design is really beautiful and elegant. The materiel looks really fine and rhinestones are perfectly attached in the center piece with not easy way to fall out. It is a perfect wear for every day to any special event as it is light weight and doesn't stuck to any thing.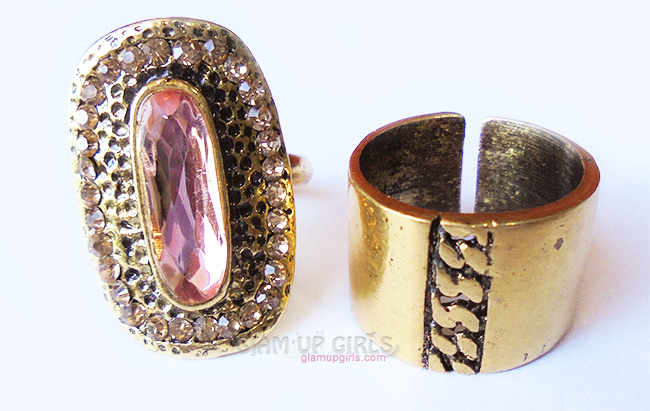 Vintage Ring Set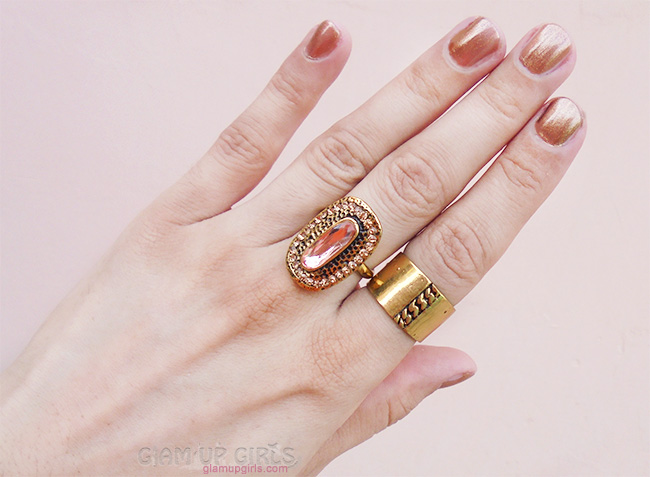 Vintage ring set $3.77
The two piece ring set is made of rhinestone and golden alloy with 17mm size but is expendable to small or big size. It has been given an antique touch giving it classy look. One ring is plain metal with embossment of chain style in center while other have large light pink rhinestone in center with smaller ones around it. If you are fan of large rings then this is a perfect pair for you for every day use.