Before setting out to buy underwear, it's essential to consider the following factors if you wish to get the best item. You can start by looking at the size, the cut, and the material. Some of the best panties include:
Aha Cozy, Breathable, Seamless Briefs
Aha Cozy is a seamless brief with a breathable, antibacterial, and comfortable air-hole crotch. The brief's material is nylon and silk. It has a range of beautiful and exclusive colors for your taste and preference.
They are comfortable to wear and do not show the panty line. The briefs provide full back coverage built for your perfect contour.
Butt Lifter Tummy Control Shapewear
It is an ultrahigh rise Butt Lifter Shapewear in addition to Tummy Control Panty, made of breathable and comfortable fabrics. The material comprises 90 % Polyester, 10% Spandex, and Crotch 100 % Cotton.
It has a full butt shape stitching panty that makes your buttocks appear bigger and sexier and gives you the curves you constantly admire. They come in various colors, from Purple, Black, Green, Beige, and Light Purple. The brief has a dual control waist slimmer and is easy to hand wash.
Women's Supima Cotton Mid-Waist Seamless Briefs
These are mid-waist briefs with an antibacterial crotch, made with premium 60s Supima cotton. They are comfortable and do not irritate the skin. They are also beautiful traceless briefs, capable of lifting your hips, and do not indicate a pant line. The seamless feature makes them perfect for wear when you have light clothes.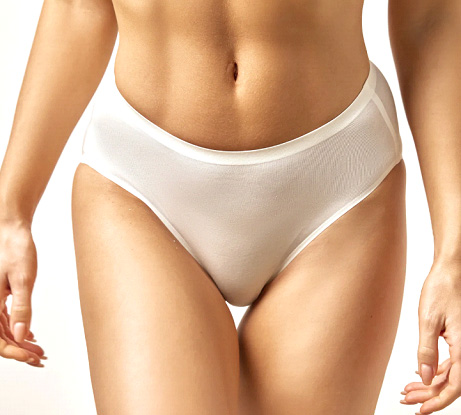 Tummy Control Shapewear Panties
Whenever you think about panties, chances are you don't think of waist-high panties. While these might work if you are in any dress, it helps to have a tummy trimmer pantie in your closet. At AHASelected, we have the tummy Control Shapewear panties. Apart from being great
panties
, they double up as shapewear.
They are perfect if you want to wear a light material body contour dress since they provide form and shape as well. The fabric is breathable, which is uncommon for most shapewear, making it stand out even more.
Modal Solid Color Skin-Friendly Panties
Nothing beats feeling comfortable in your panties. You can wear them underneath any garment and go about your day without feeling too tight. The fabric is soft and sits flush against your skin, adding comfort.
The other thing with these panties is they come in solid colors. If you don't like patterned underwear, these panties are for you. They can be machine washed which adds to their appeal.
2 Pcs Heavy Absorbent Period Pantie
Whether you wear them during your period or when working out, these panties will never disappoint you. The material is soft cotton, so you do not have to worry about staining your outer garments.
They are also perfect if you have incontinence or for postpartum wear. You can also choose to wear them daily. They are comfortable and can be machine washed as well.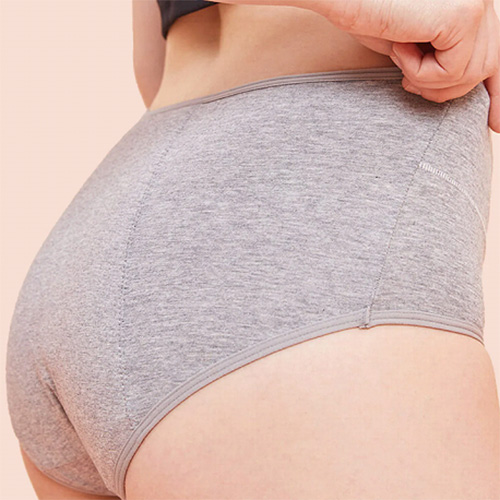 Luxury Liquid-Foundation Seamless Thong
If there is one thing that will make you feel confident, it's the kind of underwear you wear. It makes you stand a little taller, and you can rest assured that you will feel amazing. Thongs can be uncomfortable, but the luxury liquid-foundation seamless Thong stands out.
It is made of breathable fabric, which makes it perfect for those days when you want to wear a thong all day. You can also wear it with light fabric clothes since it is seamless. The fabric is nylon with spandex which means it will fit you perfectly.
Luxury Liquid-Foundation Cheeky Seamless Briefs
If you love luxury panties and still want to feel comfortable, these liquid-foundation cheeky briefs are for you. They are made like seamless thongs but have a bit more coverage. They are perfect if you don't like thongs but need more coverage.
The fabric is semi-sheer and silky, which adds to the overall luxury of wearing it. Since it is delicate, washing it by hand is the best option.
Traceless Briefs
These briefs might look delicate, but they are of impeccable quality. They are seamless, so you can wear them with any outfit you choose. Since they are low-rise, you can wear crop tops without worrying about peaking. These panties can be machine washed which shows just how great a quality they are.